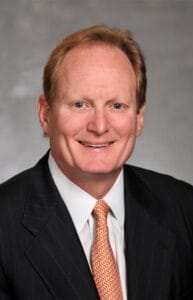 David Lubar is president and CEO of Lubar & Co., a private investment firm founded in 1977 whose primary investment activity is acquiring and building middle market operating companies.
Lubar serves on the Boards of Directors of Northwestern Mutual Life Insurance Co., BMO Financial Corp., the Milwaukee Brewers, as well as many private companies. He is also on the board of several not-for-profit organizations, including Froedtert Health System, Greater Milwaukee Foundation, Metropolitan Milwaukee Association of Commerce, Milwaukee Jewish Federation and United Way of Greater Milwaukee.
Previously, Lubar spent five years with Wells Fargo Bank (f/k/a Norwest Bank N.A.) in Minneapolis in the commercial and correspondent banking departments. He received a Bachelor of Arts degree from Bowdoin College and an MBA from the University of Minnesota. He resides in Milwaukee, Wisconsin, with his wife and children.