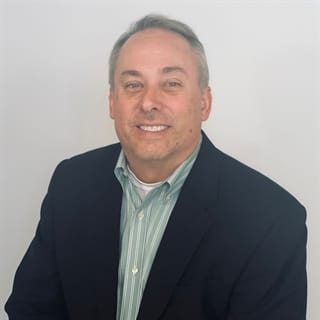 Vice President of Communications and Government Relations
Michael Jahr is the vice president of communications and government relations of the Badger Institute. Jahr is an experienced communications strategist who uses storytelling and networking to build movements, inform public opinion and improve lives.
From 2012 to 2015, he served as communications director at The Kern Family Foundation. Prior to that, he was vice president for communications at the Mackinac Center for Public Policy, a Michigan-based, free-market think tank. He spent 10 years as a communications director and press secretary on Capitol Hill working for a U.S. congressman who championed limited government and constitutional fidelity.
Jahr's work in the policy arena spans a wide array of issues. He has written on subjects ranging from corrections reform to school collective bargaining, and his work has appeared in The Wall Street Journal, The Weekly Standard, Milwaukee Journal Sentinel, The Detroit News and other outlets.
Jahr serves on the board of God Touch Milwaukee, a ministry that provides housing, mentoring and employment to men coming out of incarceration or struggling with addiction. He is also a founding board member of Launch MKE, a nonprofit organization that delivers high-quality entrepreneurial development services to underserved communities in Milwaukee.
Gov. Evers wants to use $100 million in COVID funding to underwrite a 'fund of funds'
By Michael Jahr
Pastor Jerome Smith got a second chance and made sure countless others received one too
By Michael Jahr
April 29, 2021
Massive federal spending leaves many in the Badger State better off, but the bill is coming due
By Michael Jahr
Sen. Ron Johnson's wake up call for a new era of federal spending insanity and its consequences
By Michael Jahr
Marriage has become so rare in some quarters that folks no longer know how to talk about it — literally. A pastor at a Milwaukee-area church discovered this firsthand while providing premarital counseling to a couple in 2016.
By Michael Jahr
Badger State requires higher score on national exam than most other states.
By Michael Jahr
January 23, 2018
Priorities should include tax reform, corrections, professional licensure and tolling.
By Mike Nichols and Michael Jahr
January 9, 2018
Milwaukee JobsWork pursues a multi-level business strategy based on the conviction that sustainable employment leads to self-sufficiency and local business growth is necessary for expanded opportunities.
By Michael Jahr
June 2, 2016
The Joseph Project addresses regional employment challenges with a free-market approach.
By Michael Jahr
May 4, 2016