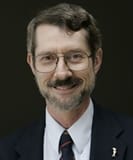 Robert W. Poole Jr. is director of transportation policy and Searle Freedom Trust Transportation Fellow at Reason Foundation. Poole, an MIT-trained engineer, advised the Ronald Reagan, George H.W. Bush, Clinton and George W. Bush administrations on infrastructure issues.
Poole has advised the Federal Highway Administration, the Federal Transit Administration, the White House Office of Policy Development, National Economic Council, Government Accountability Office and the Department of Transportation in numerous states. He has written hundreds of articles, papers and policy studies on privatization and transportation issues. His popular writings have appeared in national newspapers, including The New York Times, The Wall Street Journal, USA Today, Forbes and numerous other publications. He also has been a guest on network television programs such as "Good Morning America," "NBC Nightly News," "ABC World News Tonight" and "CBS Evening News." Poole writes a monthly column on transportation issues for Public Works Financing.
Badger Institute analysts and visiting fellows have weighed in on the COVID-19 health and economic crisis from a variety of perspectives over the past several weeks.
By Ike Brannon, David Fladeboe, Julie Grace, Robert W. Poole Jr. and Marie Rohde
Highway funding, which relies on the gas tax, will be hard hit as fuel sales decline
By Robert W. Poole Jr.
April 14, 2020
Poor pavement condition and high spending mean the state isn't getting top value from its highway dollars.
By Robert W. Poole Jr.
September 4, 2019
Wisconsin needs to face the reality of declining fuel-tax revenue and transition to per-mile charges
By Robert W. Poole Jr.
July 11, 2019
Bipartisan legislative support for a tolling study likely exists and is validated by two major reports.
By Robert W. Poole Jr.
January 23, 2019
Wisconsin ranks 38th in the latest state highway systems report.
By Robert W. Poole Jr. and Mike Nichols
February 13, 2018
Wisconsin needs to solve its highway funding shortfall, and toll-financed Interstate modernization is a powerful tool for doing so.
By Robert W. Poole Jr.
April 12, 2017
Voters and legislators need to face the need to reconstruct this vital resource over the next several decades
By Robert W. Poole Jr.
Revenue from tolling could help solve the state's transportation funding dilemma.
By Robert W. Poole Jr.