To support our vital work and new endeavors, and to ensure our impact continues to grow, the Badger Institute proudly launches the Forward Society. The Forward Society distinguishes donors who make a substantial pledge which is paid over three years.
Wisconsin's state motto is the simple and powerfully positive word FORWARD.
The Badger Institute proudly presents the Forward Society to give you the opportunity to invest in the free-market principles of today while ensuring freedom grows in our state for years to come.
As a Forward Society member, you will lead by example and be part of the solutions Wisconsin needs, while the Institute serves as the guide to connect the power of ideas to policy reforms.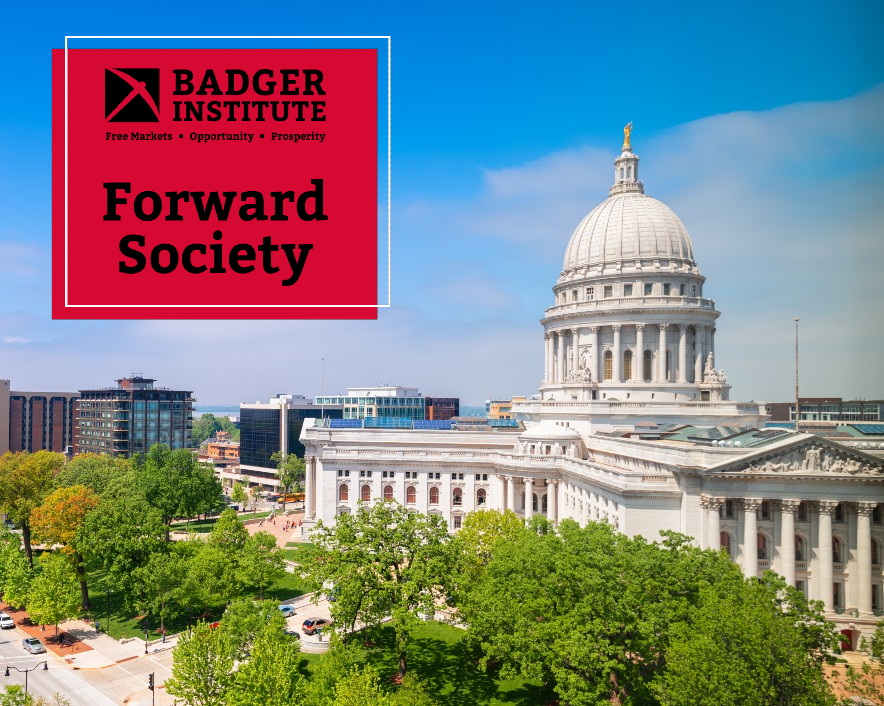 The Forward Society distinguishes donors who make a three-year, $5,000 (total) minimum pledge. Forward Society members allow the Institute to plan and allocate funds three years in advance to fight for what we collectively believe in: limited government, individual liberty and free enterprise.


Your participation in the Forward Society enables the Badger Institute to sustain its dedication to policy reforms that make improving lives through free-market solutions possible.


Membership levels range from $5,000 to $100,000 and include a range of benefits, in addition to knowing you are investing your valuable dollars into Wisconsin's oldest, most respected, highly impactful policy organization.