Critical race theory in schools prompts pushback by parents in Wisconsin and across the nation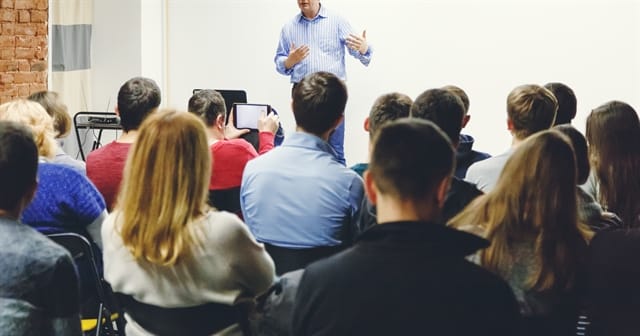 The fury of parents aimed at local school boards across the country was stoked this week by a government whistleblower who says the FBI set up a system to begin tracking those angry exchanges at the direction of Attorney General Merrick Garland.
If anything, tensions have escalated since a wave of at least 160 recall elections targeting 265 elected officials on November 2, most of them involving mask mandates for students and the teaching of critical race theory in classrooms, according to Ballotpedia.
Six weeks before Election Day, the National School Boards Association, fearing the growing parent revolt, sent a plea to President Joe Biden for a review of clashes at school board meetings and threats made to board members to determine if they could be considered "the equivalent to a form of domestic terrorism and hate crimes."
The NSBA apologized for some of the overheated rhetoric and pulled its letter from its website, but late last week several news outlets, including the New York Post, reported the organization failed to disclose that some of its leaders met with White House aides to discuss the contents of the letter two weeks before it was sent.
And despite blistering criticism, Garland last month said the FBI would lead an investigation into "a disturbing spike in harassment, intimidation, and threats of violence against school administrators, board members, teachers, and staff."
Republicans on the House Judiciary Committee on Tuesday released a copy of an Oct. 20 email on Twitter from a whistleblower disclosing that the FBI had set up what it called a "threat tag" where threatening statements from parents could be aggregated and tracked.
The "experts" who called the heated School Board elections back in April in Wausau and in dozens of other cities an aberration hadn't counted on the discovery by parents of critical race theory (CRT) widely embedded in public school curricula.
Nor could they have anticipated the pushback by teachers, school administrators and politicians telling parents it's none of their business.
Once an obscure legal construct embraced by university academics, critical race theory is now an umbrella term for a strain of teaching that holds that everything in America — its culture, its history, its legal and economic foundation — is racist.
In Wisconsin, perhaps the most notable pushback occurred in the Burlington Area School District where angry parents in an April School Board election ousted a three-term member who backed CRT in the classroom and re-elected a member who supports a CRT ban.
By the end of June, the Elmbrook School District's "equity principles" had caused the district to descend into chaos, while Germantown nearly eliminated its CRT offerings. Holmen, Kenosha, West Bend, Oconomowoc, Eau Claire and Whitefish Bay also saw turmoil.
In late September, the state Assembly passed bills banning critical race theory in Wisconsin schools; the state Senate has not yet passed the legislation.
To its credit, the Wisconsin Association of School Boards elected to withdraw from the NSBA over the letter. Whether the decision was a principled stand or a defensive response to the public backlash remains to be seen.
Parents spoke loudly at their polling places. School board recalls hit their highest total in at least four years, according to Ballotpedia.
"Candidates opposing topics like critical race theory tended to win in higher numbers in districts where at least one such candidate won, meaning where they did win, they tended to win big," Ballotpedia's Doug Kronaizl says. "We identified 44 districts where at least one of those candidates won, and the win rates basically flipped with candidates opposing topics like critical race theory winning 63% of those seats."
The anti-CRT 1776 Project PAC won 76% of the elections in which they fielded a candidate. "Huge Victories across the country and this is just the beginning," the organization tweeted just after the results were in.
Voters in blue bastions such as Connecticut, New Jersey and Colorado elected parent-friendly school boards. And in the highest profile race in the country, Republican Glenn Youngkin upset former Virginia governor Terry McAuliffe, who a few weeks before the election said parents had no place in deciding what their children should learn in school.
Still, proponents of CRT, like pioneer Gloria Ladson-Billings, have dismissed legislative and electoral efforts as "red herrings." National media outlets portrayed the failed recall of four School Board members in the Mequon-Thiensville School District as a decisive victory for those who want to keep parents out of their children's education.
The default for school administrators is to continue to deny that CRT is in the schools. Students may not be taking a "CRT 101" class, but the practice of CRT is firmly embedded into curricular outlines, training and workshops all over the country.
Middle school students in the Middleton-Cross Plains Area School District were required to attend "activism training" during English class. Lodi's school superintendent unilaterally injected "equity initiatives" into the district's curriculum.
Christopher Rufo, has uncovered dozens of examples of critical race theory proselytizing in schools and in corporate workplaces. Rufo, a senior fellow at the Manhattan Institute and a contributing editor at the institute's City Journal, said in an interview with Fox News, "It's a deliberate strategy of obfuscation and denial because they can't defend critical race theory on the merits.
"They're following the strategy of the partisan politicians, people like Terry McAuliffe, who have no substantive counterargument against forcing children to confess racial guilt, that they just say, 'It doesn't exist. It's Bigfoot, it's the Loch Ness Monster.' And they lie through their teeth because they have no other choice."
Daniel Buck, a Wisconsin private school teacher and senior visiting fellow at the Washington, D.C.-based Fordham Institute, says a non-politicized, back-to-basics academic approach is necessary to satisfy disaffected parents.
Contending that "CRT isn't in schools is just patently false," he says. "It's handing conservatives a rhetorical win that will propel them to wins in ballot boxes and legislatures."
Kronaizl says most of the school boards Ballotpedia covers in Wisconsin held elections in April, just prior to CRT in schools exploding as a national story.
"So, we will be keeping an eye on those even-year election races," Kronaizl says. "In Wisconsin, specifically, it will be interesting to see whether the school board energy we saw in 2021 extends into 2022."
Garion Frankel is a graduate student at Texas A&M University's Bush School of Government and Public Service with a concentration in education policy and management. He is a contributor to Young Voices, a guest blogger at reimaginED, and the Chalkboard Review's breaking news reporter. Permission to reprint is granted as long as the author and Badger Institute are properly cited.