The liberal counterattack wilts in the summer heat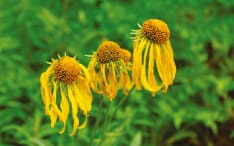 As spring turned into summer, Wisconsin remained the center of the political universe. Pundits who labored over obscure Midwestern place names like Oconomowoc and Ashwaubenon pronounced ponderous judgments on the political mood of this politically divided and increasingly consequential state. The airwaves filled with images of mass protests, bongo drums and vuvuzela-blowing activists who besieged the state Capitol. Senators fled, unionistas threatened to boycott businesses, and the mighty arm of the progressive movement descended upon the state vowing to avenge itself on Gov. Scott Walker and the Republicans for challenging the government union monopolies.
In the end, they failed.
A case of premature elation
Progressives sought to turn the election for the state Supreme Court into a referendum on their grievances, and they briefly held victory in their grasp when their candidate, Joanne Kloppenburg, with more confidence than mathematical sophistication, declared herself the winner based on a 203-vote margin out of 1.5 million votes cast.
However, her dream was crushed when Waukesha County officials announced that the total had failed to include precincts that added 7,381 votes for incumbent David Prosser. Kloppenburg, who soon became a founding member of the Wisconsin Coalition of the Bitter, refused to concede and forced a costly and futile recount.
Waukesha's County Clerk Kathy Nickolaus earned her place in political lore as the official who failed to report the "missing" votes until two days after the election, thus inspiring a generation of paranoid progressive bloggers. So deep was the mark she made on impressionable minds that after the August recall defeat, Dems reflexively accused her of "tampering" with the votes in the race between state Sen. Alberta Darling and challenger Sandy Pasch, a charge they later retracted.
Memo to out-of-state pundits who will cover the 2012 presidential recount: Waukesha is pronounced with the accent on the first syllable.
Have they considered yoga?
Undoubtedly reflecting the stresses of public service, two mayors found it necessary to take a break from their duties to go on benders. Marinette Mayor Robert Harbick was arrested for driving with a blood alcohol level more than three times the legal limit. He was overshadowed by Sheboygan Mayor Bob Ryan, who enjoyed a lost weekend at a tiki bar in Elkhart Lake, where, reported witnesses, "he had his shirt off and was twisting his nipples," as he regaled patrons with tales of his marital and personal travails.
Governor fails to destroy schools
Despite dire warnings of massive teacher cutbacks and urchins consigned to classrooms made out of corrugated tin, school districts across the state found themselves in remarkably good shape under the first Walker budget, which freed them from most collective bargain restraints.
In Kaukauna, a $400,000 deficit was turned into a positive $1.5 million, enabling the school to hire new teachers and provide merit pay, while reducing class sizes. Other districts found they could save millions by dropping the teachers union's own pricey health insurance company and switching to more competitive carriers. Only in Milwaukee, where the teachers union refused to make any concessions even to save its own members' jobs, were large-scale layoffs planned.
Even more surprising, Walker failed to decimate funding of the state's largest city despite the solemn warnings of Milwaukee's mayor that the governor's budget would "explode" that city's structural deficit. To the contrary, the city now says that it will save at least $25 million and maybe as much as $36 million as a result of changes in its health benefits. Despite a $14 million cut in state aid, Milwaukee actually finds itself in the black as a result of the Walker reforms.
We'd like to report that Mayor Tom Barrett, who lost to Walker last November, thanked his erstwhile foe for this good news, but graciousness is in short supply this political season.
This way for new jobs
Even as the Milwaukee Brewers make a pennant run, following the trail of Cheesehead Domination blazed by the Green Bay Packers, Wisconsin also saw good news on the jobs front. Perhaps aided by the decision of neighboring states to declare a jihad on business, Wisconsin added more than 39,000 private-sector jobs in the first six months of the year, including 9,500 manufacturing jobs. In June, only four states created more private-sector jobs than Wisconsin.
Wisconsin finds its senatorial voice
Even as veteran Sen. Herb Kohl announced his exit, newly elected Ron Johnson assumed a surprisingly high profile role in debates over the deficit. Unaccustomed to a senator who does newsworthy things, the state's media were forced to retool their coverage, especially as Johnson is turning out to be the maverick that Russ Feingold always claimed to be.
Run, Paul, Run!
Congressman Paul Ryan failed to quell the chorus of well-wishers urging him to enter the presidential hustings. A quick Google search on the words "Paul Ryan for President" generates 747,000 hits. The Power Line blog declared, "Paul Ryan is the most consequential House Republican since Jack Kemp in the late 1970s."
National Review's Jonah Goldberg was more insistent: "He has three young kids and would have to get organized and funded from a cold start for a long-shot run. But politics is about moments, and this one is calling him. Unless someone suddenly rises to the challenge, the cries of 'Help us, Paul Ryan, you're our only hope!' will only get louder."
Dems play 'class warfare' card
And then there was The Battle for Wisconsin, Summer Edition, which featured the attempted recall of six Republican and three Democratic senators. National unions, Democrats and even the Obama White House went all in. Hopes again ran high.
Even before polls opened, state Democratic Party chair Mike Tate called his shot, declaring, "There's no way we don't take back the majority unless something fundamental changes." In the end, the effort was an epic failure, but even in failure the attempt to flip state government here had national implications.
Greg Sargent, a lefty blogger for The Washington Post, remarked on the distinctive nature of the left's counter-revolution in Wisconsin. Rather than making any pretense of moderation, Wisconsin Dems, he wrote, built their movement "around an unabashedly class-based set of themes that rely on a type of bare-knuckled class-warfare rhetoric that makes many national Dems queasy." Had they succeeded, it would have provided "a model for a more aggressive, populist approach for Dems in 2012."
Civility update
The recall elections took place against a background of routine attempts to shout down the governor at public appearances, including the disruption of a ceremony for Special Olympians and even the opening of the State Fair. This became so common as to hardly be considered newsworthy by the mainstream media. "Sic semper tyrannis," shouted one anti-Walker heckler, quoting the assassin of Abraham Lincoln (and of Julius Caesar). On the floor of the Assembly, a Democratic legislator from Oshkosh shouted at a female colleague: "You are f**king dead."
Oddly enough, this failed to play well with voters.
A light to the world
As summer faded, Wisconsin again provided a glimmer of hope to a troubled world. The day after the first round of recall elections, the Wall Street Journal editorialized:
"They called it Armageddon. They promised political revenge, and they said it would be the beginning of the end of the GOP ascendancy of 2010. Unions across the country threw everything they had to defeat Wisconsin state senators who voted for collective bargaining reforms for government workers, and on Tuesday the unions lost.
"Maybe we're not Greece yet."
No, we are Wisconsin.
Charles J. Sykes, the WI editor, is the author of six books and hosts a daily radio show on AM620 WTMJ in Milwaukee.