Expungement reform would open new opportunities for grandmother, teacher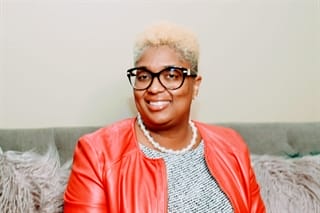 Ryann Counce Barnes is a mother of two, a soon-to-be grandmother, an owner of a family childcare center and a teacher at Milwaukee Public Schools, where she has worked in various roles since 2006.
But when Barnes and her husband recently tried to rent an apartment in Texas where he got a new job, their applications were denied due to a 2005 conviction on her record.
"I completely forgot about the crime," says Barnes. "Every application said they couldn't rent to me. I appealed, wrote a letter, but every place we looked at wouldn't let me be on the lease."
The crime standing in their way was a Class A misdemeanor (criminal damage to property) that Barnes committed when she was 27 years old. She is open about the offense and told the Badger Institute that she "vandalized" her then-boyfriend's and another woman's cars after catching them together, confirming her speculation that he was cheating on her. They had been dating for three years.
"It was all me, all my fault," says Barnes. "If I could turn back time, I wouldn't have done it. But at that moment, I was just mad."
She was sentenced to one year of probation and required to make restitution – which she paid in full – and hasn't committed a crime since. She says she and her former boyfriend have both "moved on" and still run in the same social circle. Yet the offense remains on her record and continues to impact her more than 15 years later. Since she's not on her husband's lease in Texas, for instance, she says she can only legally stay at the apartment for 14 days at a time.
That could change if state lawmakers pass legislation that would make it easier for people like Barnes to receive an expungement – essentially the sealing of a record for low-level offenses. The bill would remove the age restriction (currently set at 25 or younger), allow judges to rule on expungements after the completion of a sentence (when a more informed decision can be made), and make it illegal to consider expunged crimes for employment purposes. The bill would not expand what crimes are eligible for expungement (currently H and I felonies and misdemeanors).
A similar version of the bill passed the State Assembly last session but was never taken up in the Senate. It has overwhelming bipartisan support and, if passed, would be retroactive.
For Barnes and many others with a single, low-level, non-violent offense on their record, receiving an expungement would give them the chance to fully move past their mistake, opening employment and housing opportunities.
"I use my offense as a teachable moment for my students to always think before you do something," says Barnes.
When asked what an expungement would mean to her, she said, "It would give me a breath of fresh air. I committed the crime, but that's not the person that I am."
Julie Grace is a policy analyst in the Badger Institute's Center for Opportunity.
---
Read more on the Badger Institute's work on expungement: