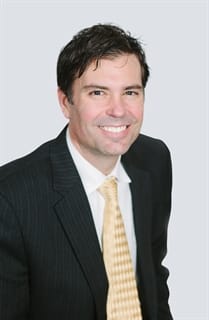 Scott Niederjohn is Professor of Economics and Director of the Free Enterprise Center at Concordia University in Mequon, WI. A prolific scholar and writer, Scott Niederjohn published more than 60 articles, monographs, reports, and curriculum materials in journals such as "Applied Economics," "Monthly Labor Review," "Journal of Urban Affairs," "Eastern Economics Journal," "Journal of Private Enterprise," "Social Education," and "Wisconsin Interest." Niederjohn is also the co-author of two books, Economic Episodes in American History by Wohl Publishing and Teachers Can Be Financially Fit by Springer.
During the fall of 2013, Niederjohn was awarded a Fulbright Scholarship to teach at the University of Luxembourg. He serves on the Wisconsin Governor's Council for Financial Literacy and has received the Governor's Financial Literacy Award in 2011, 2012, 2015, and 2018. He was recognized in the December 2014 issue of "Money Magazine" for his work in shaping the landscape of the financial education.
Niederjohn holds a Ph.D. in economics from the University of Wisconsin-Milwaukee and an MBA with an applied economics concentration from Marquette University. He and his wife, Stephanie, live in Wauwatosa, Wis. with their four children.
Niederjohn's latest: