In response to falling standards, former Mequon-Thiensville school board member launches charter school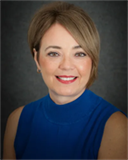 Cheryle Rebholz is the owner of a boutique shooting range in Mequon, an esthetician, a married mother of three and a former school board member in the Mequon-Thiensville School District. She is also in the initial stages of starting a new independent charter school, North Shore Classical Academy.
Rebholz sat down with Badger Institute President Mike Nichols this week to explain why a new charter school is needed in her area, why parents are already clamoring to sign up their kids and why the politicians should provide the same amount of funding for students at charter and voucher schools as they provide for students at traditional public schools.
I have twin sons. They're 37. And I have a daughter who is 29. We moved into the Mequon-Thiensville School District when the twins were six in the early 1990s because it had an excellent reputation for general ed and especially special ed. One of the twins needed special education.
My twins did attend the Mequon-Thiensville schools, but we said we're not sending our daughter because it pivoted. It went from being high-quality, from being a family-like environment, everybody lifting the boat, to new policies, watering down a curriculum, especially in the special ed area.
We were not going to expose my daughter to a school district whose curriculum and philosophy was turning into a different direction and away from excellence.
I ran for school board. My term was 2012 through 2015, and I ran on a couple of main issues.
I ran on technical education. They were starting to cut that out and not give the young adults in high school choices but restrict them and not give them exposure and devalue the skilled trades.
It's a widespread issue in the wealthy communities. I said, "You just passed a referendum. Who is going to build those buildings and remodel them if it's not the skilled trades? Your BA or your master's in philosophy is not going to build them." The shortage in skilled labor is manmade by the schools.
The other issue I ran on was discipline. We were having a lot of students who were performing very serious breaches of the handbook and local laws and ordinances. I started seeing the district not backing their teachers, not giving them the benefit of the doubt regarding what's going on in that classroom because the district was intimidated by parents bringing attorneys.
Otherwise, what we have now is chaos. We have students spitting, swearing, not turning in homework, vandalizing, coming in eating, disrespecting. It starts again at the home and having a partnership with the school and that teacher and having their backs.
Also, they were going from semesters to trimesters at that time, and they were going to cut some math. Well, I disagreed with that. You need to have math. You don't cut math for band. You don't have to take calculus, but you need good, basic, fundamental math. You need business math.
Another issue is personal politics. Keep them out of the class, out of our district. I don't care what your politics are. They stop at the threshold. You park your car. You come in. You can teach civics and politics, but you don't inject your personal politics.
That will absolutely not happen in the new charter school. It's going to be in the manual and, as people join, which we'll have a lot of teachers that want to work there, it'll be in the … employee handbook and student handbook.
I'm an activist, but on my own terms and time, not inside a school.
This will be a public charter school I'm going to launch with four pathways and students will not be restricted or forced down one pathway.
It will be college prep with the liberal arts teaching. It will be classical college prep, though. It's going to be career technical education, junior ROTC with the military leadership, and then entrepreneurship.
Everybody will get the core, K4 through eighth grade. As they mature, when they hit the ninth grade, then they'll work with counselors and start seeing where they want to dip their toe in the water. And I want to cross-promote (the pathways) because you shouldn't just narrow yourself.
If you're going into, let's say, junior ROTC, and it's the Navy track I've picked and affiliated with, you should also try something in career tech ed. You should be able to cross over.
We also will teach love of country. Besides a great curriculum, it's love of country and service.
I was officially approved through Phase I this past April with my authorizer.
It's the Wisconsin University System – Office of Educational Opportunity. The goal is if you got through Phase I, they want you to get through Phase II and launch. And I hope to be open 2024 or 2025 at the latest.
We're going to start up with K4 through ninth. Then every year, we'll roll out 10th, 11th, and 12th, so our 9th graders will be our first graduating class when they're 12th graders.
The region I want to service is the Nicolet District, Brown Deer, Mequon-Thiensville, Cedarburg, Grafton. But it's open to anybody.
I did a survey about my charter school to see if there was a need, this past December. And after 48 hours, my marketing person called me and said, "Your charter survey is blowing up. It's unusual. Your open rate and completion rate is through the roof." And the results were, "Cheryle, you could fill your school if you open next fall."
I am already interviewing teachers. The word is on the street. I have taken a couple of interviews already with teachers that want to work in this environment. Their stress and anxiety, and with the culture we have now, they want a change of venue.
We're looking at existing buildings to retrofit. I like the city of Mequon.
I want equal funding. I want the same amount of money a public-schooler gets in-district. That's a policy change I would love with a new governor. That money should follow the child – period.
Badger Institute Note: Right now in Wisconsin, traditional public schools receive an average of approximately $15,000 per student in funding from federal, state and local taxpayers. Independent charter schools – which are also public schools – receive thousands less, as do private schools that accept vouchers.
Don't be punitive just because it's a charter or a voucher or choice. That's a horrible policy. It's antiquated. It's dated. It's funding discrimination. It's unfair. Where is the equity in that or equality?
We don't have a proficient, intelligent, elegant workforce.
As I interact with the young people, they don't have the soft skills or life skills. They couldn't speak to me with eye contact. They need to restore writing thank you notes, how to dress for an interview, how to just be a good employee and what the expectations are.
It's a crisis. Just interacting with people. There is a lack of manners and etiquette everywhere. Open and close a door. Say thank you and please. It's an epidemic of decline, and we need to restore things in a school setting where we've captured your child six to seven hours a day.
This is an edited synopsis of a longer interview. Some quotes have been moved in order to make the narrative flow. A brief portion of her remarks are also included in this video.