Mayor's office signals support for putting police back in schools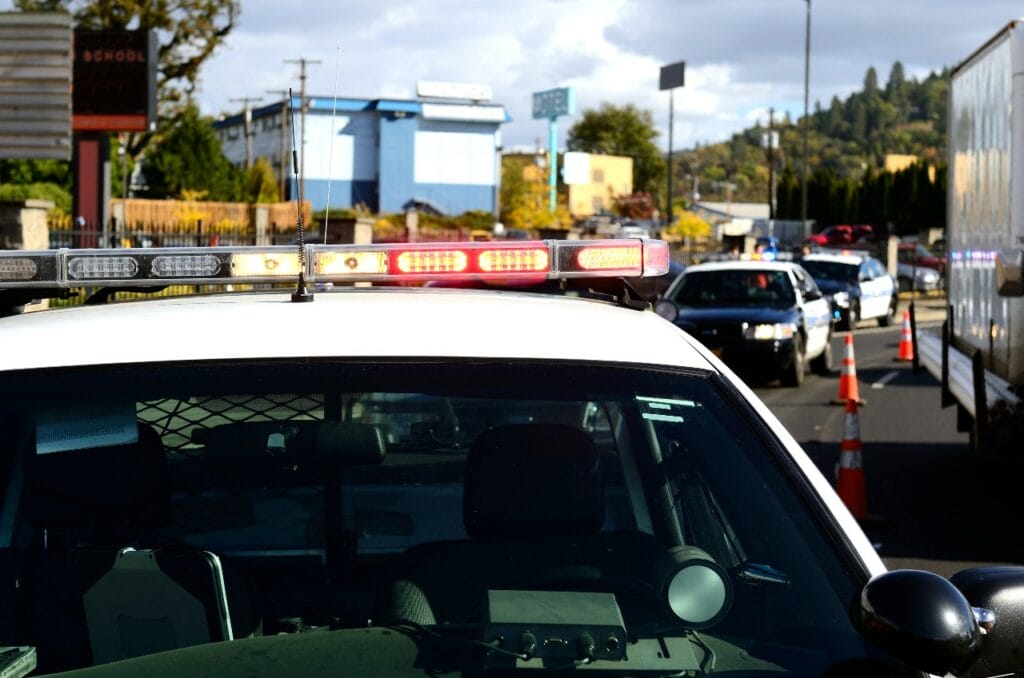 A spokesman for Milwaukee Mayor Cavalier Johnson has told the Badger Institute it is "likely that Milwaukee police officers will have a renewed presence in some Milwaukee Public Schools in 2023."
Should Milwaukee Public Schools and the Milwaukee Police Department follow through, it would be the first time officers have been posted in schools since 2016. The School Board allowed officers to patrol around schools for four years after that but voted unanimously to prohibit that as well in June 2020 after the death of George Floyd in Minneapolis.
The disclosure from the mayor's office follows a fall semester when 34 MPS high schools made 778 calls for police service, 21.2% more than the 642 calls last spring and 16.5% more than the 668 made in the fall of 2021, according to police data obtained by the Badger Institute.
Schools made 68 reports of battery this past fall, compared to just over 100 for the entire 2021-22 school year; 36 reports of a subject with a gun, compared to 39 for the entire previous school year; and 25 reports of sexual assault compared to 39 for all of last year, according to the data.
Discussions of putting officers back in schools have "advanced significantly" between MPS and MPD, according to Jeff Fleming, a spokesman for Johnson.
"Because it's not finalized, I don't want to step out ahead of others," Fleming told the Badger Institute in an email. "More discussions and approvals are needed."
When asked for comment about those calls and the issue of officers in schools, a spokesman for the Milwaukee Police Department referred inquiries to officials for Milwaukee Public Schools.
While the department has been mum, Milwaukee Police Association President Andrew Wagner has strongly supported putting officers back in schools. In its annual Wisconsin public survey last year, nearly two thirds of those canvassed thought resource officers in schools would increase safety.
Rather than respond to our request to interview MPS Board President Bob Peterson, the district's Board of Governance passed on the request to Katrice Cotton in the Office of School Administration and requested she respond within five business days.
The Badger Institute has so far not heard from Cotton.
Cendi Trujillo Tena, co-executive director of Leaders Igniting Transformation, the organization that spearheaded the initial drive to get officers out of schools, also did not respond to a request for an interview. It isn't clear if Leaders Igniting Transformation has been part of the current discussions.
Trujillo Tena also did not respond to a request for comment on our calls for service story last August.
The Badger Institute reported at that time that MPD responded to 1,310 calls from MPS high schools, an average of 7.2 calls every school day, in 2021-'22.
At the time, Johnson said he thought the issue of officers in schools "is a matter that MPD and MPS need to work out together."
Activist groups in 2021 criticized then-Common Council President Johnson for supporting more officer patrols after a high-speed reckless driving incident at Madison High School.
"To be clear, the mayor has talked about police assisting in creating safe environments around schools," Fleming told the Badger Institute in August. "And he believes that Milwaukee needs more police officers, not fewer, in order to make Milwaukee safer."
Last week, Fleming said Johnson wasn't ready to explain why the mayor's office got involved in the discussions. Nor did he say whether the sharp rise in calls for service in the past semester played a part in the discussions.
As we did last summer, the Badger Institute recently requested calls for service data for all Milwaukee high schools listed on the MPS website except for the Milwaukee County Youth Education Center because its students are exclusively Milwaukee County Jail inmates, or Lad Lake's Synergy because it is a residential campus.
Calls are up significantly.
According to MPD data analyzed by the Badger Institute:
Marshall High School called Milwaukee officers 83 times last semester, more than any other high school. Marshall officials also called police more than any other school in 2021-'22.
Pulaski High School made 73 calls in the fall semester, roughly the same number made for the entire 2021-'22 school year.
North, Washington, Vincent and Madison high schools continued to be among the worst schools in need of police services. Bradley Technical High School, with 34 calls, and Hamilton High School, with 32, were less disruptive than they were in the last full school year.
School officials reported 192 incidents of trouble with a juvenile or a subject, by far the most frequent call.
Reckless vehicle reports, a serious problem in 2021-'22, dropped to 14 in the fall semester, from 75, according to the data.
Of the 778 calls last semester, investigating officers arrested 25 students 18 or older and 20 students 17 or younger. Another 23 were removed for emergency detention. Officers also issued 62 city citations this past fall, according to the data.
As was the case in 2021-'22, more than 72% of all police calls were resolved in one of four ways: a report being filed and nothing more, the complainant not found by police, an advisory to school officials or the filing of an "assignment completed" report.
Wyatt Eichholz contributed to this story.
Mark Lisheron is the managing editor of the Badger Institute. Permission to reprint is granted as long as the author and Badger Institute are properly cited.
Submit a comment
"*" indicates required fields