Effort to scrap popular Great Lakes Restoration Initiative is a case study in how difficult it is to reduce spending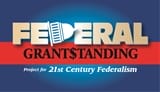 All through the eight years of the Obama administration, Republicans vowed to cut government spending once back in power. But now, with a Republican president and the GOP controlling both houses of Congress, there is little to show in spending cuts.
Take the Great Lakes Restoration Initiative, launched by the Obama administration in 2010. A $300 million-a-year program, the GLRI funnels hundreds of federal grants to the eight Great Lakes states — $2 billion-plus over the past seven years — to clean up harbors, keep out invasive fish species and restore fish and wildlife habitat.
In early March, with President Donald Trump in the White House, the Great Lakes Restoration Initiative found itself on the chopping block. Number crunchers in the Trump administration, looking to slash the federal budget by as much as 7 percent, zeroed in on GLRI as part of $2.6 billion in cuts to the Environmental Protection Agency.
Trump's fiscal hawks argued that the Great Lakes initiative already had received significant federal funding and that scrapping the program would save $300 million a year without harming the environment.
A 2013 Government Accountability Office report said that, although the program was popular with both parties and with advocacy groups, it needed to do a better job of measuring its headway in restoring the lakes and to link long-term objectives to clear benchmarks of progress.
At the time, the initiative had spent about $1.3 billion through 1,700 separate grants. According to the most recent report to Congress, by the end of 2016, the initiative involved 11 federal agencies and had spent $2.3 billion on nearly 3,500 projects.
In its 2017 budget proposal, the EPA said the Great Lakes initiative was, in effect, duplicating work being done by the states. "State and local groups are engaged and capable of taking on management of cleanup and restoration of these water bodies," the Trump budget document stated.
What's not to like about saving taxpayer dollars and restoring local control of projects?
A lot, it turns out. What happened next is a case study in how hard it is to shepherd spending cuts through the White House and both houses of Congress, even with nominally fiscally conservative Republicans in charge of all three bodies.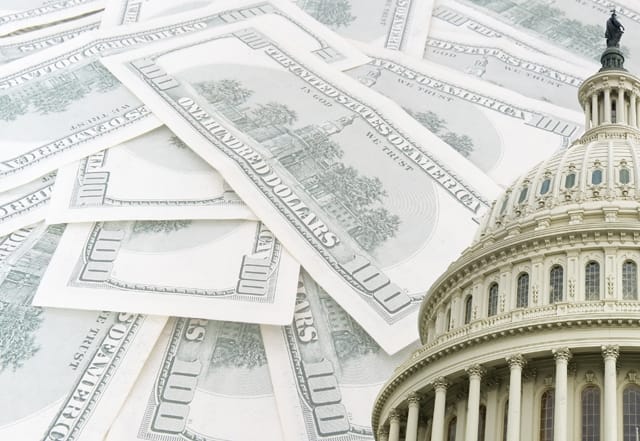 The powerful pushback
Threaten to reduce federal grant expenditures and see the usual constituencies rise up in protest while the politicians run, afraid of losing their positions of patronage and the attack ads that are sure to come.
A coalition of Democrats, environmentalists, bureaucrats and tourism and outdoor groups immediately launched a counteroffensive in both the media and the halls of Congress. Congressional Republicans with districts adjacent to a Great Lake — such as Wisconsin Reps. Jim Sensenbrenner and Mike Gallagher – heard from the budget opponents and joined in.
The protests were international as well.
"Cuts of this magnitude would be devastating to the efforts of our two countries over the past five decades to restore the resource," lamented the director of the Great Lakes and St. Lawrence Cities Initiative, a group representing mayors from more than 125 U.S. and Canadian cities in the Great Lakes region.
U.S. Sen. Debbie Stabenow (D-Mich.) blasted the Trump administration, calling the Great Lakes initiative "critical" to cleaning up industrial pollutants in rivers feeding into the lakes and keeping out invasive species such as Asian carp.
A group known as the Grand Traverse Democrats, based in Traverse City, Mich., put out an alert for supporters to call Michigan's congressional delegation asking that funding be restored. The group even supplied a "suggested script" for callers that warned the cuts "will be punishing our children and grandchildren with unclean lakes."
The pushback worked. In late March, 63 members of Congress asked in a letter that the $300 million in funding for the Great Lakes program be restored. Forty Democrats and 23 Republicans signed the letter.
U.S. Rep. Fred Upton (R-Mich.) lauded what he called Trump's fiscally responsible budget cuts that "acknowledges our unsustainable national debt." But even Upton, who lives in St. Joseph on the shores of Lake Michigan, lamented the cuts to the Great Lakes initiative, which he called an "important domestic program."
A lone Michigan congressman, Republican Justin Amash, stood his ground and opposed restoring the cuts.
"Another deal to grow government," Amash tweeted. "Instead of compromising to cut spending, each side agrees to let the other side spend more."
A staunch conservative who was awarded an A in September by the National Taxpayers Union for the sixth year in a row, Amash added that instead of defending the status quo, Republicans should be defending the "Constitution, rule of law, federalism, free speech/markets, responsible budgeting."
But, unsurprisingly, by the end of April, the full $300 million in funding for the Great Lakes initiative had been restored as part of a bipartisan omnibus budget bill that was approved to keep the federal government running through September.
Three months later, the Trump administration's position on the Great Lakes Restoration Initiative had come full circle: The EPA now was lauding the initiative as the greatest protector of public health in the region — "more than any other coordinated interagency effort in U.S. history," it proclaimed.
Zeroing out the GLRI was still scheduled in the Trump administration's 2018 budget. But hopes were not high given the zigzag track of the proposed cuts through the legislative process.
U.S. Rep. Glenn Grothman (R-Wis.), a fiscal conservative who has pushed for big cuts in federal spending, said, "This is how an appropriations bill is put together. It is crazy."
Grothman was especially incensed that the Republican-controlled Senate in mid-October removed from its budget blueprint a provision passed by the House that requires $200 billion in mandatory spending cuts over the next 10 years.
"For eight years, Republicans have promised to rein in out-of-control spending and scale back expanding deficits," Grothman said. "Now that we're in control, we have a chance to deliver on those promises." But Republicans are not delivering, he added.
Part of the problem with voting against popular programs such as the Great Lakes Restoration Initiative, with "clean water" at the heart of its message, is that every member of Congress envisions the attack ad an opponent can deploy in the next campaign.
Ironically, one of the GLRI sites needing cleanup of industrial pollutants is the Sheboygan River and harbor in Grothman's 6th Congressional District. A little red-faced, Grothman admitted he was one of three Wisconsin Republican congressmen who signed the letter in March urging funding be restored.
"It (GLRI) is a nice program for Wisconsin," Grothman confessed in an interview with the Badger Institute.
Grothman said he does not hold out much hope for major spending cuts in the upcoming budget. Democrats know Republicans want an 8 percent increase in defense spending as well as tax reform, and Democrats will use both as chips to trade for what Democrats want — no spending cuts.
"It'll be a very irresponsible budget," Grothman said. "We're going to end up with a big tax cut and a big spending bill — and by the end, I don't think we're going to see cuts in anything. "I hope I'm wrong."
Grothman was not wrong. On Oct. 26, the House approved a 2018 budget plan that has no spending cuts and that makes way for an upcoming tax reform bill expected to add as much as $1.5 trillion to the national debt, now at $20 trillion.
And it includes continued funding for the Great Lakes Restoration Initiative.
Dave Daley is a reporter for the Badger Institute's Project for 21st Century Federalism.