New regulations elsewhere prompt trio of Wisconsin bills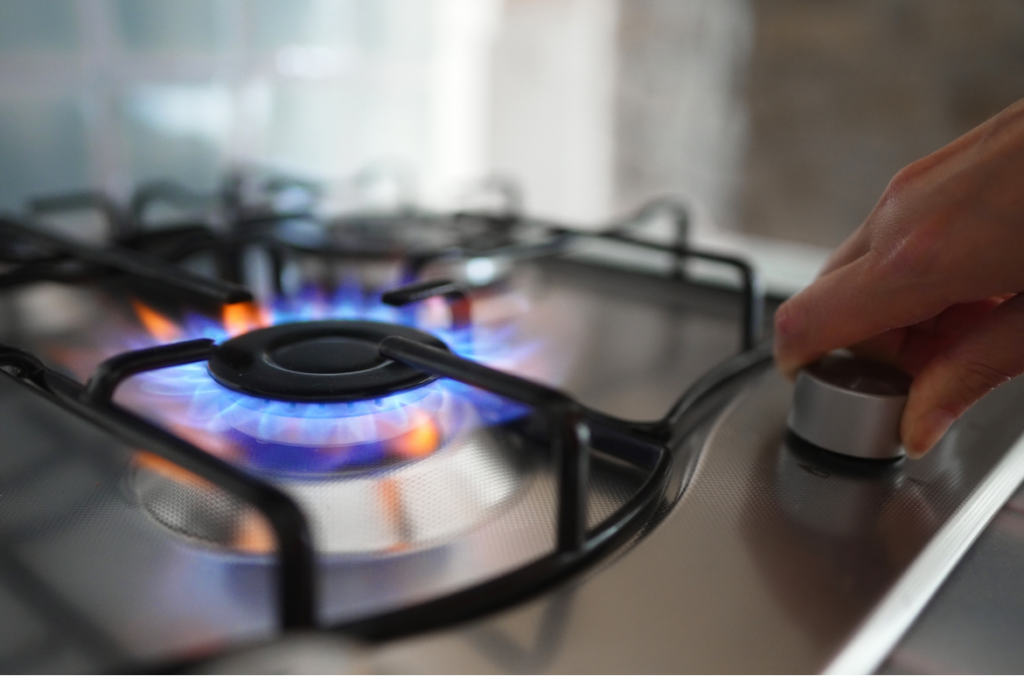 Is the left really coming for your gas stove?
Wisconsin Republicans, who have introduced legislation ensuring you will be able to continue to run your appliances and your car and your home on fossil fuels, clearly think so.
And there is considerable evidence they are correct.
California has already approved regulations requiring most new, small off-road engines — things like leaf blowers and lawnmowers — to have zero emissions by next year.
Dozens of municipalities in America have already banned natural gas hook-ups for new construction projects.
And the New York State Legislature earlier this week passed a budget bill that prohibits natural-gas and other fossil fuel hookups for everything from stoves to water heaters to furnaces to clothes dryers in new residential and some new commercial buildings.
Gov. Kathy Hochul is expected to sign the zero-emissions bill, according to the Wall Street Journal.
Supporters say the measure is needed to meet goals that call for cutting greenhouse gas emissions by 85% from 1990 levels.
In our state, Gov. Tony Evers has set a goal that "all electricity consumed in the state be 100% carbon free by 2050." He has also created an Office of Sustainability and Clean Energy that helped author the state's 172-page Clean Energy Plan.
I doubt too many people have read the thing — though they should. It "creates a pathway to multi-sector deep decarbonization." Just one example from page 134, under the heading of "Future Strategies," where you'll find this: "Net-zero buildings. Explore setting a commitment that all new commercial building construction is net-zero electric by a target date."
"Liberals say, 'Stay out of my bedroom'. How about, 'Stay outta my kitchen,'" said Ellen Nowak, a former Wisconsin Public Services Commission member who is also a Badger Institute board member.
"People really do need to read this" Clean Energy Plan, said Mike Mikalsen, chief of staff to Sen. Steve Nass. "They are saying what they are saying. We accuse politicians of not being upfront and honest. They have a plan," and they are forthright about it.
The Republican response is contained in three bills. On the Assembly side, AB 45 would prohibit bans like the one New York is enacting on new homes and other buildings heated and powered by specific energy sources such as fossil fuels.
Two other bills, AB 141 and AB 142, would prohibit future governmental bans on the use of devices or vehicles powered by specific energy sources such as fossil fuels.
Both AB 141 and AB 142 passed along party lines in recent weeks, Republicans in favor, Democrats against.
A spokesperson for Evers could not be reached for comment on what the governor would do if the bills make it to his desk.
Other high-profile Democrats are clearly aware of the political liabilities. After the Biden-appointed U.S. Consumer Product Safety Commissioner called household appliances a "hidden hazard" and said "any option is on the table" to regulate them, the Biden administration quickly issued a statement earlier this year saying the president does not support a ban on gas stoves.
The governor of New York made the same sort of comment this week.
"New buildings that are going up — they can go electric, they can do heat pumps. This is how you transition. Nobody's touching your gas stove," Hochul said.
Translation: Nobody is touching your gas stove. For now. Unless you want to put it in your new house.
More than 20 states other than Wisconsin have already enacted so-called "preemption laws" similar to those Wisconsin Republicans favor, and there is considerable support.
The American Petroleum Institute is among the groups that support AB 142 and AB 141.
In testimony submitted to the Assembly Committee on State Affairs, the institute stated that it supports "global action that drives greenhouse gas emissions reductions and economic development" but that "a federal policy with an economy-wide carbon pricing mechanism is the most efficient and transparent framework to address GHG emissions for the U.S. as a whole and for the state of Wisconsin."
API members, according to the testimony, are making significant investments in new fuels and technologies that reduce carbon emissions through production of bio-feedstocks to make renewable fuels, the manufacture of renewable natural gas, the production of hydrogen and low-carbon ethanol, carbon-capture technologies and installation of electric vehicle charging stations.
Nowak too stressed the technological advancement on use of fossil fuels.
"We are going to be less dependent on fossil fuels," she said. "But we should not be eliminating them by government fiat."
"The free market," said the Petroleum Institute statement, "has a proven track record of demonstrating that competition has achieved policy objectives and effectuated advanced technology at a reduced cost to the consumer."
Mike Nichols is the President of the Badger Institute. Permission to reprint is granted as long as the author and Badger Institute are properly cited.