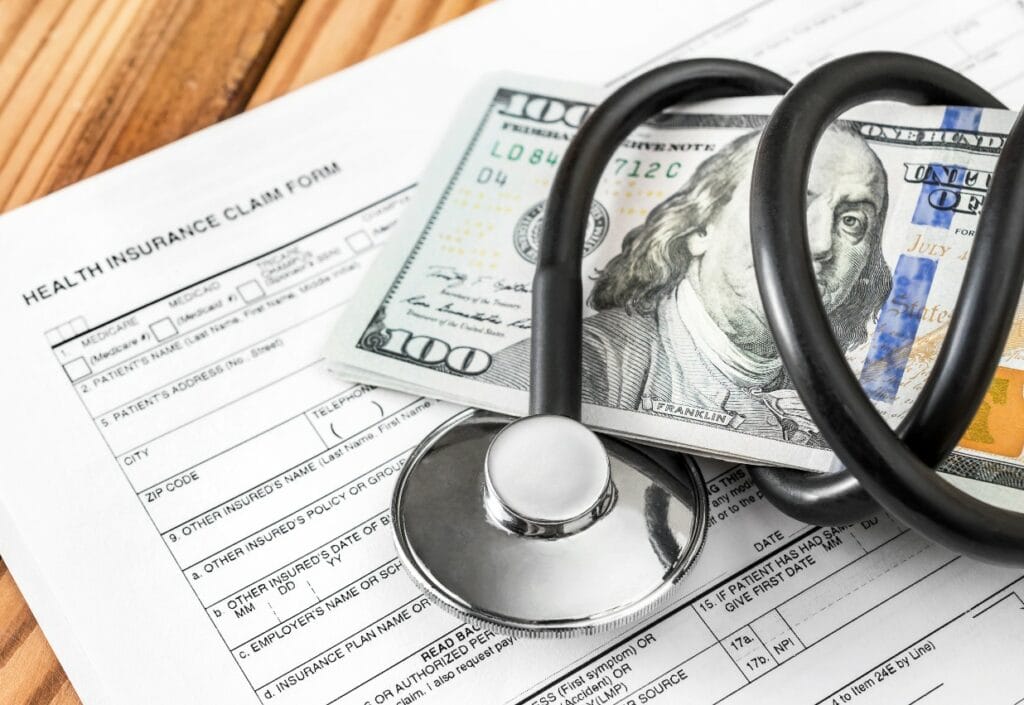 A state Department of Health Services decision to take a year to remove ineligible people from Wisconsin's Medicaid rolls — much slower than many other states — will cost federal and state taxpayers an estimated $745 million.
And when the disenrollment process is scheduled for completion at the end of May 2024, projections say Medicaid will cover more than 235,000 people more than it did before the pandemic was declared in March 2020.
The monthly cost alone for the ineligible recipients while the disenrollment continues is about $124 million, according to a national study done by the Paragon Health Institute. State taxpayers will be responsible for $47 million of that total every month, according to the study.
Wisconsin was one of more than 30 states that chose to delay the start of disenrollment, which began in some places in April when President Biden, after several postponements, called an end to the pandemic emergency.
Until then, state health departments were prohibited from removing anyone from their Medicaid rolls and that decision, along with the economic chaos wrought by government and business shutdowns, caused the rolls to swell.
At the start of the pandemic, 1,187,838 men, women and children received Medicaid coverage in Wisconsin. Some recipients voluntarily withdrew along the way but many more applied and received benefits. By May, the number of Medicaid recipients peaked at 1,676,787, according to state data. Most of those were covered by the state's largest Medicaid program, BadgerCare Plus.
Overall, Medicaid enrollments did not decrease in a single month during the entire time, although there were clear signs the health and economic emergencies were ebbing before the end of 2021.
The estimated cost of keeping all those extra people on Medicaid was $117 billion nationwide, according to a Kaiser Family Foundation analysis. The cost for Wisconsin was $2.4 billion of that total. Expect that total to grow by billions more.
With the end of the emergency declaration came panicked estimates from news outlets like NPR, that estimated 18 million people being tossed off Medicaid. Kaiser at first estimated 17 million before settling on 14 million disenrollments.
As of Thursday, five months into the process, an estimated 7.2 million people had been disenrolled across the country, according to a Kaiser enrollment tracker that is updated daily.
Wisconsin started disenrolling ineligible recipients in June. DHS disenrolled 49,065 people in June, 44,387 in July and 47,666 in August.
It is difficult to guess what enrollment numbers will look like longer term. The Badger Institute asked DHS to discuss its disenrollment process and schedule and disenrollment numbers and projections. We put the questions in writing on Aug. 21 and DHS emailed to say they were working on answers on Aug. 24. DHS has not yet provided answers to those questions.
The chairs of the two legislative committees overseeing DHS could also not answer the questions. Neither state Sen. Rachael Cabral-Guevara, chair of the Senate Committee on Health, nor state Rep. Clint Moses, chair of the Assembly Health, Aging & Long-Term Care Committee has been briefed by DHS since a Zoom call with legislators to discuss disenrollment three months before work began.
"The Department of Health Services has discussed the disenrollment process briefly with me," Cabral-Guevara said in a statement emailed to the Badger Institute. "However, I have not received much detailed information. I did request more specifics and am awaiting a response."
"My office is watching the process," Moses said in an emailed statement. "We are unsure how many people will be on Medicaid after the unwind is complete. I hope the number is close to the pre-pandemic levels."
If the DHS were to average the disenrollments from the first two months through the entire period, the state could bring overall Medicaid and BadgerCare Plus enrollments back down to pre-pandemic levels.
However, that isn't what DHS projected in the biennial budget Gov. Evers signed this summer. The Legislature approved a biennial budget of $33.5 billion, a 10.4% increase. Medicaid accounts for more than 30% of all state government spending annually.
The agency anticipates a total Medicaid enrollment of 1,423,610 through the end of next year, 19.8% or 235,772 more than in March 2020, according to the budget data.
DHS projects the BadgerCare Plus roll to be 1,064,891 through 2024, 37% or 287,579 more than when the pandemic began. And the agency expects the roll to still be nearly 100,000 people or 12.7% greater through the end of 2025, according to the data.
From the start of the pandemic through January of 2023, the population of the state — a shade under six million — grew by less than 1%.
"That's too many, that's way too many people," said Brian Blase, president of Paragon Health Institute and a principal author of the disenrollment study. "Wisconsin is going to have to explain why the post-pandemic numbers are so much higher."
Blase, a Medicaid reformer who served President Trump as a special assistant for health policy, said states could have saved $41 billion had all of them started disenrollment immediately and done it efficiently.
The study estimates that Wisconsin taxpayers will end up paying $285 million and federal taxpayers $460 million, a total of $745 million, for inefficiencies and covering ineligible people in Wisconsin during the disenrollment process.
While the health and economic crisis abated, millions of people found jobs or returned to work, but remained on Medicaid.
The Centers for Medicare and Medicaid Services acknowledged last month that while millions will be culled from the Medicaid rolls, the number of uninsured people will remain near record lows.
"Although Medicaid enrollment is expected to decrease significantly," the Wall Street Journal reported from the CMS report, "many individuals who were not disenrolled from Medicaid during the public health emergency already had comprehensive coverage from another source (such as through an employer) and thus remain insured even when disenrolled from Medicaid."
Blase's study, based only on the early months of disenrollment, identified at least five million people essentially double covered, at a taxpayer cost of $6 billion a month. That number could easily double.
"Wisconsin is going at its own pace, but the most important thing is to remove ineligible from the rolls as quickly as possible," Blase said. "Medicaid is a welfare program and not a very good one. They need to follow the rules."
Mark Lisheron is the Managing Editor of the Badger Institute. Permission to reprint is granted as long as the author and Badger Institute are properly cited.
Submit a comment
"*" indicates required fields