Bill to license mid-level providers could make its biggest splash in underserved parts of state — and open up opportunities for young people
Sometimes it takes decades for common sense to prevail in Madison.
This time, when it comes to the aching need for dental therapists in the Badger State, it looks like it might take only eight years.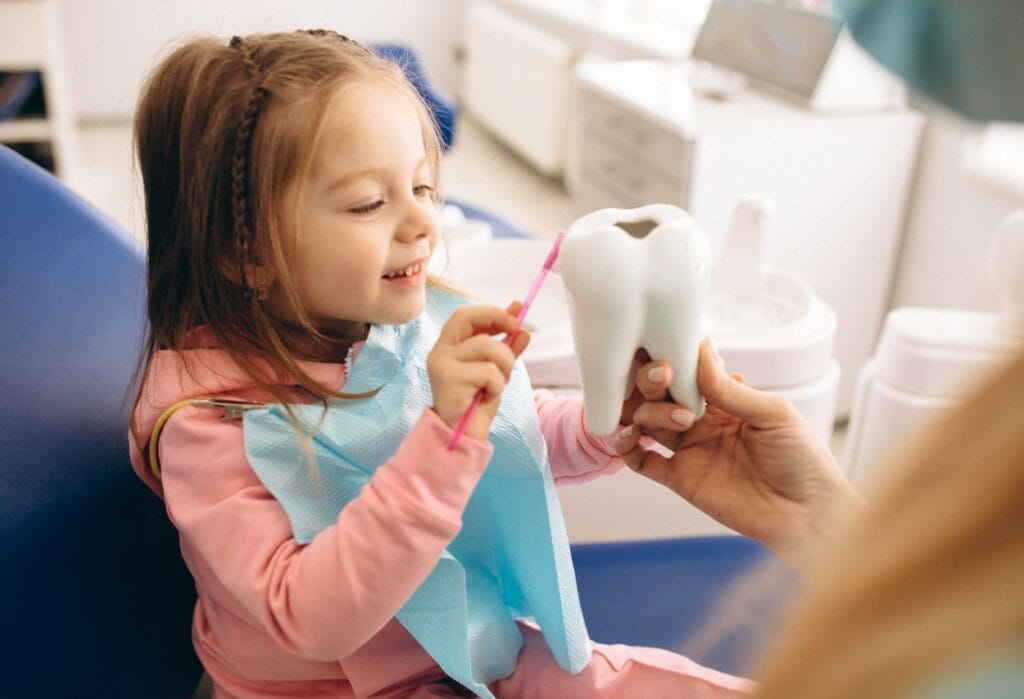 It's common knowledge by now that Wisconsin has way too many poor kids with terrible dental care and not enough dentists to treat them. Half of Wisconsin's zip codes don't have a single dentist licensed in them, according to the Wisconsin Primary Health Care Association; less than 40 percent of children covered by Medicaid received any dental care last year.
Just this week, the Assembly Committee on Health, Aging and Long-term Care held a public hearing on a bill introduced by two Republicans, Sen. Mary Felzkowski of Tomahawk and Rep. Jon Plumer of Lodi, to license dental therapists — trained professionals who could do a lot more than dental hygienists but less than dentists. They could provide basic exams, fill cavities, pull some teeth.
Felzkowski pushed this for years and whittled away the opposition from dentists, who are now neutral. If it makes it through both the Assembly and the Senate and is signed by the governor, she deserves much of the credit.
Career opportunities
Kids and parents in rural areas won't be the only ones who will benefit. High school kids looking for a career might want to thank her as well.
"Dentists come out of college with half a million dollars in debt, and that is part of the problem we have too," she said at the public hearing. "To take Medicaid (as payment) and serve in that area, the money is just not there. But you can come out (of a technical college) with under thirty or forty thousand in debt — and a lot can go through with no debt — and still make probably close to a six-figure salary or more. It is huge for our young people."
Dental hygienists in the state need a two-year degree. Under the bill, they could spend two more years beyond that earning an associate's degree in dental therapy.
The bill working its way through the Legislature includes some loan forgiveness for those practicing in rural areas.
We've known for a long time that this can work because it works right next door. In Minnesota, there are now more than 130 dental therapists who have treated at least 175,000 people.
As we noted in testimony submitted to the committee, Minnesota clinics that employed dental therapists saw more patients, provided more services, and increased gross revenues, according to a 2020 study published by the Center for Health Workforce Studies at the University of Albany School of Public Health in New York.
Worth it
The Badger Institute supports the bill even though it's not perfect.
The bill gives dentists close to full control over dental therapists, probably too much.
Existing dental practices will either bring dental therapists into the same location or use a so-called "hub-and-spoke" model to disperse them out to clinics and nursing homes and schools in lower-income areas. Dental therapists could also work out of mobile units, although there are parts of the bill that could limit them to federally defined dental shortage areas — which could hamper true market forces in other places where basic dental care is too expensive.
Wausau-based Northcentral Technical College, which has a number of campuses in northern Wisconsin, is poised to provide the degrees needed, according to President Jeannie Worden. The school will receive $2 million, a portion of which will be used to set up the dental therapy program. Worden told legislators that the school plans to enroll 12 dental therapy students annually starting in the fall of 2025.
Mike Nichols is the President of the Badger Institute. Permission to reprint is granted as long as the author and Badger Institute are properly cited.
Correction: The original version of this story indicated that "half of Wisconsin's 72 counties don't have a single licensed dentist," based on testimony from a WPHCA representative delivered before the Assembly Committee on Health, Aging and Long-term Care on Nov. 15. The statistic has been corrected to "half of Wisconsin's zip codes don't have a single dentist licensed in them."
Submit a comment
"*" indicates required fields