Gov. Evers wants to use $100 million in COVID funding to underwrite a 'fund of funds'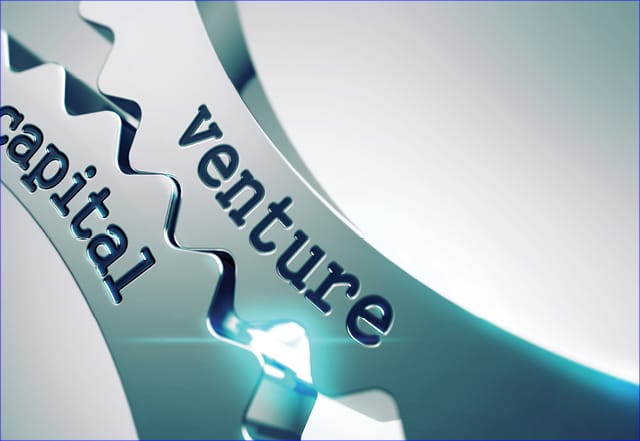 After Republican legislators cut a $100 million state venture capital proposal from Gov. Tony Evers' 2021-'23 budget, the governor now says he wants to use COVID-19 relief to achieve his goal. Bypassing the Legislature to create a so-called fund of funds with federal money could pose legal and constitutional challenges. And while some champion the idea as a way to energize a lagging startup culture in Wisconsin, others point to the track record of existing programs in Wisconsin and elsewhere that put taxpayer money at risk without producing meaningful returns.
Evers resuscitated his plan for a Wisconsin Fund using $100 million in unspent COVID relief money during an Aug. 19 interview on the Madison-based Innovate 608 podcast. The original proposal also called for a $200 million private match and Wisconsin Economic Development Corp. (WEDC) oversight.
The goal is investment in emerging Wisconsin companies in order to leverage private capital, according to the administration's original summary of the proposal.
"In our recent budget proposal, we had $100 million set aside for WEDC around the issue of startups and entrepreneurship with about 20% set aside for minority businesses or businesses that have ethnic diversity (as) part of their effort," Evers said on the podcast. "Unfortunately, that didn't make it through the budget, so we're trying to use some of our federal money that's coming in to kind of backfill where that didn't happen."
Lucas Vebber, deputy counsel at the Wisconsin Institute for Law & Liberty, says he doubts Evers' proposal is legal and if it is, he questions whether the law is constitutional.
"Wisconsin state agencies are creations of law and have only those powers given to them by statute. The governor cannot unilaterally expand an agency's powers or direct agencies to do something that state law does not give them the authority to do," Vebber says.
"If the law does allow for such unilateral lawmaking by the executive, then the question becomes whether that law itself is constitutional," he adds. "Lawmaking is a core power of the Legislature, and they cannot simply give that power away, especially with no oversight."
The federal government established parameters around the use of these funds, Vebber says, but it also provided states with a lot of flexibility. "Since we have not yet seen the governor's formal plan to spend the dollars, it's impossible to know for sure if it fits within the federal guidelines at this time," he says.
WEDC Deputy Secretary and COO Sam Rikkers expressed reservations during a March 24 webinar hosted by the Wisconsin Technology Council.
"We have been trying to be as creative as we can be. The initial guidance in the bill that was signed limited the eligible uses of the dollars coming to state and local governments for pandemic response," Rikkers said. "Are we trying to create this in response to the pandemic, or has this been an idea that the Tech Council has been really pursuing and making a case for since 2012?"
The Badger Institute reached out to the Evers administration and WEDC for comment but did not receive a response.
Few jobs, high costs
The size of the fund of funds proposed by Evers is necessary to attract fund management talent, says Lydia Zeller, board chair of the Wisconsin Startup Coalition (WSC). The nonprofit organization was founded last year to advocate for the improvement of the entrepreneurial ecosystem in Wisconsin.
"In the startup world, capital, talent and ideas are highly mobile," Zeller says. "States that don't have large tech hubs need to find ways to incentivize startup founders and investors to choose Wisconsin to start and headquarter their business."
Wisconsin already has a venture capital program, the Badger Fund of Funds, created in 2013 with an initial appropriation of $25 million that has since grown to nearly $67 million under the Department of Administration.
According to its latest quarterly report, some $27 million has been committed to five venture capital funds. Around $8 million has been distributed to startup businesses. The investment has created only 100 jobs at a cost to taxpayers of about $80,000 per job.
"Most job creation — and job loss — in a state goes on without the involvement of state economic development program administrators," says James Hohman, director of fiscal policy at the Mackinac Center for Public Policy.
Hohman has researched venture capital and economic development programs for over a decade in Wisconsin and Michigan. "Lawmakers should be more interested in business climate issues that can affect these numbers than in trying to sponsor a handful of business at taxpayer expense," he says.
Fiscal watchdogs alerted
This spring, the Republican-controlled Legislature eliminated hundreds of Evers' budget measures, but the Wisconsin Fund survived. Having been alerted, the Badger Institute requested an analysis from Andrew Hanson, an economist and associate professor in the Real Estate Department at the University of Illinois at Chicago.
Hanson, a Badger Institute visiting fellow, concluded that state economic development efforts often fall short of expectations. He cited the recent example of Foxconn, the Taiwanese electronics manufacturer that Wisconsin offered nearly $3 billion in incentives and subsidies to locate a manufacturing facility near Racine.
Foxconn has since reduced its planned investment from $10 billion to $672 million and slashed its jobs projection from 13,000 to 1,450.
"Venture capital is inherently risky," Hanson says. "Even private investors putting their own money on the line backed by intense research do not know with any reasonable certainty what these investments will bring — why should we think a government program will do any better?
"A program like this opens the door for conflict of interest among those administering the program and choosing where investments go."
Government's role in encouraging business investment, he says, should be limited. "Offering a stable and predictable tax and regulatory environment for businesses to operate and grow would fit better within the purview of what, to me, make sense for the state."
Armed with Hanson's analysis, the heads of the Badger Institute, Americans for Prosperity-Wisconsin, the Wisconsin Institute for Law & Liberty, the MacIver Institute and Empower Wisconsin issued a joint letter to state lawmakers urging them to drop the proposal.
"According to The Wall Street Journal, 95% of startups fail to meet specific revenue growth or break-even dates, 30% to 40% are forced to liquidate and lose all investor money and only 35% survive until their 10th anniversary. Three-quarters of venture capital-backed firms never fully return their original investment," the letter said. "Why would we want state government taking such a risk with taxpayer dollars?"
One of the signers, AFP-WI State Director Eric Bott, says, "This approach to economic development, by necessity, creates winners and losers. Those with powerful friends make out like bandits while the remaining 99.9% of entrepreneurs see little or no benefit.
"The correct approach is for government to remove barriers and level the playing field so that all entrepreneurs have as great an opportunity to succeed as possible."
Zeller supports the Evers plan. The success of a Wisconsin Fund will depend on degrees of separation between the state and private investment, she says. "If structured properly, state officials will have no role whatsoever in determining which companies receive investments," she says.
The Wisconsin Fund Coalition, advocates that including nine former state cabinet-level secretaries, other individuals, businesses and organizations, drafted a public letter pushing back against criticism of the fund. Based on Wisconsin's existing venture and angel capital programs and the experiences of other states, concerns about the risk to taxpayers are "unfounded," the authors wrote.
Michigan as a model?
The authors cited Michigan, recently identified by the business investment website Crunchbase as the fastest-growing venture capital state in the nation. "It (Michigan) seeded its own clouds with public and private money that drew dollars and expertise from other states to invest in Michigan-born companies, especially those companies with enough traction to succeed."
Despite the state's claims of success, Michigan made "no special new commitments" in venture capital between 2016 and 2020. The reality, Hohman says, is the state's efforts were "expensive and underwhelming." "The standards of success for economic development programs seem to be low," he says.
"Michigan lawmakers created a number of different programs to encourage early-stage companies. Most of them lost all the money that taxpayers had pledged while creating few, if any, jobs," he says. The Venture Michigan Fund, for instance, was pitched as costing taxpayer money only if everything went poorly. Everything went poorly, and it cost every dollar that was authorized to support the fund.
In his analysis of the Venture Michigan Fund, Hohman says the state issued tax vouchers for deals that didn't work out, at a cost of $450 million. The small number of jobs created cost taxpayers more than $250,000 per job.
The state's 21st Century Jobs Fund in 2005 supported "a number of high-risk investments. Unfortunately, more than $1 billion of taxpayer money has probably been spent, and what the state has received in return is uncertain," he wrote. A venture capital program within the fund reported the creation of a paltry 1,403 jobs over the past 15 years.
Often, the justification given for involving the state in the venture capital fund business is competition with other states. State officials defended the $3 billion for Foxconn, for example, from concern over losing the factory to another state.
Legislators from both parties in 15 states (none in Wisconsin, however) have gotten wise, introducing legislation for an interstate compact to Phase Out Corporate Giveaways.
Hohman thinks such a compact is much needed.
"Economic development programs are unfair to the businesses that don't get them, ineffective at creating jobs and expensive to the state budget," he says. "States would be better off competing with each other over business climate and quality-of-life issues rather than in how much taxpayer dollars they can offer to the few business projects that seek state subsidies."
Michael Jahr is the senior vice president of the Badger Institute. Permission to reprint is granted as long as the author and Badger Institute are properly cited.