DPI series has history of speakers peddling 'critical' view of race in America
As part of a training program, an initiative of the Wisconsin Department of Public Instruction is bringing in high-profile left-wing speakers, including Ibram X. Kendi and Robin DiAngelo, to speak to potentially thousands of Wisconsin teachers about "educational equity."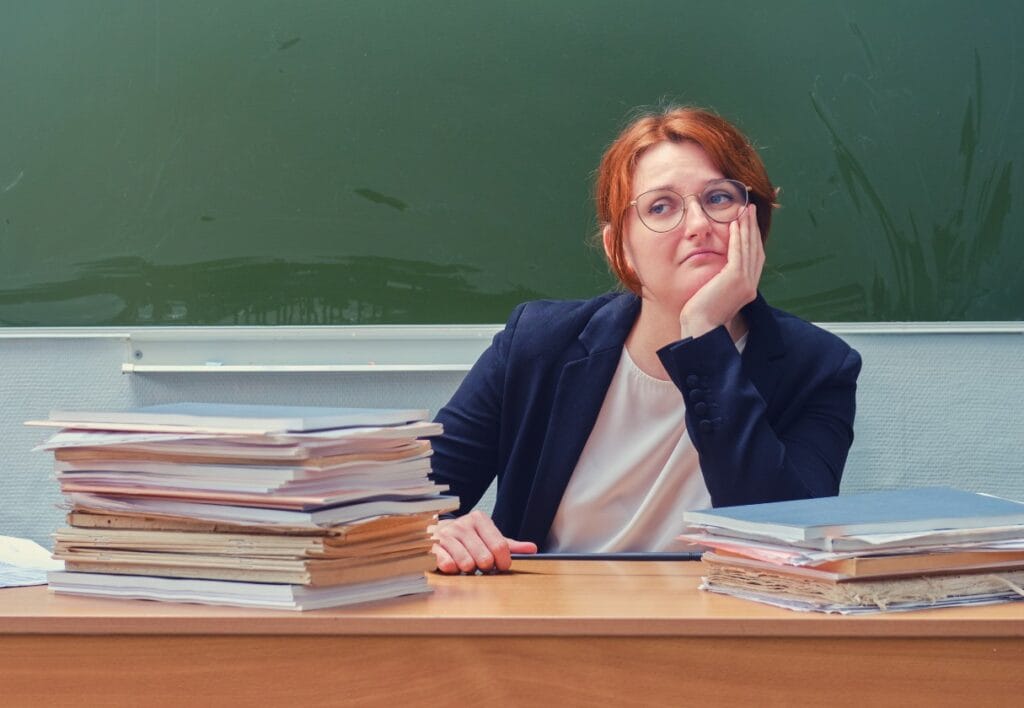 Earlier training sessions in the series, meanwhile, have featured authors such as one who called school reform an example of "white rage" that requires $2 trillion in reparations.
The series of online talks, run by the DPI under its "Educational Equity Leadership Series" this week announced that Kendi, known for advocating racial discrimination as a form of reparation, will be among the speakers in the upcoming school year.
The talks carry weight because they are a program of the DPI. That agency not only holds regulatory sway over Wisconsin's schools, public and private, it controls professional licensing for teachers and school administrators.
While teachers are not required to attend, the training sessions did have broad reach: According to the Educational Equity Network, as the DPI brands the initiative, the sessions drew 2,580 individual participants in the 2022-23 school year, up 61% from the previous run, with employees from 204 Wisconsin school districts represented.
The concept of "equity," a central element of "diversity, equity and inclusion" initiatives in school districts across the state, is an important factor in educators' licenses, as well. It's high on the DPI's list of attributes required of school administrators, for example — a standard mentioned even before the oversight of curriculum and teaching. It's the first quality mentioned in the department's mission statement.
Kendi, who is scheduled for the all-day online series of talks next May, is perhaps the highest profile speaker yet in the series. His 2019 best-seller "How to Be an Anti-Racist" turned him into a sought-after speaker and a commentator published in prestige mainstream outlets, and it led to a franchise of related books, with versions for teens and parents, and a picture-book version for children.
Kendi, whose upcoming appearance is billed as a "generative conversation," makes the central argument that people cannot simply avoid racism, writing that they support racism unless they support some reparational forms of racial discrimination: "If discrimination is creating equity, then it is antiracist," he wrote in his book. He went on to write, "The only remedy to racist discrimination is antiracist discrimination. The only remedy to past discrimination is present discrimination. The only remedy to present discrimination is future discrimination."
Another high-profile speaker on the schedule, for next January, is DiAngelo, who became famous for a 2018 bestseller contending that individuals' reactions to being unfairly accused of racism were examples of "white fragility." She'll discuss her 2021 book, "Nice Racism," which contends that "carefulness" and feeling unfairly accused of racism is, in fact, racist. The book includes a chapter about "Why It's OK to Generalize About White People."
Reform branded as 'white rage'
But while the two differ from past speakers in the series in being well-known outside the field of education research, their ideas aren't out of line with previous speakers.
The most recent day of talks, in May, included Bettina L. Love, a Georgia education professor whose work on race and teaching have been so controversial that the Biden administration disavowed it after it came to light that the Education Department recommended it in post-pandemic school reopening instructions.
In her May talk, Love described school reform efforts since the 1980s as a backlash to school integration: "What they have done over the last 40 years is educational white rage," she told Wisconsin teachers. "They have legislated their rage in education because our grandparents and our parents had the audacity to integrate these schools, and here we are in educational white rage."
On slides describing the reforms she attributes to "white rage," Love included school choice.
She outlined her argument that not only must school choice and other education reform efforts be ended but that the nation owes "educational reparations" as a result.
"I have calculated with some amazing researchers and policy folks what is owed to black people for the last 40 years of educational white rage," she told Wisconsin teachers.
The idea appears to be the subject of her book due to be published in September, in which she sets the figure at about $2 trillion. Her promotional website for the book includes a video depicting education reform as military planes dropping bombs on a black child, as an army tank labeled "white rage," and as a white hoodlum throwing a hand grenade.
The May session wasn't Love's first time instructing Wisconsin teachers on equity: She was a speaker in June 2021, when she discussed her "Hip Hop Civics Ed," an idea from her 2019 book, "We Want to Do More than Survive." That book included her argument against education reform. In it, she refers to elite college grads volunteering with Teach for America as "these educational parasites" and declares that "color-blindness is racist." She calls not only for an end to school reform — and perhaps even to school desegregation, which she brands as "colonization" — she argues instead that "teachers must embrace theories such as critical race theory, settler colonialism, Black feminism, dis/ability [sic], critical race studies, and other critical theories."
She complains that schools are not teaching children "acts of civil disobedience" and other means of resistance. "Instead, our students are now taught with the world crumbling around them to pay their taxes, vote, volunteer, and have good character, which is code for comply, comply, comply."
'Color-blind racism'
Other speakers instructing Wisconsin teachers about equity at the May session also promoted the view related to critical race theory that racism arises not from discriminatory beliefs and acts of individuals but from the underlying characteristics of American society.
"Now, I mean, who still believes they're color-blind?" asked diversity consultant Eddie Moore Jr., who declared, "It's amazing that in 2023 people are still holding on to that."
Duke University sociologist Eduardo Bonilla-Silva told the audience that the social unacceptability of racial slurs is a sign of a "new racism," a "subtle, covert and sometimes even unconscious" bigotry perpetuated by white people guilty of "color-blind racism."
"Our focus should be regular white folks," he said, which he illustrated with a stock photo of a laughing blond-haired family of four, "and the problem, which I think is the central problem of racism today, which is white normativity." White people, he said, "have to be understood, following the idea of Karl Marx regarding a capitalist, as the unconscious personification of the order of things."
He illustrated the idea with a cartoon of what he described as a typical white woman —"I name her Margaret BeWhite," he said — and he narrated the fictional woman's thoughts: "I am a very nice liberal person (for Christ's sakes, I was born and raised in Madison!), but I must confess I have some issues with, with Blac—, Ne—, African Americans. They think we owe them something."
He later went on to cite as problematic "historically white colleges and universities," singling out University of Wisconsin campuses in Madison, Eau Claire and Oshkosh, and saying "The entire life of the college is centered around whiteness without telling you. Even the food served at events is sort of white-oriented."
DPI takes a side
The speakers' repeated theme that racism is not a series of discriminatory acts and beliefs by individuals who can overcome them with education and effort but, rather, an outgrowth of many Americans' "whiteness" that can be overcome only with a revolutionary restructuring of a "systemically racist" society is not one broadly embraced by Americans, though agreement on the idea differs by partisanship and race. The subject of whether such ideas associated with critical race theory remains a politically contentious issue in Wisconsin.
The DPI spends public resources to propagate this controversial definition of "equity" to teachers. The initiative, which also goes by the name of the Disproportionality Technical Assistance Network, "acknowledges the support of the Wisconsin Department of Public Instruction (DPI) in the development of this material and for the continued support of this federally-funded project," according to the department. The initiative is funded using federal grant money under the Individuals with Disabilities Education Act.
According to a DPI spokeswoman, the department spent just under $300,000 on the initiative in the fiscal year that ended June 30.
The agency has in the past, however, distanced itself generally from the viewpoints it offered. After Sen. Chris Kapenga (R-Delafield) questioned state Superintendent of Public Instruction Jill Underly in 2022 about the selection of speakers, Underly replied that the DPI "does not purport to hold every viewpoint that each of its funded speakers holds," though she defended the series by saying "DPI maintains a strong commitment to the principles of educational equity."
Four sessions are planned for the upcoming school year, the first in October. Advance registration is required to access the online platform, but it is open not only to educators but to parents and other members of the public.
Patrick McIlheran is the Director of Policy at the Badger Institute. Permission to reprint is granted as long as the author and Badger Institute are properly cited.