Note from Badger Institute President Mike Nichols:
Republican reforms to maintain quality and restrain costs merit support
Kids bring joy, sure.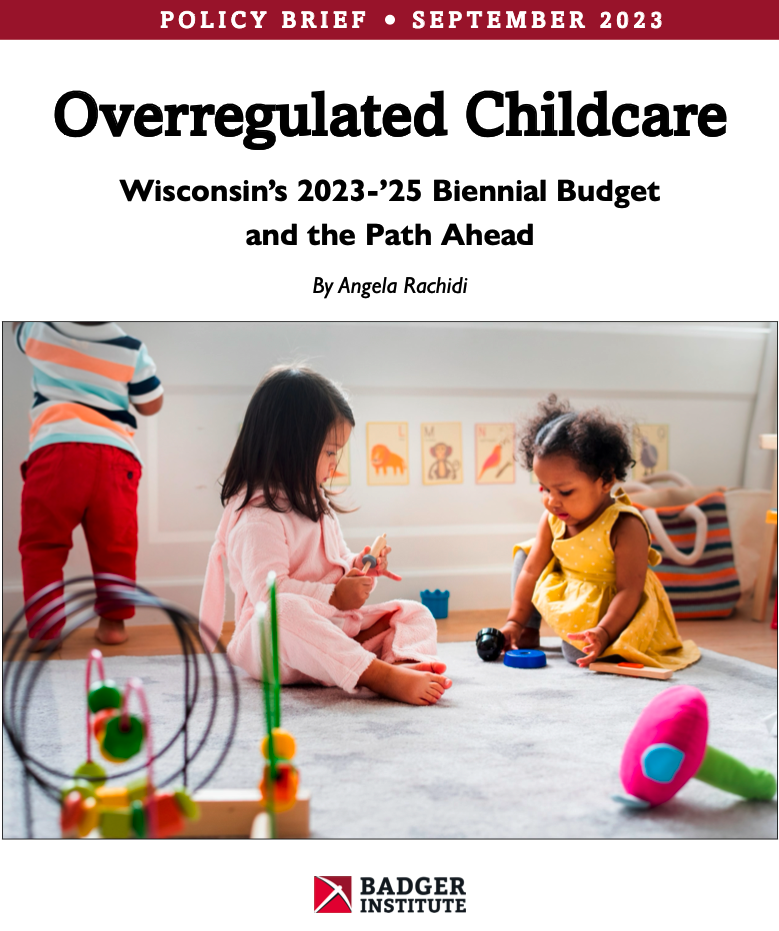 They can also bring bankruptcy — especially given the cost of childcare nowadays.
It's a problem tens of millions of Americans know all too well. Two-fifths of all families in this country include children under the age of 18. There is at least one parent with a job in 91% of those families, according to the Bureau of Labor Statistics. In 65% of families with married parents, both work. And work.
As Dr. Angela Rachidi points out in the following paper, median childcare costs in Wisconsin range from $7,500 to $15,000 annually per child for full-time care. Add another one or two kids and it's not unlikely half of at least one parent's income goes to childcare.
The solution is not to throw more government money — and regulations — at the problem, which is why we were so disappointed in Gov. Tony Evers' approach during budget deliberations. Luckily, legislators have now followed up with a proposed series of bills focused on three things: offering no-interest loans to cover childcare provider renovation costs, creating a pre-tax reimbursement program to help cover childcare costs, and changing staff-to-child ratio requirements and other licensing rules to lower operating costs.
For reasons laid out below by Dr. Rachidi, these are all good bills that deserve support, and we intend to advocate for them in Madison.
Please, if you have a moment between shifts, read her take on things. If you're a parent or a childcare provider, we think you'll agree.
— Mike Nichols, Badger Institute President