Federal requirements in special ed are especially burdensome, educators tell Badger Institute in survey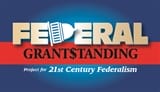 Holly Ashton used to be a teacher.
But between preparing federally mandated education plans for her 4- and 5-year-old special needs students and traveling around Wisconsin attending federally mandated training, she wasn't able to spend the amount of time with students that she felt they deserved.
"I love working with the kids," she says. "The amount of paperwork I had to do (as a teacher) was really cumbersome. It took me away from the kids."
She tried to do what a lot of teachers do — bring work home. But she has two special needs children of her own and is a foster mom. So she gave up teaching and all the paperwork and training that comes with it to become a classroom aide — lower pay, less prestige, less job security. But that enabled her to spend more time with the special education kids at Mountain Bay Elementary School in the D.C. Everest Area School District in Marathon County.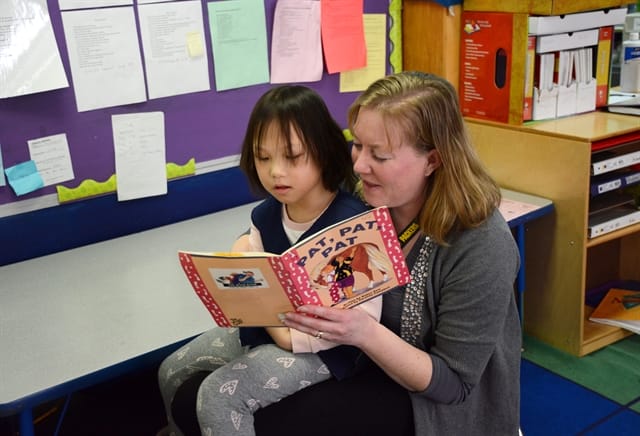 "The training hours are not necessarily conducive to your work hours and especially in special education. It's hard to find someone to help you cover (the hours when you're required to do something other than teach)," Ashton says. "And sometimes it's hard to find training that is relevant, especially to special ed."
A lot of other Wisconsin teachers feel the same way about the federal paperwork requirements and say it's why some teachers are leaving the profession, according to a recent survey by the Badger Institute.
"I wholeheartedly believe that the large amount of paperwork and the other non-teaching parts of education are causing great teachers to leave the profession," a teacher from Prairie Farm School District in northwestern Wisconsin comments in the survey.
The Badger Institute survey was conducted from Nov. 7 through Dec. 8. Surveys were sent by email to 4,318 Wisconsin teachers and other school staff who were reported by the state Department of Public Instruction to work under federally funded programs in public school districts. Only completed surveys from 347 teachers or teaching aides working directly with students and confirmed to be paid at least partially with federal funds were counted in the results.
While the survey is not scientific, it offers a glimpse into how teachers feel that federal involvement in education affects them in their jobs.
Paperwork affects job satisfaction
Half of the teachers responding to the survey say they are "somewhat satisfied" in their jobs, while less than a third say they are "extremely satisfied." About 16 percent say they are dissatisfied.
When asked what would make their job more satisfying, half say "less paperwork and regulations." Only "more money" polled higher. (The survey allowed more than one selection.)
Teachers have an even dimmer view of how their colleagues feel. Almost 64 percent say their co-workers are "somewhat satisfied," and fewer than 10 percent say their colleagues are "extremely satisfied." One-fourth say other teachers are dissatisfied in their jobs.
Easing the paperwork load would help their colleagues, 60 percent of the respondents say. Again, only "more money" (nearly 64 percent) polled higher.
The demand to complete endless reports keeps teachers from spending time with the kids to whom they've devoted their careers, they say. Or they take the paperwork home and work on weekends and holidays, cutting into time with their families.
"I love my job working with special education students," a teacher from St. Croix Falls School District writes in the survey. "But there is so much paperwork it is hard to keep track of everything. I will continue to work on paperwork outside of school so that I can have more time to teach students at school. Students are the priority."
Jill Davis, a special education teacher in the Potosi School District in western Wisconsin, often comes in on weekends to complete paperwork and prepare for the week's lessons so she can work with students undistracted on school days.
"I come in early every day to meet my students as they get off the bus. I feel that's important," Davis says. "My favorite part of my job is being with kids — fully with the kids — and being able to focus on the teaching aspect. Just being present with the kids."
Some teachers feel complying with federal rules is now their primary directive.
"Special education has become more of a focus on completing paperwork for accountability and less about actually teaching the students and meeting their needs," a teacher from Whitehall School District in western Wisconsin comments. "Administrators take the stand that 'paperwork has to be completed, so have your (teaching aides) work with the students, and you do the paperwork.' This is not why I became a teacher. I want to teach."
Unlike teachers, teaching aides need only an associate degree to work with special education students and just a high school diploma to work with other children. They assist the teacher and help with routine classroom duties such as taking attendance, monitoring student behavior, grading tests and helping students who require one-on-one attention. In Wisconsin, aides must be licensed by the state.
Teachers report time constraints
On average, teachers who responded to the survey say they spend almost 52 hours a week on the job, with 27 hours in the classroom with students. They spend the rest of their time doing paperwork (up to 15 hours a week, they estimate). The rest of the time is spent grading and in meetings with other teachers, administrators and parents.
Sheila Noordzy, an early childhood and special education teacher in the Chequamegon School District in Park Falls, works at least 54 hours a week, including each night at home or at school on weekends.
"Last year, I actually spent all but five days from the beginning of school — including weekends and holidays — at school or at home prepping," she says. That often meant her teenage son drove her to school on weekends because they only had one car.
She has no aide to help her with her class of 18, even though one of the children is non-verbal and requires special technological assistance to communicate. Another one of her students has cancer, which requires special cleanliness measures.
"It's a juggling act. You get to the point where you do what you can and not worry about the rest, which is real sad and real hard," she says. "I've been a teacher for 31 years, and each year it gets harder and harder."
More than half of those who completed the survey say they would spend more time in class with students if they were relieved of paperwork duties. They also say doing so would allow them more time to prepare lessons and spend time with their families outside school.
New IEP forms criticized
Special education teachers singled out preparing federally required Individualized Education Programs, or IEPs — personal learning plans for students with disabilities mandated by the 2004 Individuals with Disabilities Education Act, or IDEA — for consuming much of their time.
"My greatest personal waste of time is the new IEP forms," a teacher from the New Holstein School District in Manitowoc County says. "I still have the same great relationships I've always had with my (students') parents. I am still documenting and conscientiously teaching my students the same way, but I am just now being forced to spend hours filling out more forms that do not benefit me or my students."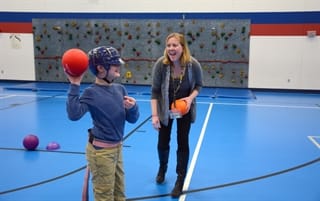 Ashton, the aide in the D.C. Everest district, says an IEP can take her 20 hours or more to complete for each student. "At least that," she says. "Just getting it started can be ridiculous."
"I have high-needs students who need 100 percent of my attention," says Cory Stoutner, a middle- and high-school special education teacher in the Gilmanton School District in Buffalo County. "I see a lot of redundancies (in the IEP), and I'm asked to justify why I am teaching the student who struggles with what two plus two is. The parents know this, and everyone knows this, but I have to explain it and justify it and prove it with data.
"I'm looking at hours, many hours, of evaluation and mountains of paperwork. It takes away from students. And time away from my own family," Stoutner says.
"Any time there's less paperwork that's good," says Davis in Potosi. "I could sure go with shorter IEPs; there's a lot of redundancy in the IEPs."
Mary Musil, a reading teacher to disadvantaged students in the Waupaca School District, describes herself as "extremely satisfied" with her job.
"But if I would have taken the survey three years ago, I was not extremely satisfied with my job. I was in special ed," she says.
"I love the fact that I can help students that struggle with reading and not have all the paperwork that went along with special ed. I love working with the students.
"I used to have to stay late to 6 or 7 p.m. or come in on weekends to complete the appropriate paperwork needed for each student. This left minimal time for family or outside of work activities," she says. "My energy was consumed by the paperwork and all the rules that needed to be focused on.
"Let me teach. Not waste my time on killing trees."
Dan Benson is editor of the Badger Institute's Project for 21st Century Federalism, and Julie Grace is an intern at the institute.
► Read the survey here.
► Educators decry feds' heavy-handed approach toward local schools