Washington's grip on state schools continues to grow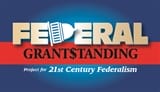 Nearly half of Wisconsin Department of Public Instruction employees owe their livelihood to the federal government as they execute some 59 federal education-related programs.
Outside of the University of Wisconsin System and the Wisconsin Department of Health Services, which administers Medicaid, DPI receives more federal dollars than any other area in state government.
These facts raise questions about the amount of time and money spent on administration and bureaucracy rather than bettering the lives and minds of Wisconsin's children, as well as the extent to which local school districts must follow the dictates of Washington, D.C., bureaucrats and their counterparts in Madison rather than the wishes of parents, teachers and local educators.
New data unearthed by the Wisconsin Policy Research Institute also gives Wisconsinites the opportunity to consider — with the dawn of the recent Every Student Succeeds Act (ESSA) — whether DPI can and should restructure itself to direct more resources and decision-making ability to teachers and local school boards.
Currently, 302 DPI employees, measured as full-time equivalents, out of 634 are paid fully by the federal government — a dramatic increase over years past.
A look back over the past two decades at the department shows that, while DPI has remained approximately the same size (total employment is actually down 4 percent since 1995), federal influence has grown swiftly and steadily.
In 1995, 185 DPI employees were paid by the federal government — 28 percent of the total. Today, the 302 workers in DPI essentially on the federal payroll amount to nearly 48 percent of the total.
The bureaucracy alone that is needed to keep track of all of this is immense and complicated. Some DPI workers were paid from as many as seven separate federal funding sources, according to 2014-'15 records reviewed by WPRI.
State government as a whole
DPI is far from the only area of state government to become increasingly federalized over recent decades, according to both "federal employee" counts in state government and the amount of federal money flowing into Madison.
Twenty years ago, there were 4,382 full-time equivalent employees in state government (not counting the UW System) paid with federal dollars, according to budget documents reviewed by WPRI. Today, there are 4,987 — an increase of 14 percent that represents more than 600 positions and tens of millions of dollars of additional, annual spending.
The federalization of Madison is, perhaps, not surprising in some areas like the UW System — which publicly boasts of trying to maximize federal grants for research — or in the Department of Health Services. The rise in Medicaid costs is a well-known phenomenon. But given Wisconsinites' preference for local government and schools, they may be surprised at the extent of federal influence in the education arena.
Research shows that voters generally have more faith in local officials to solve problems, including in their schools, than they do in the federal government. In 2015, one survey showed 64 percent of Americans feel "more progress" comes from the local level than at the federal level. A 2014 Gallup Poll reported that 72 percent of Americans trust their local government more than their state government.
Millennials, too, strongly favor community-based local solutions. A National Journal poll found that fewer than a third of millennials favor federal solutions over locally based ones and that they are less trusting of major institutions.
DPI was once much less intertwined with the federal government. Created in 1848 as part of the state constitution, it is a separate agency charged with supervising public education in the state and is headed by an elected superintendent.
Among other responsibilities, the DPI superintendent — currently Tony Evers — sets state education policy, monitors school management and performance, helps develop school curriculum, and oversees the disbursement of federal school aid and the licensing of the state's teachers.
Since the 1995-'97 biennial budget, DPI's total budget increased 87 percent, from $7 billion to more than $13 billion today. Over that same period, the federal contribution to DPI has grown nearly twice as fast, up 176 percent, from nearly $637 million to more than $1.7 billion.
With the federal dollars come a mountain of federal regulations, paperwork and concomitant state spending in the form of matching funds and sometimes so-called maintenance-of-effort costs, which lock in the state and local entities to continue operating programs even after the federal dollars run out.
Among the bureaucratic requirements attached to federal funds, most federally paid state workers and those at local government offices are required to keep time sheets for the federal work they do, often in addition to keeping time records for their local employers.
Those time sheets, whether in Madison or locally, are then reviewed by supervisors and filed away until they are audited, sometimes annually, other times not quite as often.
WPRI, through an open records request, recently obtained and reviewed more than 2,000 pages of time records filed by 298 DPI employees in the 2014-'15 fiscal year. (Records for 2015-'16 were not available due to problems the Legislative Audit Bureau is having gaining access to digital records in the new, and problem-riddled, State Transforming Agency Resources, or STAR, computer network. Those and other records are normally audited in the fall, but the STAR snafu means they won't be accessible until at least mid-February, officials say.)
Those who filed time sheets ranged from high-ranking officials such as Jonas Zuckerman, who oversees the federal Title I program in Wisconsin, to part-time tutors. They were paid through 59 separate federal programs from six federal departments, such as the departments of Education, Agriculture and Health and Human Services. Within those 59 programs, there were 136 separate funding subcategories.
DPI has not yet been able to respond to a WPRI request for job descriptions for each employee, and it is not always possible to deduce just from job titles the multiple roles some employees might perform.
But 45 percent of federally paid DPI staffers appear to have little or no direct impact on educating children. That group of 135 employees included administrators, accountants, attorneys, grants specialists, budget analysts, auditors, operations management, clerical assistants and others. Within DPI alone, there were eight grants accountants and specialists earning a combined $464,736 in 2014-'15, according to state records.
That, of course, does not include anyone processing or tracking federal money or keeping track of grant requirements in either Washington, D.C., or at the local school level throughout Wisconsin. Many districts employ people whose primary job is to manage federal grant dollars and make sure they don't run afoul of federal rules.
The West Allis-West Milwaukee School District, for instance, hired a grants specialist in the fall of 2015, at a salary of $112,000, to manage its grants program after years of miscues had cost the financially beleaguered district hundreds of thousands of dollars in penalties.
Local schools
The burdens of compliance at the local school level go far beyond the need for a local federal grants specialist.
The majority of federal funding is passed through DPI to local school districts. In 2014-'15, more than $829 million was passed on in varying amounts to 427 school districts, from $43,887 to Dover #1 School District in Kansasville to $195 million to Milwaukee Public Schools, according to DPI records.
The largest amount of money goes for Title I programs, meant to help low-income and disadvantaged students and which accounts for about 10 percent of all school spending. Other federal money supports efforts to assist special education, transportation, teacher training, free and reduced-price school lunches and physical education, among other programs.
The bureaucratic burden also is passed down the chain to even the smallest school districts with one- or two-person business offices, as well as to larger districts, which often employ a corps of accountants and grants specialists assigned to manage the flow of federal funds.
Each district is required to perform at least one annual audit, hiring an independent auditor at district expense, for the state. The 294 districts that each receives more than $750,000 annually in federal funds also must prepare an audit for the feds, also at district expense, that tracks the flow of federal money. The cost per audit generally ranges from $1,500 for smaller districts to $20,000 or more for larger ones.
"It's not a lot (of money), but when you're a small district, even $1,500 can pay for four or five Chromebooks," tablet-sized computers that students use for class work, said Karie Bourke, business services agent with the Walworth Joint School District #1. Her district is exempt from the federal audit because it receives less than $750,000 annually in federal funds.
The exact cost of audits to local school districts statewide is unknown, but it's safe to say the cumulative cost is in the millions of dollars. And if an audit finds that paperwork wasn't done correctly, the costs to districts can rise.
In the Cedarburg School District in Ozaukee County, for instance, an auditor sampled 2014-'15 records for 40 children with a variety of disabilities whose bus trips were paid for by Medicaid. The audit reported two students whose parents, for privacy reasons, did not give their consent for the district to bill Medicaid. Failing to check that box cost the district $17,266 in local tax dollars.
The bureaucratic burden is "pretty hefty. A lot of district officials wonder if the juice is worth the squeeze," said Cedarburg Director of Pupil Services Ted Noll.
For instance, said Bourke, in Walworth, grants that support professional development for teachers require recording the teacher's training or educational activity, details on the substitute filling in while the teacher is training and a record of where the substitute worked and for how long.
"By the time you print off all the material, you begin to wonder what we're getting back," said Bourke, who works alone in the district business office overseeing the K-8 district's finances. The district spent $507,000 in federal grants in 2015.
The growing influx and influence of federal dollars over state government, especially education, has produced a mountain of federally required reports, audits, time sheets and other paperwork that few people ever see. And there seems to be little interest in measuring outcomes of that spending.
As an example, a Jan. 19 Washington Post article cited a recent federal study that the Obama administration spent $7 billion on the nation's schools through the School Improvement Grants program, but with no discernible effect. Some of that money was awarded through the American Recovery and Reinvestment Act of 2009 and reached DPI, it appears.
Asked for comment, DPI spokesman Tom McCarthy responded in an email to WPRI's findings:
"There has been an increase in federal dollars and positions to oversee their expenditure over the past 20 years. The department's general purpose revenue-backed positions were reduced over the same time period by a similar amount. We remain steadfastly accountable to the taxpayers and laws of Wisconsin.
"The federal government, in both Republican and Democratic hands, has asked states that accept funding to implement programs in accordance with the laws passed by Congress. Many of the programs we oversee at DPI give latitude to Wisconsin to customize its approach, allowing local school boards and the department to make sure those dollars are positively impacting students. If Congress changed the law to allow block grants for education programs, there may be an option to reduce some of the documentation that is required now. That being said, there is an inherent interest in making sure that taxpayers are protected and that funds are spent serving students, and state laws also include substantial reporting requirements.
"Policy-makers at all levels work to balance the reporting necessary for accountability with directly serving students. At the end of the day, we work to ensure our systems prioritize student learning."
If current policies and trends continue, the majority of employees at DPI could soon be working for the federal government. Education reformers maintain hope that ESSA, signed into law by President Barack Obama in December 2015 to replace the No Child Left Behind Act and scheduled to take effect this fall, will return some control to the states, as intended by the law's authors in Congress. But they charge Department of Education overreach has diluted those efforts.
In addition to questions about how much latitude the state now has over education policy issues, the related question of how DPI is structured and intermingled with the federal bureaucracy should be freshly examined. Ultimately, Wisconsin must take advantage of any new opportunity to redirect its focus to actually serving and educating children.
Dan Benson is editor of WPRI's Project for 21st Century Federalism, of which "Federal Grant$tanding" is a part. Dave Daley is the project's reporter.
| | | |
| --- | --- | --- |
| Agency | Total biennial budget | Amount paid by feds |
| Health Services | $22,904,151,300 | $11,664,507,100 |
| UW System | $11,878,807,900 | $3,628,250,400 |
| Public Instruction | $13,312,286,600 | $1,755,269,400 |
| Transportation | $5,673,335,500 | $1,655,002,300 |
| Children and Families | $2,496,486,500 | $1,383,834,500 |
| Workforce Development | $722,175,600 | $421,599,000 |
| Administration | $2,285,090,500 | $281,489,100 |
| Natural Resources | $1,115,394,000 | $162,155,700 |
| | | | |
| --- | --- | --- | --- |
| Agency | Total FTEs | FTEs paidby feds | % federal employees |
| Workforce Development | 1,618.55 | 1,164.13 | 0.72 |
| Public Instruction | 634.05 | 301.89 | 0.476 |
| Children and Families | 797.01 | 374.27 | 0.47 |
| Transportation | 3,494.54 | 824.87 | 0.236 |
| Health Services | 6,104.55 | 1,208.31 | 0.198 |
| Natural Resources | 2,549.10 | 479.84 | 0.188 |
| UW System | 35,059.51 | 5,583.63 | 0.16 |
| Agriculture | 644.79 | 84.77 | 0.13 |
| Administration | 1,022.38 | 60.75 | 0.059 |
| Justice | 674.74 | 34.18 | 0.05 |
►WPRI press release on this story.
►Transcript of WPRI presentation before Assembly committee.