Lots of motivation this time around for compromise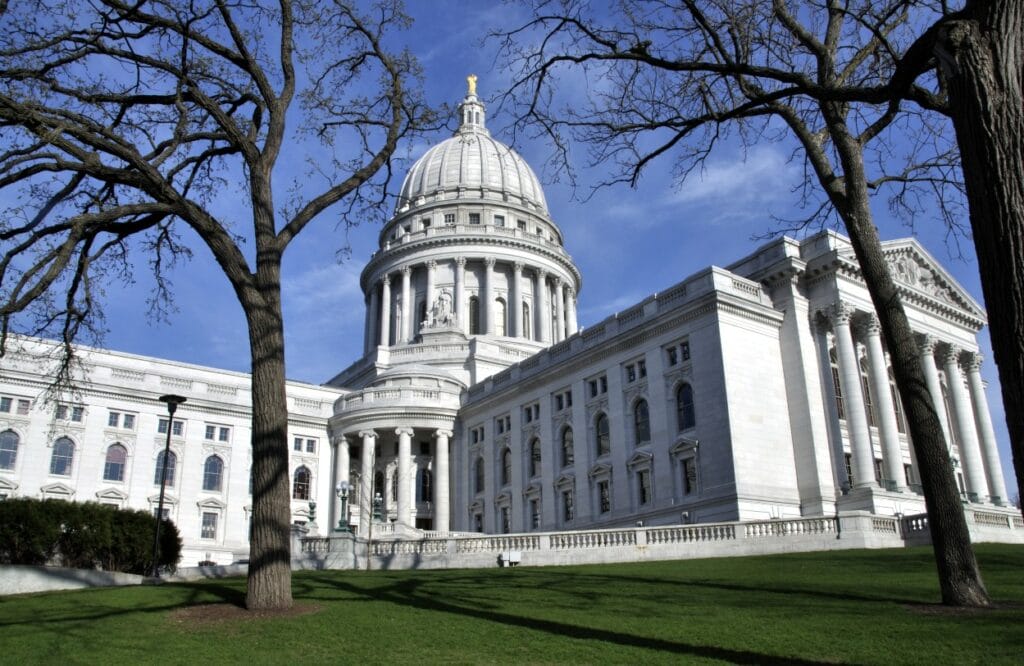 Robin Vos, fresh off a victory that seals his role as Speaker of the Assembly and now coming on 30 years in local and state politics, threw out a couple olive branches at Gov. Tony Evers Thursday on both talk radio and in a conversation with me.
"I would say, look, I was excited to swing for the fences when we thought we'd have a Gov. Michels or a Gov. Kleefisch, but now that we have Governor Evers there is nothing wrong with a single or a double," he told me Thursday evening, signaling the potential for compromise on things like charter and choice schools and tax policy, among many other things.
The cynics might say such words are just the typical post-election niceties that invariably morph into barbs and stiff-arms in the Capitol hallways. There are a number of reasons the cynics are likely wrong this time around.
This state will have a projected budget surplus of over $5 billion at the start of the next two-year budget next summer. Neither side can return that money to taxpayers or spend a chunk of it on, say, education without the say-so of the other.
"I would say you can find some middle ground. I want to have universal school choice, a massive expansion of options for parents. Tony Evers wants more money for public schools. Well, we probably can find a way to say we'll give more money to all schools, including an increase in the opportunity for more school choice in the state. That's a win for everybody, and it's certainly not something that we should be embarrassed by because we were able to get – hopefully – a school choice expansion," Vos also told radio host Mark Belling.
"I would say the same thing for some kind of tax reform. I want to have a flatter tax so that we have fewer people leaving Wisconsin to go to a warmer climate because of a lower tax burden. That should be something that everybody wants because the more people we keep here, the more successful our state is."
There are things the Democrats urgently want too – and not just more funding for public schools.
The City of Milwaukee is about to fall off a fiscal cliff due to dramatically rising pension obligations that are now up to around $100 million annually. For years, city officials have clamored for a new revenue source – perhaps the ability to claim part of an expanded local sales tax.
As we pointed out in our Mandate for Madison, Wisconsin's sales tax rate is among the lowest in the nation. Our combined state and average local sales tax rate of 5.43% is the fourth-lowest in the country, behind only Wyoming (5.22%), Hawaii (4.44%) and Alaska (1.76%).
Tim Sheehy, head of the Metropolitan Milwaukee Association of Commerce, says access to a sales tax might be one possible tool in the tool kit. Would Republicans find that more palatable if Democrats agreed to flatter income taxes that are generally much more destructive to growth? Hard to know, but it's an example of the sort of horse-trading that could play out in the months to come.
Many of our kids, particularly in Milwaukee, can't read or write, and Tony Evers – who spent most of his life in education – has to be bothered by that. For the past two decades, at least 21% of Wisconsin eighth graders have been below "basic" in math in this state. That means at least one-fifth of children on the cusp of high school don't have even partial mastery of basic concepts, as my colleague Patrick McIlheran has pointed out. They're unable to solve word problems involving integers or fractions or to "determine measurements, including length, area, and volume." This year, 30% of eighth graders in Wisconsin couldn't do that. And in Milwaukee Public Schools, 68% couldn't. A big chunk of a whole generation will never prosper, maybe never even be able to hold a job. While the Legislature is unlikely to write a large, single check to public schools, additional funding would likely be targeted at areas like reading and special education.
The time could indeed be ripe for some sort of grand bargain on education that increases funding for public schools but also closes the funding gap with choice schools – and that's not just wishful thinking.
Sheehy says the governor "has acknowledged the gap in Milwaukee in particular between half the kids in MPS (who get more funding) and half outside (it). He agreed that something needs to be done." 
A chunk of the Democratic base has embraced school choice in ways they never have previously – a fact that can't be lost on Gov. Evers, a man who has proved himself a better politician than many expected four years ago.
As Corey DeAngelis, a senior fellow at the American Federation for Children, pointed out in The Wall Street Journal this morning, "there may not have been a red wave or a blue wave but there was a nationwide school-choice wave."
Election results in Florida at both the local and state level prove it – as did victories by staunch pro-school choice candidates in Iowa, New Hampshire, Oklahoma, Tennessee and Texas. This isn't just a good political move for Republicans. Democratic Illinois Gov. J.B. Pritzker, DeAngelis reminds us, did an about-face and endorsed private-school choice two months before the election.
If you want the perspective of parents who value choice and charter – most of whom care about their kids a lot more than blind allegiance to any political party – please check out some of our recent stories and videos.
We're already off to a better start than four years ago.
Here's the lede that was on a Journal Sentinel story four years ago right after Evers won:
"Less than 24 hours after Tony Evers was elected governor, the Republican leader of the state Assembly threatened to take power away from him even before he is sworn in."
The so-called lame-duck session – whether it actually significantly eroded gubernatorial powers or not – became a very divisive, national issue that arguably set the tone for years to come.
"(Evers) has extended an olive branch within a day of victory, and it seemed that Speaker Vos and Senator Fitzgerald snapped that branch in two within a couple of hours," former state Senator Jennifer Shilling said at the time.
Republicans were coming off a long period of unified government at the time. Other than a brief period in 2012, they'd had complete control of state government since Scott Walker started his first term in 2011. There may have been a hope they could ride Evers out.
"The consensus was that he was going to be a fairly weak governor," said outgoing Republican state Rep. Jeremy Thiesfeldt, "and we were not going to give him a lot of victories."
Thiesfeldt, who is returning to teaching, suggests things are different now.
"If I were coming back for a new term, I would be upbeat," he said. "The people reaffirmed they wanted divided government and want us to compromise and unless it's a moral stance – and some things are for me – I am going to fulfill the people's wishes."
Fitzgerald left for Congress two years ago and has been replaced as Senate Majority Leader by Devin LeMahieu. I left a message for him but did not hear back immediately.
As for the governor, his communications director, Britt Cudaback, responded to a request for an interview with a statement:
"Gov. Evers looks forward to continuing to work to restore reproductive freedom while finding common ground to help working families facing rising costs, fix our roads and expand high-speed internet, keep our communities safe, and increase investments in our public schools, among other critical issues, that we know Wisconsinites overwhelmingly support."
We have real problems in this state. A declining, diminishing workforce, a generation of kids in danger of falling off the grid because of terrible schools and the pandemic, rampant crime in Milwaukee, ever-rising inflation, unsustainable gas taxes, healthcare issues and overregulation – to name a few.
Politicians on both sides once resigned to engaging in gridlock for four years of their lives might well not be willing to sacrifice a more substantial legacy – or some real progress for the people of this state – for another four.
You'd hope.
Mike Nichols is the president of the Badger Institute. Permission to reprint is granted as long as the author and Badger Institute are properly cited.