The 2023-25 state biennial budget signed by Gov. Tony Evers on Wednesday included measures designed to address gaps in oral care access in Wisconsin, which has among the worst records for disadvantaged and underserved populations in the country, according to Badger Institute research.
A bipartisan measure to allow dental therapy in Wisconsin was not included in the budget, however. A bill that would allow the mid-level providers to perform preventive and restorative procedures is expected to be introduced in the fall.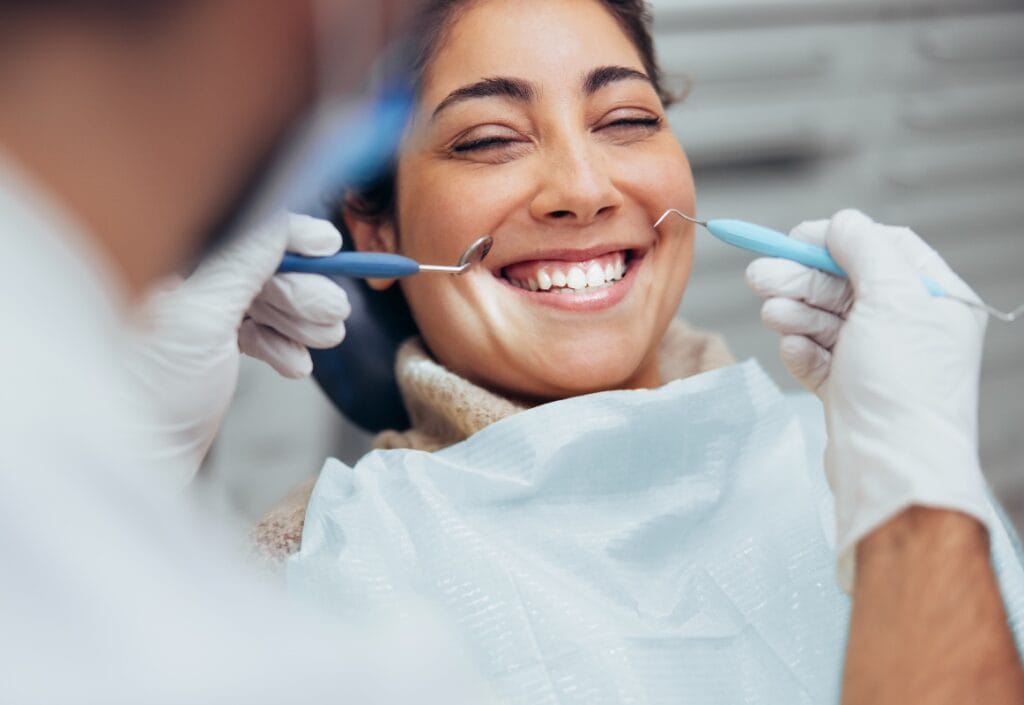 Sen. Mary Felzkowski (R-Irma), who authored dental therapy bills in previous legislative sessions, says she will do so again when the Legislature reconvenes in September. It will be a standalone bill that will go through the public hearing process and allow legislators to receive feedback from constituents and stakeholders, she said.
"A staggering 64 of the 72 counties in Wisconsin face dental access shortages," said Felzkowski, a member of the Senate Committee on Health. She added that more than 1 million Wisconsinites who depend on Medicaid for dental benefits face additional barriers to oral care access. 
Nearly two-thirds of Wisconsin dentists, around 62%, do not accept Medicaid or Children's Health Insurance Program (CHIP) patients as of 2019.
"Adding a dental therapist to the dental team can help dental practices see more Medicaid patients, and more patients overall," she said. "Dentists in other states who have embraced the concept and employed dental therapists report increased dental team productivity, increased profits, personnel cost savings and improved patient satisfaction."
Neighboring Minnesota and Michigan are among eight states that have authorized dental therapist programs statewide.
In his budget statement, Evers touted a handful of measures that would strengthen "the state's health care workforce pipeline in the areas of dentistry and oral hygiene" and "improve access to dental care for our kids." He cited four funding streams that will:
Provide $10.7 million to assist with the cost of construction and equipment upgrades for the Marquette University School of Dentistry.
Provide $5 million to establish a general dentistry residency program for the Marquette Dental School.
Provide nearly $4.8 million to assist with the expansion costs of the Children's Hospital Dental Center.
Provide $20 million for grants to technical colleges to expand and enhance dentistry and oral care offerings.
Wisconsin has the lowest rate of dental care use among all states for the more than 550,000 children who receive dental benefits through Medicaid. Roughly 64% of those children — more than 345,000 — received no dental care, according to data from the U.S. Department of Health and Human Services.
As of 2021, more than 1.22 million Wisconsinites lived in oral "health professional shortage areas" where dentists are able to meet the needs of only 36% of the population. An additional 206 dentists would be needed to eliminate these shortage areas.
The Badger Institute has long advocated dental therapy as a simple, free-market solution that would address these gaps.
Felzkowski said she was grateful for the Institute's "tenacious advocacy" on the issue of dental therapy and that its research and reporting are "a wonderful resource for the recruitment of new members to the dental therapy coalition."
Michael Jahr is a Milwaukee-area freelance communications consultant with more than 30 years of journalism and public policy experience.