Evers' school funding partial veto may well hold up in court
I see that Greenland sharks can live 400 years — almost as long as Tony Evers' spending plan for public schools.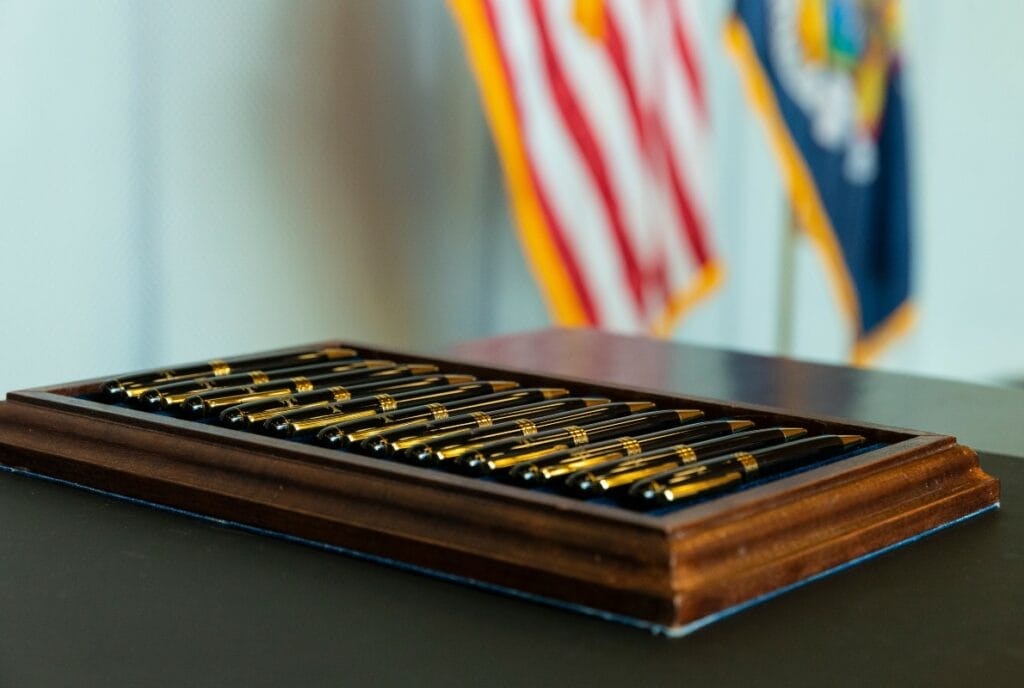 Really. On both scores.
It's hard not to laugh a little about the absurd state of our democracy and Wisconsin's odd partial veto — though there are serious constitutional issues, and tax dollars, at stake.
Our governor, you likely have heard by now, is the talk of the nation for using his unique veto power to essentially try to lock in tax increases and big spending until sometime close to Armageddon. I don't know if it's the end of the world, exactly, given the fact there will be other governors down the road who will probably want to reverse course.
Plus, by the time his gambit to increase the per-pupil revenue cap each year by another $325 would play out fully in 2425, the impact will be practically meaningless due to inflation — if we even still have traditional schools by then.
Still, there could be a real impact over the next decade, and this should be the end of something — Wisconsin's goofy gubernatorial partial veto. We need a constitutional amendment — an explicit one this time — to kill this thing once and for all.
Wisconsin has had some version of America's craziest veto authority since 1930, when voters amended the constitution to give governors the power to veto budget bills "in whole or in part." For 40 years after that, according to a Legislative Reference Bureau paper, the veto was rarely used. Then, in 1969, Gov. Warren Knowles issued 27 partial vetoes and set off decades of veto chicanery never intended or foreseen back in 1930.
Tommy Thompson was the king. In 1991, he issued 457 partial vetoes. But every governor since and a couple before have used it frequently as well:
Gov. Patrick Lucey was the first to remove a single digit. In the 1973 biennial budget bill, he reduced a $25 million highway bonding authorization to $5 million by simply striking a "2." He also struck the word "not" from a sentence and changed the floor on tourism spending to a cap — "the first time a Wisconsin governor used the partial veto to expressly reverse the intent of the Legislature," according to the LRB paper.
In 1983, Gov. Tony Earl turned a paragraph of five sentences with 121 words into one sentence with 22 words — thereby taking away Public Service Commission oversight of some waste disposal issues and prompting critics to label it the "Vanna White Veto."
In 2005, Gov. Jim Doyle pieced together 20 words from a 752-word passage to create a new sentence that essentially transferred $427 million from the transportation fund to schools — a creative use of the so-called "Frankenstein Veto."
I'm not sure what we should call Evers' manipulations. This last one is a monster of a different sort. Maybe the Vampire Veto — because if Evers gets his way it will live virtually forever. The Forever Veto doesn't have the same ring to it — although it does have the virtue of being one letter away from the ForEvers Veto.
The veto doesn't actually impact the budget Evers just signed. He struck a hyphen and two numbers from a passage that increased per-pupil revenue limits each of the next two years by $325. The change makes the increase run until 2425, but the tactic won't have an impact until the next budget. Unless the courts shoot him down.
It's unclear whether that will happen. The case law on veto authority is all over the place, and former Justice Dan Kelly, who was on the court the last time a partial veto was challenged, says the Evers veto extending school funding policy out 400 years will "probably not be struck down by this court" given the opinions last time around in Bartlett v. Evers.
But there is a tried-and-true remedy — the constitutional amendment.
Thompson's aggressive use of the Vanna White Veto prompted the 1987 and 1989 legislatures to propose a constitutional amendment stating the governor may not create a new word by striking out individual letters and stringing together other letters. In 1990, voters approved the amendment by a 2-1 margin.
In response to Doyle's creativity, the 2005 and 2007 legislatures proposed amending the constitution to ban the Frankenstein Veto, i.e., to prohibit governors from creating "a new sentence by combining parts of two or more sentences." Over 70% of voters approved that amendment in 2008.
The way it stands now, governors can still veto some parts of a sentence but cannot link words or numbers across different sentences.
But given the history, Kelly notes, if we want to eliminate the partial veto as it is now used, an explicit constitutional amendment is "absolutely necessary."
Legislators should start the process as soon as possible because, sharks and game show hosts and monsters aside, the partial veto makes a mockery of the legislative process, and of our state.
Mike Nichols is the President of the Badger Institute. Permission to reprint is granted as long as the author and Badger Institute are properly cited.