Funding regulations hamper districts and don't improve education, local officials say in survey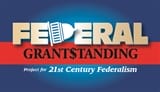 The paper chase of federal funding for schools has gotten worse in recent years, often outweighing the benefit, local school officials in Wisconsin tell the Badger Institute.
"What I've noticed is that in the last half-dozen years, the amount of federal regulations is over-burdensome," says Steve Mann, business manager of the Cumberland School District in Barron County. "The toughest part is that when you turn over people, there's a learning curve to deal with federal programs; it seems ongoing."
He places some of the blame on the American Recovery and Reinvestment Act of 2009, or ARRA, commonly known as President Barack Obama's economic stimulus.
"Spend money as fast as you can" was the message school officials heard, Mann says. "But then they required rules and guidelines. So by the time the program ended, there were more rules and guidelines in place where they first said to just spend that money."
Mann's comments, and those of other educators from around the state, follow a survey by the Badger Institute of Wisconsin public school officials asking them what they think of federal involvement in local education. (See the complete survey here.)
Federal rules criticized
Many say the rules that accompany federal funding are nonsensical.
For instance, Drew Niehans, business manager of the Weyauwega-Fremont School District in Waupaca County, says special education students are not allowed to ride buses with non-special ed students because federal funds pay for their transportation.
"This not only limits our routes but will also not always be in the best interest of the (special education) student as it will isolate them," Niehans says.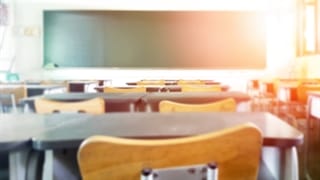 Giving more control to local educators and parents would help schools operate more efficiently and effectively, they say.
"Leaving major decisions up to local school boards who know and understand their communities and the needs of the community is the most important ingredient in allowing schools to function efficiently and effectively," says one school board member, who did not grant permission in the survey to use her name.
"We need the freedom to address our local needs in the way our communities desire rather than fulfilling regulations and requirements that often are designed for heavily populated areas with vastly different demographics," says another school board member.
"TRUST the local school boards to make appropriate decisions for their communities! We are the ones in direct contact, living in community with our teachers, students and their parents. We are the ones available and accountable for the results of our policies," writes another school board member in an email.
Key findings of the Badger Institute survey include:
83 percent of officials say there likely would be more innovation in schools if local officials had more discretion over spending, with 50 percent saying it would be "much more" likely.
81 percent say accountability would stay the same or improve if local officials had more discretion over how federal dollars are spent in local schools.
60 percent say federal regulations "harmfully distort" decision-making by local school officials.
60 percent say federal paperwork hinders teachers and staff from working with students.
55 percent say federal involvement in local schools should be reduced, and 10 percent say the federal role in education should be eliminated altogether.
56 officials say their district was forced to hire additional staff to keep up with the administration of federal grants, while another 85 say they would add staff if they could afford to do so. Others whose current staffs handle the work often are forced to put in overtime to deal with it.
Reaction to survey results
State Rep. Dale Kooyenga (R-Brookfield) says he is somewhat surprised by the survey results.
"I'm surprised it wasn't 100 percent" dissatisfaction with federal involvement in education, Kooyenga says. "At least anecdotally, every superintendent I talk to feels this way. They are all amazed at the strings attached to (federal) money. It forces schools to focus on the kinds of things that large law firms do. It's amazing how much money goes into operating the educational industrial complex," he says.
Brandon Wright, editorial director of the Thomas B. Fordham Institute in Washington, D.C., and co-author of "Failing our Brightest Kids: The Global Challenge of Educating High-Ability Students," says local educators generally are negative toward federal involvement in schools.
"I'm not surprised by the results. Similar forces and decades of disappointing outcomes helped paved the way for the Every Student Succeeds Act to rightly transfer power back to state and school districts, compared to its predecessor, No Child Left Behind," Wright writes in an email. "And I view the results with optimism, given how most states stepped up on accountability under ESSA. It's good news for students, and it's good news for federalism."
In follow-up conversations, administrators also revealed that savings they could have realized through Wisconsin's Act 10 — hundreds of thousands of dollars in some districts — were lost because of federal regulations that require local spending on programs like special education that are partially funded with federal dollars be maintained at the same level from year to year or face federal funding cuts.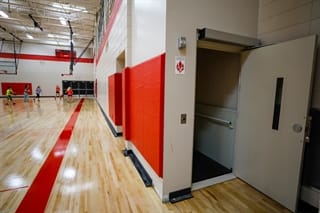 In Oostburg in Sheboygan County, the district spent $60,000 it saved through Act 10 on an elevator it didn't need just to satisfy federal spending requirements.
The Spooner Area School District in Washburn County saved about $160,000 in its special education spending ($700,000 overall) by changing its health insurer and salary reductions due to retirements. But even though services weren't reduced, the district's federal funding was cut by $30,000 the next year.
Maintenance of effort
Many officials complain of maintenance of effort requirements, like those that negated savings from Act 10, the 2011 law that curtailed collective bargaining for most public employees.
"To meet our maintenance of effort requirements for special education funding through grants," says Niehans, "we need to maintain or increase the local dollars spent in this area. While this is a good goal, there are times that we are being forced to look at decreasing our teaching staff in regular education classrooms because we cannot reduce any expenditures in special education. With overall education budgets going on a downward trend, this is part of my budget that has been increasing, and the public does not understand why."
Congressman Glenn Grothman (R-Wis.) agrees, saying increased federal involvement in local education wastes time and money.
"We're wasting money on maintenance of effort and limiting the ability (of schools) to do what you want with regard to special education," he says. "Or just paperwork involved. I think we'd be better off with less federal money sent to schools and less mandates that follow. I think the vast majority of school officials would agree with that. Hopefully, (U.S. Education Secretary) Betsy DeVos is getting input from schools on changing that."
Grothman says a block grant approach, with fewer strings attached, would be a better approach for the federal government to help fund schools. He says legislation has been proposed in Washington to that end.
"But nobody believes it's going to pass. (Because) a lot of people are in an election year and are afraid of being perceived as being anti-education, whereas I think it's pro-education. And there are a lot of legislators in both houses who think the federal government knows best how to run local schools," Grothman says. "When I was a state legislator, I used to have meetings every two weeks with local school superintendents. I never heard anything good about federal involvement" in education.
Innovation thwarted
Educators also complained in the survey that they are not allowed to institute innovations that would better meet the needs of students.
Susan Jarvis, business manager of the Salem School District in Kenosha County, says regulations make it tougher to develop individualized lesson plans for children.
"When legislators get involved in making the decisions of what an educator can and cannot do for the students, it limits the educational plan and therefore limits the outcome," Jarvis says. "Unless a district has a lot of funds to go around — and I am not aware of too many small public schools that have those types of funds — you have to adhere to the federal restrictions. This results in students not getting the plan with the best possible results.
"There is no room for thinking outside of the box. We would like some autonomy to determine the best way to educate our students according to their needs and their individual personalities so they can receive the best possible education."
Matt Spets, assistant superintendent for the Howard-Suamico School District in Brown County, agrees.
"I can guarantee that if restrictions were shifted, we would be much more innovative and be able to have those discussions," Spets says.
Many officials in smaller, rural districts complain that federal funding rules are geared toward larger districts with more staff to call on.
"The size of a district matters in regard to implementing federal funds — larger districts have more resources to do it more efficiently," one school board member says.
"The compliance issue is important, but the paperwork and follow-up is tedious, and in a small district, we don't have the personnel to do the work," one superintendent says.
"Accountability is essential when spending taxpayer funds, but limited small school staffs are drowning in regulation," a business manager says.
"More direct funding with limited regulation will spur much more innovation and be much more helpful than any harm caused by the small minority of districts that will try to exploit it," a school board member comments in the survey.
Dan Benson is editor of the Badger Institute's Project for 21st Century Federalism. Julie Grace, a graduate student studying communications at Marquette University, is an intern at the institute.
► Read the entire survey here.
About the survey
The survey by the Badger Institute (formerly the Wisconsin Policy Research Institute) was conducted in July and August. Surveys were sent to 2,460 local school superintendents, school board members and business managers in all 424 Wisconsin public school districts to get their opinions on federal funding of local schools.
• Of 382 superintendents contacted, 119 (31.15 percent) completed the survey.
• Of 1,862 school board members, 258 (13.86 percent) completed the survey.
• Of 216 business managers, 74 (34.26 percent) completed the survey.
All told, 451 out of 2,460 officials responded to the survey, an 18.33 percent response rate.
Who completed the survey?
Respondents were asked to indicate whether their district was rural, suburban or urban.
| | | | | |
| --- | --- | --- | --- | --- |
| Answer choices | Superintendents | School board | Business managers | Aggregate/% |
| Rural | 99 | 205 | 47 | 351/87.8 |
| Suburban | 14 | 36 | 19 | 69/15.3 |
| Urban | 6 | 12 | 8 | 26/5.76 |
| Don't know | 0 | 5 | 0 | 5/1.1 |
| Total | 119 | 258 | 74 | 451 |
They were also asked the size of their school population.
| | | | | |
| --- | --- | --- | --- | --- |
| Answer choices | Superintendents | School board | Business managers | Aggregate/% |
| Fewer than 500 | 40 | 70 | 8 | 118/26.14 |
| 501 – 1,000 | 33 | 65 | 22 | 120/26.61 |
| 1,001 – 2,000 | 31 | 59 | 23 | 113/25.05 |
| 2,001 – 3,000 | 6 | 23 | 5 | 34/7.54 |
| More than 3,000 | 9 | 36 | 16 | 61/13.52 |
| Don't know | 0 | 5 | 0 | 5/1.1 |
| Total | 119 | 258 | 74 | 451 |
The breakdown of officials by the enrollment of their districts mirrors the percentages of district enrollment in the state.
Percentage of districts by enrollment
Fewer than 500
29.55%
501 – 1,000
25.78%
1,001 – 2,000
21.11%
2,001 – 3,000
6.89%
More than 3,000
16.22%
Source: Department of Public Instruction