MPS' Parental Enticement Program Spent Freely, Widely
But, oh, the questionable expenditures. Now some are banned.
An Investigative Report By Mike Nichols
Tax dollars intended to help parents improve their children's academic achievement have for years routinely been spent by Milwaukee public schools on everything from roller skating to bowling to water-park field trips, an investigation by Wisconsin Interest has found.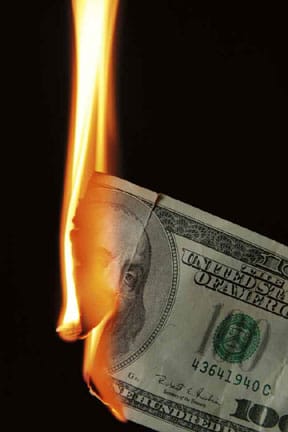 Thousands of dollars were also spent on fast food, DJs, prizes, gift certificates and other goodies and giveaways. One school spent $556 in parental-involvement money to buy 250 pumpkins. Another spent $686 for a Milwaukee Bucks "Family Night."
Even when a clear academic purpose is evident, there are often questions about excess. Two schools, according to invoice descriptions, spent more than $17,000 to rent hotel and banquet-hall space for student recognition ceremonies.
Research, as well as common sense, has long shown that having engaged and informed parents is one of the most important ways to increase a child's success in school – and in life. Recognizing that, the federal government has funneled "parental involvement" tax dollars to many school districts across the country.
This year alone, schools run by MPS will receive $38.2 million from the federal government's Title I program. Like other large districts, MPS must set aside at least 1% for parental-involvement initiatives. The district goes further and sets aside 2% – which would amount to about $764,000 in the 2008-2009 school year.
The intent is clear. By law, all Title I money is supposed to help disadvantaged kids learn more, and parental-involvement dollars are supposed to spur parents to take part in the education of their children.
Instead, money has often been spent on fun, and it's far from clear whether parental-involvement programs are succeeding.
The state Department of Public Instruction evaluates Title I and other, smaller, federally funded parental-involvement programs annually; at the end of the 2007-2008 school year, it gave MPS "incompletes" for both.
Not all of the money, to be sure, is wasted. DPI noted MPS's commitment to parent training, some initiatives to keep parents informed, parent centers and parent "climate surveys," for instance. There is a Parent Congress that meets monthly.
MPS has more than 200 schools, and a review by Wisconsin Interest indicates that many have used the money responsibly, spending it on books and informational mailings, or on family events with a clear academic purpose. It is common, for example, for schools to use parental-involvement money to hold "Family Reading Night" or "Family Math Night" or "Literacy Night."
But many of the activities, courtesy of tax dollars, are focused less on academics than on entertainment.
Wisconsin Interest reviewed scores of MPS educational plans and a portion of a database of more than 400,000 MPS invoice descriptions obtained by a watchdog group, Citizens for Responsible Government. We found instance upon instance of questionable spending of federal tax dollars. For example:
Oliver Wendell Holmes Elementary School spent more than $680 in parental-involvement money – including $550 on tickets and $57 on Bradley Center food – on a Bucks Family Night in the spring of 2008.
Community High School spent $742 last June for a field trip to the AMF Bowlero Lanes bowling alley.
John Burroughs Middle School paid $4,761 to a vendor described as the Funny Business Agency Inc. in November 2007 for "carnival set-up and services."
Cass Street School spent $960 with an outfit called Fun Services in 2007.
H.W. Longfellow Elementary spent $528 on a trip to Mt. Olympus Water & Theme Park in Wisconsin Dells in spring 2007.
More than $470 in Title I funds were used by Dr. George Washington Carver Academy of Mathematics and Science for a 2008 trip to Wisconsin Skate University, a roller skating and fun center that has since changed its name.
The accuracy of the database isn't disputed by Roseann St. Aubin, the MPS director of communications and public affairs.
A Holmes Elementary administrator told her that the Bucks game was a culminating event for the parent/student book club, Honor Roll students and the home reading program.
The Community High School event that 25 or 30 parents attended with their children at AMF Bowlero was an extension of a class that helps parents "build and maintain healthy relationships among family and friends," according to St. Aubin. The bowling alley donated passes, and most of the money was used for food, she said.
The Funny Business Agency vendor was used for a "Parent Involvement Day" that helped prepare children for the start of school, according to St. Aubin. And the Fun Services vendor provided activities for a "Family Fun Night Spring Open House" that also included study tips and information for parents about health and nutrition.
The Carver skating party, meanwhile, was mistakenly funded with Title I money due to a clerical error, St. Aubin said.
It's nearly impossible to determine how much such events focused on learning as opposed to entertainment. Three schools, for instance, appear to have paid $350 or $400 a pop to a company called Movie Licensing Inc., for showing movies. It's unclear what the educational purpose was since school official did not return calls.
Other school officials attempted to put the spending into context.
There's no indication that Fifty-Third Street School used parental-involvement money for movie licensing rights. But the school does have a Family Movie Night that, according to an educational plan, includes dinner and is designed to "promote fun at school and [for parents] with their children."
Principal Bridgette Hood said maybe the goal was "not worded in the best way" but that "we do think it is necessary to bring the parents into the building to build the camaraderie" with the staff and their own kids.
Communication – if not exactly camaraderie – is required by law in troubled districts such as MPS, where administrators are supposed to provide parents with specific information about academic deficiencies and their options to attend other schools.
That hasn't always happened in MPS. In the 2007-2008 school year, DPI found that some principals' letters were incomplete, and some were sent out after the school year had started, meaning parents could not easily transfer their children to a new school.
No one interviewed for this story doubted the wisdom of parental-involvement programs. Experts say that kids with engaged parents are more likely to get better grades, attend school regularly, develop better social skills and move on to college.
Common sense, though, says that there is only so much money to spend – especially given the high cost of hot dogs or nachos at the Bradley Center. And there are questions, too, about whether money is ultimately furthering kids' educations or simply subsidizing a nice community event Ñ albeit one with cool carnival games.
Or pumpkins.
Hartford University School throws an annual "Pumpkin/Math Night" each October, and activities range from estimating the weight of a pumpkin to probability games involving seeds. Such events, school officials believe, foster a sense of community. They also likely foster the appreciation of pumpkin growers since the school spent $556 in parental-involvement money for 250 pumpkins in 2007 alone.
That, granted, is small potatoes, or gourds, especially compared to the amount of parental-involvement money traditionally spent at the end of the school year – when money has to be used or, perhaps, lost.
There have been year-end expenditures on everything from celebrations to barbecues to ceremonies.
John Burroughs Middle School spent more than $12,000 for student recognition events at the Four Points by Sheraton Milwaukee North hotel at the end of the last two school years. Rogers Street Academy, according to an invoice description, paid $6,084 in June 2006 to American Serb Hall for a student award event.
All of this was federal money that was meant to promote schools and teaching and learning, but appears more likely to have promoted eating or socializing or partying.
Anne T. Henderson, a senior consultant with the Annenberg Institute for School Reform's Community Involvement Program, has heard complaints that low-income families "don't care about their kids" or "don't value education." She takes exception.
Parents of all income levels, she told Wisconsin Interest, "desperately want information" about how their kids are being taught. Low-income parents are often at a disadvantage, though. They are less likely to know what good teaching looks like, sometimes feel less comfortable talking to teachers and have less confidence in their ability to help.
Some schools overcome that.
Educators at charter and choice schools recognize that getting parents actively involved in their children's education is central to their mission. They suggest that connecting with parents is more about attitude and school culture than dollars – more about what is asked of parents than what is given to them.
The kids who attend Bruce Guadalupe Community School, a public charter school in Milwaukee, are by no means rich. Over three-quarters qualify for reduced-cost lunches, according to Ricardo Diaz, executive director of the United Community Center, which runs the school. But expectations are high for both students and their parents. Parents are required to donate their time to fundraising, chaperoning or coaching.
"Everybody has to do something," said Diaz. The school, he says, is trying to get away from an "enabler mentality," and parents and kids both respond. About 97% of parents show up at parent-teacher meetings, he says. They do not complain about being too busy to get involved.
Like many other charter and choice schools with lower-income students, Guadalupe does receive some federal parental-involvement money. The money, according to Diaz, is used for things like classes in English as a second language and for a learning center.
Eastbrook Academy, a private school that has a large percentage of students in the Milwaukee Parental Choice Program, also has many low-income students – and extremely involved parents.
"We have parents crawling all over our building most days" offering to help, said Chuck Moore, Eastbrook's head of school. He says that "if you empower parents," they will "get on board and make things happen."
MPS has responded to DPI's concerns, says MPS Title I Coordinator Phyllis Anderson. She said the district has set deadlines for when letters must be sent to parents advising them of academic deficiencies. The district has also improved its documentation process to better gauge how parental-involvement money is spent. Anderson added that MPS is trying to make sure spending is spread out evenly over the school year.
She and other school officials said that the standards for spending are already – or will be – different than they were in the past.
Anderson, called payments to the movie licensing company "questionable," for instance, and said she cannot see that spending being approved again. Field trips, meanwhile, must have a clear educational purpose.
Questions remain, though, about how that is defined. After spending $411 at a Marcus theater, Parkview Elementary educators said it was "an opportunity for ESL students and their parents to strengthen English language skills." An assignment, it was noted, was given afterward.
Asked how it can be known whether such parental-involvement events really improve student achievement, MPS officials did not claim to have a good measuring stick other than frequent parental surveys.
Asked, in the meantime, if spending parental-involvement money on things like Bucks games will still be allowed, Anderson said, "No."
That doesn't mean an end to trips to the Bradley Center. According to St. Aubin, the Holmes principal has said she will use non-Title I funds to continue going to Bucks games – something Holmes has been doing for four years – because she feels it "keeps parents involved in the school and in their children's progress."
Principal Debra Wallace did not return calls, so it is unclear which Bucks game they will attend this year. Or how exactly using federal parental-involvement dollars to watch Dan Gadzuric or Joe Alexander – entertaining as they may be – has helped parents make their kids smarter.
Milwaukee's schools and many of the children in them are struggling. Everyone wants to see that change. What taxpayers throughout the state see instead is often lackadaisical oversight and questionable spending that deepen the wedge between those who run the schools and those who pay for, and worry about, them.
Mike Nichols, whose columns appear in the Milwaukee Journal Sentinel, is a syndicated columnist and author.