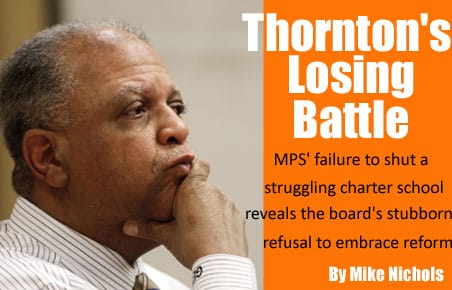 Eight months into Greg Thornton's attempt to bring the systemic change needed to reverse years of decline in the Milwaukee Public Schools, his own fears of being stymied by a micromanaging, fickle school board are coming true.
The new MPS school superintendent was so fearful of second-guessing that his contract assures him "individual board members agree that they will not give direction to the superintendent or any staff member regarding the management of the district or the solution of specific problems."
Thornton stated publicly last July that if he thought he was vulnerable to micromanagement, he wouldn't have even taken the position.
Based on what transpired at a recent board meeting, the man with the toughest job in Milwaukee may well wish he hadn't. On that night in late January, Thornton learned a bitter lesson in how difficult it is to even take a small step, let alone a big one, to pull one of America's lowest-performing school districts up from the bottom of the heap.
MPS has more than 180 schools, and the superintendent wanted to close just one of them — a small MPS charter high school that, according to his data, has been failing badly for more than three years.
The board's decision to rebuff him and give the school yet another chance affects only about 100 students. Just how and why board members did so, however, illustrate why Thornton faces a Herculean struggle to improve the lives of a generation of MPS kids who, far too often, can't even read and write.
Greg Thornton professes to love data. "In God I trust," he is fond of saying. "Everybody else, bring me the data."
The data he presented to the school board during an emergency review of the School for Urban Planning and Architecture's contract in late January depicted exceedingly low levels of student achievement in a school with a myriad of problems.
A relatively small one: Someone affiliated with the school, according to the administration's review, wasted more than $4,300 on leather furniture and a flat-screen TV. Some king-sized problems: Average daily attendance hovers around 70%. Standardized test scores, meanwhile, have been abysmal.
Only 18% of sophomores are proficient in math or English/language arts, according to state tests given during the 2009-2010 school year — well below MPS averages, which are themselves deeply troubling.
"We know we can provide a better option for these young people," Thornton told the school board, "and I am asking the board to approve it."
Forty minutes later, Thornton got both a "no" from a micromanaging, often emotion-driven board that lacks focus, and proof of several other reasons he appears destined to fail. These include: conflicts over the true nature of the district's many charter schools; legitimate questions about the quality of the district's data; and, to top it all off, rumor and gossip that Thornton says are "disruptive" and "take us off mission."
The peek into Thornton's battle comes at a pivotal moment. If MPS doesn't radically change how kids are educated in Milwaukee, a new results-oriented administration in Madison certainly will. Gov. Scott Walker has discussed everything from lifting the caps on voucher schools, to rating both teachers and the schools they work in, to quickly taking action against schools that fail — something the MPS board hasn't always been willing to do.
Reality is that MPS has been shrinking, and struggling, for decades. There were more than 133,000 students in the district in 1970. Today there are about 50,000 fewer. Many schools — traditional and charter alike — have been shut down amid criticisms that the board, in so many ways, simply hasn't acted fast enough.
Between September and December of 2009 alone, Thornton's predecessor, William Andrekopoulos, recommended closing as many as 20 schools, the Milwaukee Journal Sentinel has reported; the board
closed only five.
Thornton has chosen far fewer battles — this school foremost among them. And he did not make the recommendation to shut it down lightly.
After all, the School for Urban Planning and Architecture once held high promise and has its share of fervent supporters.
Opened during the 2007-2008 school year in the old Walker Middle School building at 1712 S. 32nd St., SUPAR, as it's called, touts a focus on urban planning and architecture and a strong link to UW-Milwaukee faculty and mentors.
The student body is small — only 107 at the beginning of this school year — and overwhelmingly African American and Hispanic. The students are almost all from poor families and face struggles outside the school — sometimes, in fact, right outside the school.
Cris Parr, the lead teacher, had to cancel an interview at the last minute because, she explained, one of her students "was just jumped by a group of kids waiting for her outside."
Her colleague Christine Krzyzewski passionately defends the school. A 60% attendance rate is not bad, she suggests (the actual rate is around 70%), when it's for a student who had a 10% attendance rate elsewhere. Moreover, seniors taking the Measures of Academic Performance test last fall, she argues, performed above the national average in reading — even if there were only seven of them.
Thornton is far from the only observer to see trouble at SUPAR. A charter school review team that included MPS board member Tim Petersons also determined that the school, based on its failure to meet educational goals, violated its contract. Nobody on the board disputed that. A majority, however, felt that failure didn't really matter.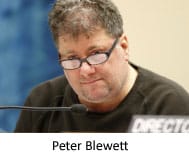 Board member Peter Blewett, who's a lecturer in the UW-Milwaukee English Department, informed Thornton that closing the school "is not about numbers." It is "about people's lives." He wanted to know if Thornton had polled the parents, said he needed to know what the teachers and students were thinking and suggested he didn't believe it was his place to tell people what school they could choose.
Another MPS board member, Larry Miller, questioned whether MPS had given the charter school enough support and seemed to critique the whole notion of an education marketplace — or, perhaps, just the notion of market forces at all.
"We're gonna just fall sway completely to market forces? Market forces haven't done us very good since 2008," he said. "I would contend that market forces have been the biggest problem we have faced in this country, you know maybe outside of war."
Board member Terrence Falk — who, like Miller, is a former MPS teacher — suggested that Thornton's administration and the board itself were partly to blame for SUPAR's shortcomings.
"It is a failure on the part of the school. It is a failure on the part of the administration. It is a failure on the part of the board. It's a failure. We failed on something," he said. "And so I'd like to be in a position where we are not failing, okay?"
Jeff Spence, an MPS board member who helps run the Milwaukee Metropolitan Sewerage District, has a wholly different perspective.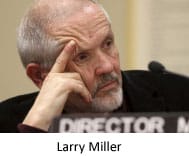 Charter schools, by nature, are supposed to be autonomous, he pointed out. The schools are supposed to have the freedom and flexibility to succeed — or fail.
"It's not really up to us to go into a charter and say, 'Here is the curriculum you should use. Here is how you should do professional development,'" Spence says.
The primary role of MPS, as the entity that sets performance standards in charter school contracts, is enforcing compliance, he points out.
It's no small point. There are more than 200 charter schools in Wisconsin, according to the Wisconsin Department of Public Instruction, including nearly 50 in Milwaukee — the majority chartered through MPS.
Most Wisconsin charter schools, like SUPAR, are "instrumentality" charters with unionized teachers who work for public school districts that are also, when appropriate, supposed to have the fortitude to quickly shut them down if they fail at their contractual mission.
Thornton was clearly irked by the board's muddled view of charters. But he was also plainly frustrated by the board's resistance to using data as a measure of success.
The superintendent noted that SUPAR parents, teachers and students had all been given an opportunity to weigh in. But, he added, "if we're going to reduce ourselves to parental vote and teacher vote, we will never close a school in the Milwaukee Public Schools, and I think that is unfair to the children. I think it is unfair to the city.
"If we're going to govern by votes of individuals and not make the best decisions that I think we've all been entrusted to, then I think we will continue to sit in one of the lowest positions in America with respect to student achievement — and I am concerned about that, totally, totally concerned about that."
Thornton, who did not respond to an interview request, clearly sees himself as a modern manager reliant on data and willing to make some hard, unpopular decisions.
His problems, however, go much deeper than just convincing wayward board members to use data as a measurement tool. One board member, Bruce Thompson, clearly believes in using data. He also believes the administration's data isn't very good.
Like other Wisconsin schools, MPS uses the Wisconsin Knowledge and Concepts Examination to measure student proficiency.
The tests are mandated by law and given to all students in reading and math in grades three through eight and also in 10th grade. They are, however, seen by many as a misleading measure for the simple reason that some students, particularly those with troubled family backgrounds, start with low scores.
That's why MPS also uses value-added analysis to measure the contribution that its elementary and middle schools are making toward student growth.
Deb Lindsey, MPS director of research and evaluation, stresses the importance of differentiating between traditional measurements of student proficiency and value-added analysis.
"They are really two different things," Lindsey says. "You can look at assessment data over time in two different ways. You can look at assessment data in terms of what percent of students are proficient, that are at grade level" and how those numbers compare to other schools and the state's accountability target. "Or, you can look at the value added by a particular school over a period of time."
That second point is critical in accurately revealing performance. Sometimes a suburban school with high scores really hasn't produced much value because the kids started at a high level of achievement, while an urban school with lower scores actually produced more improvement in students who started off with abysmal achievement levels. "Value-added analysis" allows researchers to measure the growth to the school, because it separates out socioeconomic factors.
Unfortunately, MPS — for reasons that predate Thornton — does not perform value-added analysis of high schools like SUPAR. The data regarding SUPAR students, says board member Thompson, simply "was not rich enough."
Spence, while agreeing with Thompson, cites a different bottom line: SUPAR signed a contract regarding academic progress and failed to live up to it. That poor performance just can't be ignored, he insists.
Along with School Board President Michael Bonds, Annie Woodward and Petersons, Spence supported Thornton, voting to close SUPAR at the end of the year and try to give the students better options.
Blewett made a motion to let the school stay open and — supported by Miller, Falk, David Voeltner and Thompson — prevailed. So, despite its failings, SUPAR will remain open until at least spring 2012.
The decision worries Spence, who sees Thornton frustrated by the school board's propensity to micromanage.
"You hire a guy," he says. "You give him a lot of money. Let him go" and do his job. "And then hold him accountable."
Of course, it's hard for the board to hold the new boss accountable for improving the schools when time and again it shows itself more concerned about protecting the status quo.
Mike Nichols is a senior fellow at the Wisconsin Policy Research Institute.