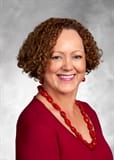 Benita Cotton-Orr is a native of South Africa who immigrated to the United States in 1986 and settled in Georgia. A journalism graduate of Rhodes University in Grahamstown, South Africa, she was an editorial writer and columnist for The Atlanta Journal Editorial Board and an editorial writer for The Atlanta Journal-Constitution Editorial Board, leaving after 14 years to join the Georgia Public Policy Foundation, a sister think tank to the Badger Institute.
She served as Foundation vice president for 19 years, leading the organization's Environmental Initiative, where she offered free-market policy proposals on issues surrounding water, air, land use, energy and transportation, among others. She was also responsible for the Foundation's communications and media relations.
In 2022, Benita left the Foundation and established High Grounds Consulting LLC, which combines her decades of expertise in communications and conservative public policy in a boutique policy and communications consulting service.
A member of the 2007 class of Leadership Georgia, Benita serves on the Political Science Advisory Board at Kennesaw State University, on the Board of Governors of the Georgia Charter Schools Association, on the Board of First Generation Americans Foundation (which focuses on immigrant-corporate relations), and on the U.S. Civil Rights Commission's Advisory Task Force for Georgia. She is a policy advisor for the Heartland Institute, served on the boards of America's Future Foundation Georgia and Common Cause Georgia and was a faculty member of the Leadership Institute of Virginia.
Benita is a respected voice for conservative, principled, policy solutions who has moderated events and addressed civic and leadership groups across Georgia on current issues and free-market solutions. She has been a frequent contributor to newspapers and television and radio programs around the state and spent seven years providing free-market perspectives as a conservative commentator on a weekly Atlanta Radio Korea program.
Cotton-Orr's latest: