Erecting cultural barriers ices out the melting pot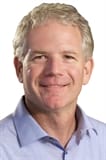 Vexillologists say Madison has quite an excellent flag, and — although I had to look up the meaning of vexillologist — I have to agree.
The flag was designed in 1962 by a couple of kids who wanted something to wave during trips with the Madison Scouts Drum and Bugle Corps. It includes a simple, diagonal swath of white representing the isthmus surrounded by two swaths of blue. In the center is a black cross representing the city's four lakes and the Capitol, a symbol of what used to matter most to Madisonians: big government.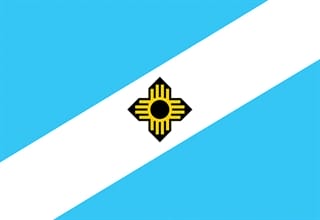 Today, there's a new priority on the left: making sure no one in America can claim they have anything meaningful in common with anyone else who doesn't look exactly like them.
This became clear shortly after Alder Arvina Martin was elected in April. In Madison, unlike the rest of the world, an alder is not a tree or a shrub. An alder in Madison is what other communities call an alderman or an alderwoman.
Anyway, not long after being elected, Martin suggested that Madison's 55-year-old flag needs to be redesigned because of concerns over "cultural appropriation" — the inevitable extension of identity politics. The problem with the flag, it seems, is that the kids who designed it included a yellow design on top of the representation of the Capitol that, little did they know, is linked to the Zia Pueblo people of New Mexico.
The Zia Pueblo are not the only ones who use that sun symbol. It's on New Mexico's state flag. It has been used commercially to sell all kinds of stuff, in some instances with the direct permission of the Zia Pueblo. No one questions that it originated with the Zia — a fact New Mexicans not only readily acknowledge but embrace. In fact, New Mexicans say it is a "symbol of perfect friendship among united cultures."
I don't know why exactly this bothers people in Madison, where one of the newspapers actually held a contest to design a new flag. I didn't get a chance to ask Martin, a member of the Ho-Chunk Nation, because she didn't call me back. But critics seem bothered by the fact that there is something on the flag that might unite people, might make us less divisible.
That's why it was so refreshing to talk to Felicia Parnes, who also goes by the Native American name Flys with Owls, at Milwaukee's Indian Summer Festival recently. A Blackfoot and Cree artist from Milton, she sells an array of Native American jewelry and art, among other things.
Turns out that Flys with Owls is a lot like the rest of America, a living conglomeration of ancestors from a variety of cultures but who identifies most clearly with one — for her, Native American. Part Irish and raised in a Jewish household, she says she didn't realize she was Native American until she was well into her 30s and met her birth mother.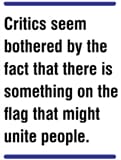 The day I met Flys with Owl, she was sitting next to a booth of beautiful Native American jewelry, keychains and other trinkets that she sells through her business, A Wing & A Prayer. She also sells shamrock earrings, although you'd have to look hard to find them.
She's not a person forever seeking out ways to divide us — quite the opposite. I know because I'm a white guy, but she let me buy some really cool earrings with Native American symbols on them anyway.
So, I asked, when is it OK to borrow part of another culture?
If a part of another culture is borrowed or copied in a disrespectful manner, or in a deceitful way, if it is used to cause harm, then that's clearly wrong and unacceptable. Native Americans, for instance, rightly take offense at other people parading around in headdresses that carry meanings and histories they don't understand, she says.
But, she also says, it's OK to go to an authentic Mexican restaurant. It's OK, I found, to buy and wear Native American jewelry even if you're white.
Borrowing from another culture is fine if "it's in your heart and done in a good way," she says. Sharing one's culture, she emphasizes, is a way of breaking down barriers — a way of uniting people.
"It's an important part of our culture," she says of Native Americans. "We share."
have enough stuff in America that divides us, enough real racism and offensive behavior, enough mockery. Some folks, while clearly acknowledging that and working to preserve essential parts of individual cultures, find ways to unite an indivisible country, to melt us together into the proverbial pot. Others search assiduously for ways to be offended by somebody selling tacos or wearing hoop earrings, or even by an old flag.
Mike Nichols is president of the Badger Institute and editor of Diggings.
► Read related story by Aaron Rodriguez here.
► Read the entire issue of Diggings here.