'I have to do a lot of paperwork and spend time testing my kids instead of teaching my kids'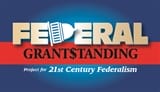 Cory Stoutner graduated from an accredited college with an education degree and is licensed to teach in Wisconsin. He has taught in the Gilmanton School District in western Wisconsin for nearly five years.
But he says the federal government apparently doesn't trust him to teach kids.
"There really is not a lot of trust between what the federal government is asking me to do and the way I do it," says Stoutner, a middle- and high-school special education teacher.
"I have to do a lot of paperwork and spend time testing my kids instead of teaching my kids. And if I do not see progress, then I have to have meetings.
"The government has given me a license, but do they trust me to educate the students? I must be doing a good job, I haven't been fired yet, but I have to do something a certain way or fill out all this paperwork and testing, testing and more testing because I have to prove the kids are learning their times tables," Stoutner says.
It's a common response from teachers who responded to a recent Badger Institute survey of Wisconsin teachers who work under and are paid through federal programs, such as Title I for disadvantaged students and in special education through the Individuals with Disabilities Education Act, or IDEA.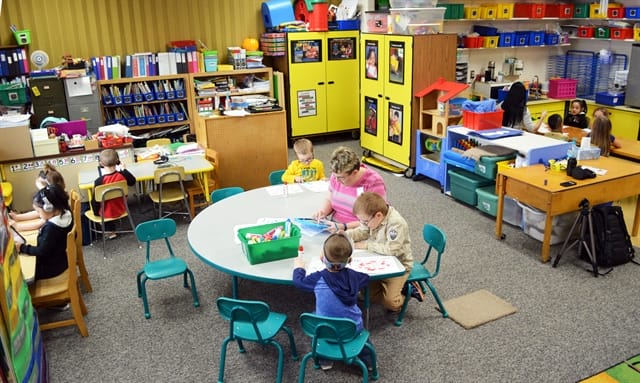 More than half, 52 percent, of the teachers who responded say the federal role in education should be reduced or eliminated. Only 7 percent say it should be increased.
"We need to put more trust in the knowledge educators have about child development and learning," a teacher from the Green Bay Area Public School District says.
"Government should not be making decisions on what goes on at our level," a teacher from the Unified School District of Antigo says. "They have no idea what we do in the classroom on a daily basis. It is so frustrating, as they have no idea what is best for kids."
Education would improve with more local control, they say.
"If teachers are allowed to practice our craft, of course within research-based parameters, we could reach more students on a deeper level," one Appleton teacher comments. "Constant standardized testing and lack of flexibility and creativity is harming our inner city students."
The evolution of federal involvement
It wasn't always this way.
Education was largely a state and local affair. A federal role in education is not mentioned in the U.S. Constitution. But that began to change with passage in 1965 of the Elementary and Secondary Education Act (ESEA), which focused on providing equal educational opportunity. The Department of Education was inaugurated as a cabinet-level department in 1980. But it wasn't until passage of No Child Left Behind Act, a reauthorization of ESEA, in 2002 that Washington's influence was most strongly felt at the local level. That's when standardized testing became the norm and districts and teachers became accountable for test results, forcing them to "teach to the test."
That's bad for students, teachers say.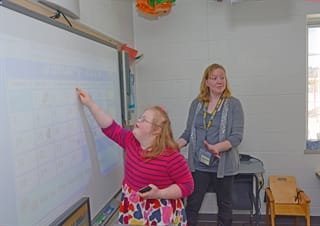 "It comes down to providing an education for children that works for them and not pressuring the kids with expectations (on tests) and asking them to do above grade-level work because not every kid is ready to," says Holly Ashton, a special education aide in the D.C. Everest Area School District near Wausau. "That's where you're running into behaviors. The child is overwhelmed, and then you need to prepare an IEP. Then these children who are already 'behind' will not be able to catch up with their peers."
Ashton is a former teacher who chose to become an aide because federal paperwork as a teacher interfered with her working with her students and attending to her own two special needs children at home.
Mary Musil, a reading teacher and former special education teacher in the Waupaca School District, agrees.
"Not all special ed students can handle being in the mainstream. Putting these students in with the regular ed students is a disservice to all involved," she says. Special education "students should be placed in a reading program in which they can be successful. (That's) more appropriate than making them sit in with the regular curriculum, which is way above their comprehension level. It's wasting everyone's time. It also makes the special education students feel very uncomfortable."
Less accountability
While regulations and standardized testing are meant to make schools more accountable, they instead make schools less accountable, teachers say, in part because it gives the power to Washington bureaucrats and makes local elected officials and administrators less accountable to parents and taxpayers.
Nearly 62 percent of survey respondents say accountability would remain the same or improve if local school officials had more discretion over how federal funds are utilized at the local level. Only 13 percent say accountability would decrease.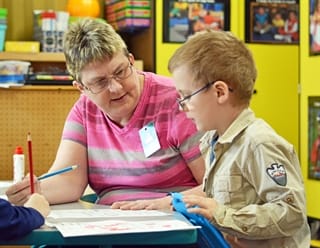 "If we had more control over monetary support, we would have a better idea of where the money is going and how it is spent," says Sheila Noordzy, an early childhood special education teacher in the Chequamegon School District in Park Falls in northern Wisconsin. (Watch video of Sheila Noordzy here.)
Lack of local control handcuffs teachers and local officials and distorts their decision-making, they say.
More than 56 percent of teachers say federal rules harmfully distort decisions made at the local level; 42 percent say federal regulations have hindered them in doing their jobs. Only 20 percent say federal regulations help them stay focused on teaching students.
Returning the reins of education to teachers and local school officials also would unleash more creativity and innovation in schools, teachers tell the Badger Institute. About 54 percent say innovation in education would increase if that were the case. Almost 38 percent of teachers say their attempts to innovate have been thwarted by federal regulations.
"Federal regulations do not coincide with what actually happens in an educational setting," Musil says. "If the federal government wants to make rules for education, then they need to start spending time in classrooms to see what are some of the needs of students. The government is making rules and regulations without any knowledge of 'real' education."
"The government is not really in tune with what the districts need. Each community is really different. It comes down to providing an education for children that works for them," Ashton says.
"Each district and its needs are unique to them," another teacher says. "We should be able to decide how best to use the federal money to serve our students."
Dan Benson is editor of the Badger Institute's Project for 21st Century Federalism, and Julie Grace is an intern at the institute.
► Read the survey here.