Republicans vow to strip DEI officers from budget proposal
Tucked away in Gov. Tony Evers' proposed budget is nearly $3 million for a new cabinet-level chief equity officer and 18 new equity officers assigned throughout state government departments and agencies.
According to the governor's job descriptions, the chief equity officer would "collaborate" with the 18 department- and agency-level equity officers "to identify opportunities to advance equity in government operations, including determining how current government practices and policies impact communities of color and individuals with disabilities."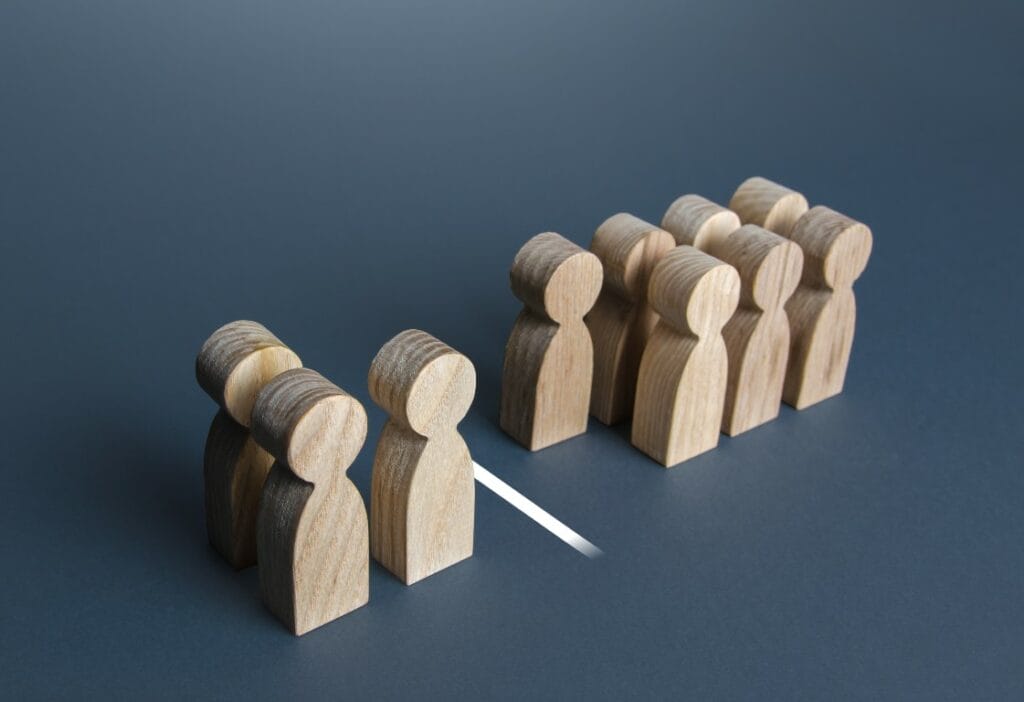 Ten of the equity officers would be full-time, starting at $75,500 in the first year, with a 28% raise to $96,980 in the second year the ensuing year. The other eight are half-time jobs.
In all, the governor is asking for roughly $1.3 million in the first year and 25.2% more — or $1.66 million — in the second year.
The governor's request comes at a time when diversity, equity and inclusion (DEI) programs are under fire in higher education, business and in government for fundamental unfairness and divisiveness and a failure to achieve their intended goals.
Funding will be denied
Republican lawmakers in the legislative majority say they will strip the positions from the proposed budget, just as they eliminated a proposed cabinet-level chief equity officer before passing the current budget.
"Evers' initiatives to expand diversity, equity and inclusion will be removed from the budget — again," state Sen. Duey Stroebel (R-Saukville) said in a written statement to the Badger Institute.
Stroebel, vice-chair of both the Senate Committee on Finance and the Joint Committee on Finance (JCF), the state's powerful budget-writing committee said, "DEI almost seems like a new secular religion for the left. I see no benefit to hiring government workers so we can further make government interpret the world through a lens that both de-emphasizes the individual and divides Wisconsinites into groups.
"My Republican colleagues and I will continue our efforts to still fund essential government services while curtailing the litany of ways Evers hopes to grow government."
State Sen. Chris Kapenga (R-Delafield) told the Badger institute that about 80% of his constituents would say the proposed positions are "kind of stupid and a waste of money."
"The reality is that DEI stands for Division Ensuring Instability," Kapenga says. "By creating equity officer positions, it shows that the governor is more focused on dividing, than enforcing what's already there. Our constitution, laws and system of enforcement already ensure the equality of every individual, so he's just focusing on division. It's the Marxist philosophy — divide and conquer."
Not just race
During a March 30 budget-review session in Madison, Joint Finance Committee member, state Sen. Eric Wimberger (R-Green Bay) grilled Dan Hereth, secretary of the Department of Safety and Professional Services, about the need for $85,900 to fund a half-time equity office for two years.
Wimberger asked which race, age, gender or ability in his department has more than they should have.
"I don't think anybody is insinuating that anybody has more than what they should have," Hereth told Wimberger. "Then why try to make it equitable?" Wimberger responded.
Hereth told the committee, "For me, equity is not just race — I think that's the first thing that comes to mind for folks when you say that word. It's also age related. It's also gender related. It's also disability related.
"I think equity is about bringing perspective to the work that you do. It's the idea that we're out here as a regulator trying to equally enforce the laws across the state of Wisconsin."
"Equality is great," Wimberger told Hereth. "It's the equity that's the problem."
DEI work started with advisory council
In November 2019, Evers signed Executive Order 59, which established a Bureau of Equity and Inclusion, one of five bureaus within the state's Division of Personnel Management. Other than Director Laurice McGinnis Lincoln, the bureau's website does not include the number of state employees staffing the bureau. The bureau did not respond to an email asking for staffing and job descriptions.
The bureau, the website says, is responsible for helping state agencies develop an equity and inclusion plan. The mission statements, like this one from the Department of Justice (DOJ), pledge "commitment to the principles of equity and inclusion for all employees and applicants without regard to an individual's race, color, gender identification, sexual orientation, religious beliefs, national origin, age, disability, genetic information, or marital status."
How those goals are to be met in practice are vague. Department officials did not respond to an email asking them to explain how its equity and inclusion plan has been implemented.
The governor's order also created the Governor's Equity and Inclusion Advisory Council. The group is charged with advising Evers and other state executives "on statewide equity and inclusion, including ways to improve equity and inclusion for Wisconsinites across the state and in all sectors," according to the order.
Evers didn't make appointments to the 30-member council until February 2021. The council held its first meeting that month. Since then, the members — all volunteers — have met nine times via remote videoconferencing.
Based on the public record, it's difficult to know what the group has achieved or recommended thus far. It's not clear if the council recommended the governor add taxpayer-funded equity officers to his last two budgets.
A cursory review of meeting minutes from the first six meetings didn't reveal anything about proposals to the governor. Minutes for the last three meetings dating back to August 2022 have not been posted on the council's website.
Despite the Evers administration's government transparency pledges, phone calls and emails to Laurice Lincoln, the director of the Division of Personnel Management's Bureau of Equity and Inclusion and the governor's liaison to the council, went unanswered. Mai Xiong, chair of the council and founder and head of the HMong American Leadership & Economic Development organization in Eau Claire and officials with the Department of Administration (DOA) also failed to respond to Badger Institute inquiries.
There also is no official explanation in the budget for Evers' call to expand the Wisconsin Supplier Diversity Program to include certifying businesses owned by veterans, disabled persons, lesbians, gays, bisexuals and transgendered persons and to modify "related statutory purchasing goals."
The Wisconsin Institute for Law and Liberty, however, noted in its budget analysis that the proposed expansion "betrays the government's fiduciary duty to taxpayers to manage funds responsibly" because it "connects government services to such irrelevant factors as business owners' sexuality."
Businesses backing away
The timing of the governor's DEI spending spree is striking in light of the backlash against diversity and inclusion programs by corporate America. Unlike government, businesses have begun pulling back on programs that cannot show an adequate return on investment during a pandemic-driven economic downturn, followed by more than a year of sustained inflation.
Sparked by the murder of George Floyd in May 2020, corporate spending on DEI training and programs grew to an estimated $8 billion a year, according to the Harvard Business Review and other sources.
That's now changing. According to a LinkedIn report, reviewing more than 500,000 C-suite hirings between 2019 and 2022, the number of chief diversity officers hired fell in 2022 after significant growth in 2020 and 2021. Diversity officers were the only executive-level positions that experienced hiring declines in 2022.
Revelio Labs, analyzing employee layoffs at 600 large companies, including Amazon, Nike and Twitter, released a report that showed DEI-related positions were eliminated at a faster rate than non-DEI positions in 2021 and that the pace accelerated in 2022.
'Cultish behavior'
Using taxpayers' dollars to fund programs and positions that do little to enhance minorities' opportunities isn't the answer, says Jonathan Butcher, an education fellow at the Heritage Institute.
"There's no reason for public dollars to be used to fund DEI programs," Butcher says. "DEI initiatives deny access to the American dream . . . they tell minorities their ability to succeed is based on skin color — that they need government to adjust the scales in their favor because they're not good enough to do it on their own.
"In the end, it's little more than promotion of a political orthodoxy that borders on cultish behavior."
Butcher says politicians like Evers should have to explain and demonstrate to taxpayers that DEI efforts will provide positive outcomes for minorities. That would be difficult to do, he says.
"There is no research that shows DEI initiatives achieve what they set out to do," he says. "The research we have — and it's quite substantial — shows that when people complete these programs, their attitudes and behaviors don't change.
"It's our responsibility to bring back the color-blind society that the civil rights movement was striving to achieve."
State Rep. Mark Born (R-Beaver Dam), who co-chairs the Assembly Joint Committee on Finance and is the Assembly co-chair of the JCF, told the Badger Institute Gov. Evers would be better served focusing on the "substantial problems" that exist in our state agencies.
"Republicans," Born says, "will focus on restoring core government services and won't fund frivolous new positions that have to be paid for by taxpayers."
Ken Wysocky is a Milwaukee-area freelance journalist and editor with more than 40 years of journalism experience.
Submit a comment
"*" indicates required fields