Direct care is essential for Wisconsin
The one thing that can save healthcare — innovation — is stymied by the anti-market forces of the current system.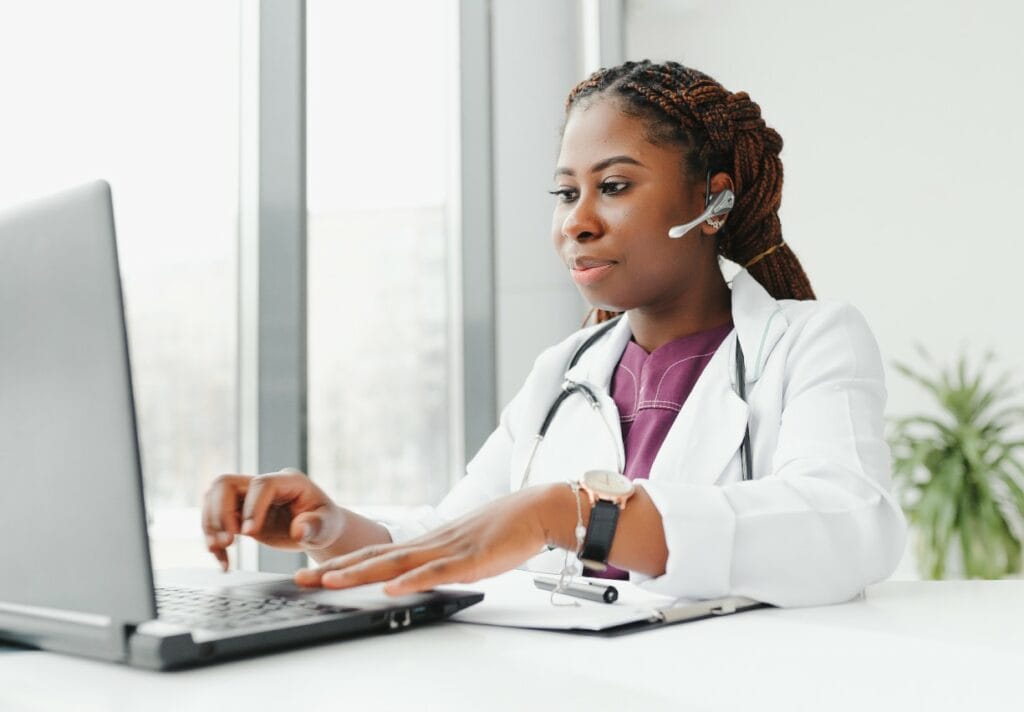 And it shows.
Healthcare costs continue to rise, relentlessly outpacing inflation. While overall inflation from 2000 to 2020 increased prices by 54%, the prices of hospital services increased 200% and those of medical care services 120%, according to the Bureau of Labor Statistics.
The average consumer pays over $12,000 per year for healthcare, according to the Centers for Medicare and Medicaid Services. Sometimes you pay it indirectly, through insurance premiums paid by you and your employer, or by tax dollars. But make no mistake: You are paying for it.
Access is the other big problem. It's not unusual to wait three to six months for a rushed 15- to 30-minute visit to a primary care physician or dentist. Heaven forbid you have to go to an emergency room, only to get that surprise bill you can't afford several weeks later for $1,500.
It's no wonder that healthcare debt is the number one reason for most of the 550,000 bankruptcies in America each year. Over 40% of adults have some medical or dental debt.
Enough doom and gloom. Where do we look for solutions?
Healthcare innovators are our best chance for better healthcare, as long as well-intended but stifling government regulations or laws, or an increasingly anti-competitive marketplace, don't get in their way. The current reimbursement-driven system both creates roadblocks for innovators and simultaneously drives up costs. Direct pay removes these roadblocks.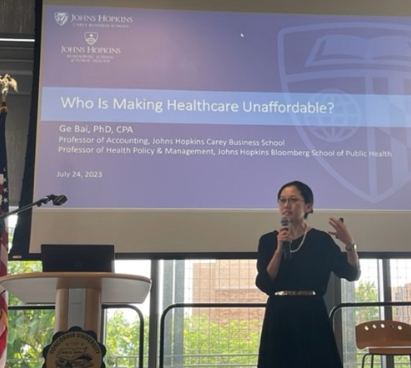 "Health-care prices rise because most Americans have insurance. If everyone had had grocery insurance, food prices would skyrocket, too. … Remove the middleman for routine services, and prices would fall," wrote Dr. Ge Bai, nationally recognized Johns Hopkins health policy and management professor, in a recent opinion piece coauthored with patient advocate Cynthia Fisher in the Washington Post. Bai presented at our recent 2023 Healthcare Economics Summit at Concordia University that, like our recent 2023 Summerfest Tech panel, showcased the array of healthcare innovators in Wisconsin.
We have innovative startups in the Badger State such as AppEase and Debtle, developing services to help patients and providers deal with medical debt. But how can we decrease the debt problem at the front end — that is, by lowering cost? The answer is direct primary care (DPC).
Under DPC, patients or their employers can pay directly for 24/7 access to doctor visits, often via a membership that costs only slightly more than video streaming services — $35 to $85 per month, for those under 65.
DPC is already being used in some places in Wisconsin. Dr. Wendy Molaska, past president of the Wisconsin Medical Society, is using the model in her practice, Dedicated Family Care. Other regional DPC practices include Firefly DPC, MonarchMD and North Star Primary Care.
If patients need imaging, lab services or prescription drugs, a DPC clinic often finds direct-pay options at a fraction of the cost that would be paid via insurance. Insurance can still be used for more expensive and rare medical events.
A creative approach to providing access to DPC and related direct pay services grew out of a partnership between Chad Johnson's Tip a ScRxipt and CU Ventures, where a restricted-use credit card is given to employees loaded with funds to pay for DPC memberships (this has to be done "after tax" due to current HSA restrictions).
CU Ventures awarded these Tip a ScRxipt cards to small healthcare startups, who often struggle to provide quality benefits to employees with expensive high deductible plans such as the ACA Bronze. Such plans are nicely supplemented by the flexibility offered by direct pay options.
There are dozens of other examples of innovators in our state:
Vitafy Health, provides online access and shopping for DPC services.
Amazon's One Medical offers 24/7 online care and now has a physical location in Brookfield.
Walmart, which is providing both in-store clinics in some locations, and online telehealth through LASO Health.
Joystik Life was cofounded by Christian Stoll, formerly of Advocate Aurora Health, and is using science-based autogenics to help people struggling with anxiety.
BetterPlay Studios is developing video games that positively affect mental health.
Vydiant offers its OneHealth platform that integrates physical, mental, nutritional and social factors with biomedical literature to better manage chronic conditions such as diabetes.
FoodFixR, started by Dr. Grace Hameister, helps users make healthy food choices.
Genopalate provides a membership-based service to help you use your genetics (such as findings from 23andMe) to guide healthy food choices.
RPRD Diagnostics, a spinout from Medical College of Wisconsin uses your genetic information to better guide and personalize drug interventions.
PersoDx uses related phenotypic information to guide drug treatment and dosing.
The latter two companies have products and services that cost more to commercialize and offer to patients than is the case for some of the previous startups, due to FDA regulations. These regulations are intended to ensure safety and efficacy of drugs, devices and diagnostic tests, but are also a large part of the reason that these products are so expensive.
Some exciting early stage drug development, diagnostic and device startups in Wisconsin include:
Tundra Therapeutics (precision medicine for cancer).
XLock Biosciences (cancer; inflammatory diseases).
Estrigenix (menopause symptoms).
N-Zyme Biomedical (reflux).
Pantherics (asthma).
Retham Technologies (spun out of Versiti) is developing a diagnostic for identifying a life-threatening autoimmune reaction to heparin.
PROMISS Diagnostics is developing a better diagnostic for ovarian cancer.
Rivermark Medical is developing a treatment for benign prostatic hyperplasia.
CONFIDENCE Medical (spun out of Medical College of Wisconsin) is developing a device to help with urinary and fecal incontinence.
Roddy Medical (spun out of the University of Wisconsin-Milwaukee) is developing a medical device to organize medical tubes, making the ICU safer.
RedFox AI is developing educational tools to help improve the effectiveness of at-home use of medical devices and diagnostics.
Innovation is alive and well in Wisconsin. When it makes sense, we should pursue a loosening of unwieldy FDA regulations, especially for drugs and devices that affect small populations and present a favorable benefit/risk ratio.
The above is just a sampling of healthcare startups and entrepreneurs, largely connected through our regional Clinical and Translational Sciences Institute of Southeast Wisconsin initiative, called Accelerating Medical Product Development through Networked Resources (AMPDNR).
This sampling gives a flavor of the incredible entrepreneurial spirit in Wisconsin, and the innovators trying to make healthcare more affordable and accessible — if only we let them.
Daniel Sem, Ph.D., MBA, JD is vice provost for research and innovation, as well as a professor of business and of pharmaceutical sciences at Concordia University Wisconsin. He is also the CEO of both Bridge to Cures, Inc. and Retham Technologies, co-founder and vice president for business development of Estrigenix Therapeutics and serves as director of the Remedium eXchange (Rx) Think Tank.
Submit a comment
"*" indicates required fields