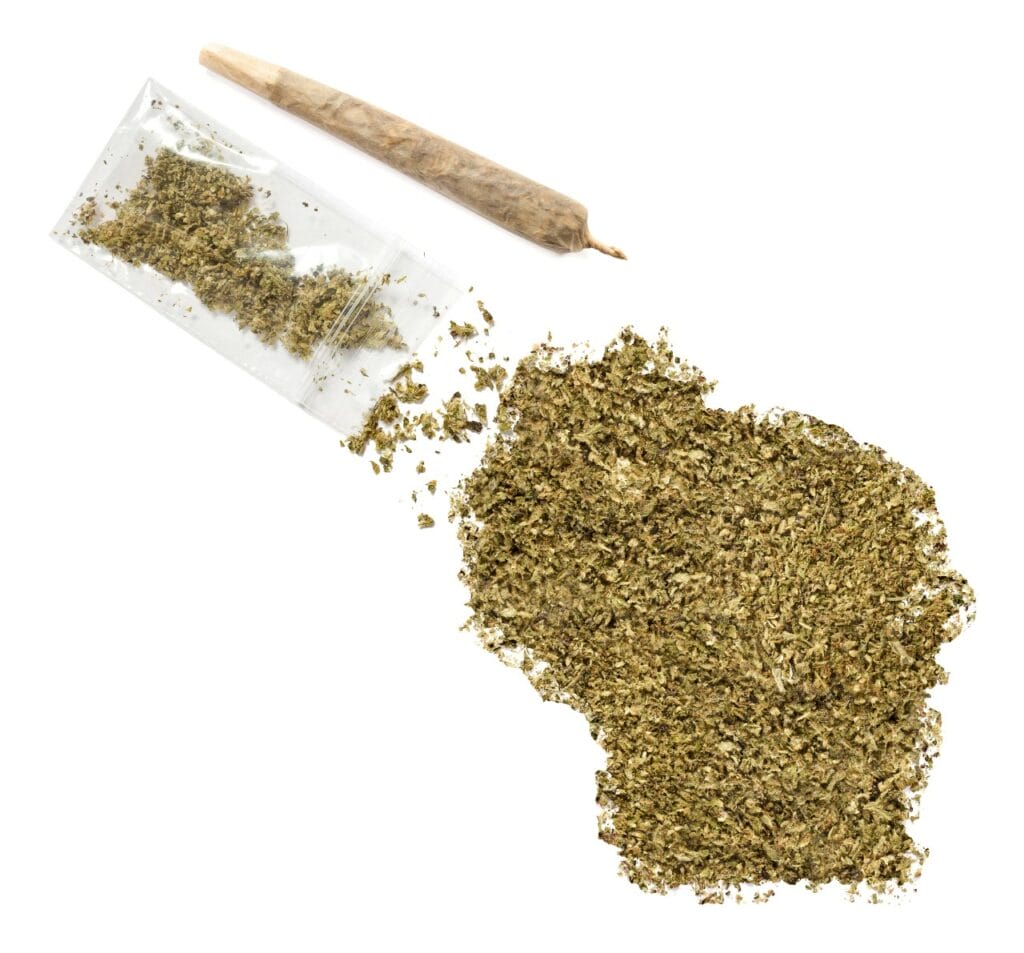 The vast majority of Wisconsinites have an opinion about whether pot should be legalized or not — but based on what?
According to a Marquette Law School poll last fall, 64% of registered Wisconsin voters, and 43% of Republicans, favor full legalization. Thirty percent of Wisconsinites and 50% of Republicans think it should remain illegal.
Only 6% of registered voters say they just don't know.
Marquette didn't ask respondents what, either way, influenced their opinion.
That you once used it? Or still do? Or heard from someone that it's a helluva lot more dangerous than it used to be?
That you have a productive, successful neighbor who is also an acknowledged pothead? Or a nephew who smoked a ton of it before he migrated to heroin and overdosed?
Your love of gummies or tax revenue? Your fear of general civic sloth or impaired drivers?
Without coming to a conclusion about legalization or decriminalization or the status quo, at least not initially, the Badger Institute will be releasing a series of policy briefs in the coming months to establish as many relevant facts as possible.
De facto decriminalization in much of Wisconsin
We start today with some facts about the extent to which Wisconsin is charging and locking up people for marijuana offenses.
We asked one of our visiting fellows, Jeremiah Mosteller, to work with the analysts at Court Data Technologies and publish the facts — no commentary, no recommendations — regarding charges and punishment both statewide and on a county-by-county basis. The report is titled Criminal Enforcement of Marijuana Laws Uncommon in Many Wisconsin Counties.
Please read it. I think you'll find it interesting and, perhaps, surprising. An estimated 830,000 Wisconsinites use marijuana. Very, very few are charged criminally and even fewer are incarcerated. It's not true, in sum, that we're filling up lots of cells with people caught smoking a joint on the corner — or even manufacturing and delivering. The fact is that marijuana already has been de facto decriminalized across a vast swath of the state.
That doesn't mean there aren't some consequences for marijuana use. We looked only at criminal charges brought in our state courts. We have not yet looked in any sort of comprehensive way at numbers of tickets issued for ordinance violations that result in fines — or at charges brought in federal court. But we will.
We'll also look at what the best research says about health and addiction, economics of legalization, workforce issues and what is transpiring in other states. Three of our neighbors — Michigan, Illinois and Minnesota — have all legalized recreational pot. Lots of other places have, too. That gives us an opportunity to gauge what the future might look like for better or worse.
Start with facts
But before we get there, let's start with what Mosteller and Court Data Technologies found out about the present.
Please let us know what you think, whether new information changes your mind or solidifies your opinion. Just as we don't know why people form opinions, we don't know right now how deeply they hold them.
Marquette has been asking the same question — "Do you think the use of marijuana should be made legal or not?" — since 2013. Exactly half of Wisconsin registered voters said it should be legalized back then. The percentage dipped to 42% in March 2014 and has basically been increasing ever since.
Where it goes next, we hope, will be based as much as possible on meaningful facts — not the mysteries and tragedies of what we think we know of nephews or neighbors.
Mike Nichols is the President of the Badger Institute. Permission to reprint is granted as long as the author and Badger Institute are properly cited.