By the numbers
The downtown trolley operated by the City of Milwaukee, dubbed "The Hop," is opening a second line one day a week this winter, though it will extend to a yet-to-open building. Here's one perspective with news about the city's reasoning.
The underlying numbers
The monthly ridership on The Hop not only varies seasonally, but it also is below prepandemic levels. In general, it has been increasing since the depth of the pandemic lockdowns in 2020, a pattern similar to many mass transit systems.
Monthly ridership since the trolley's opening in November 2018: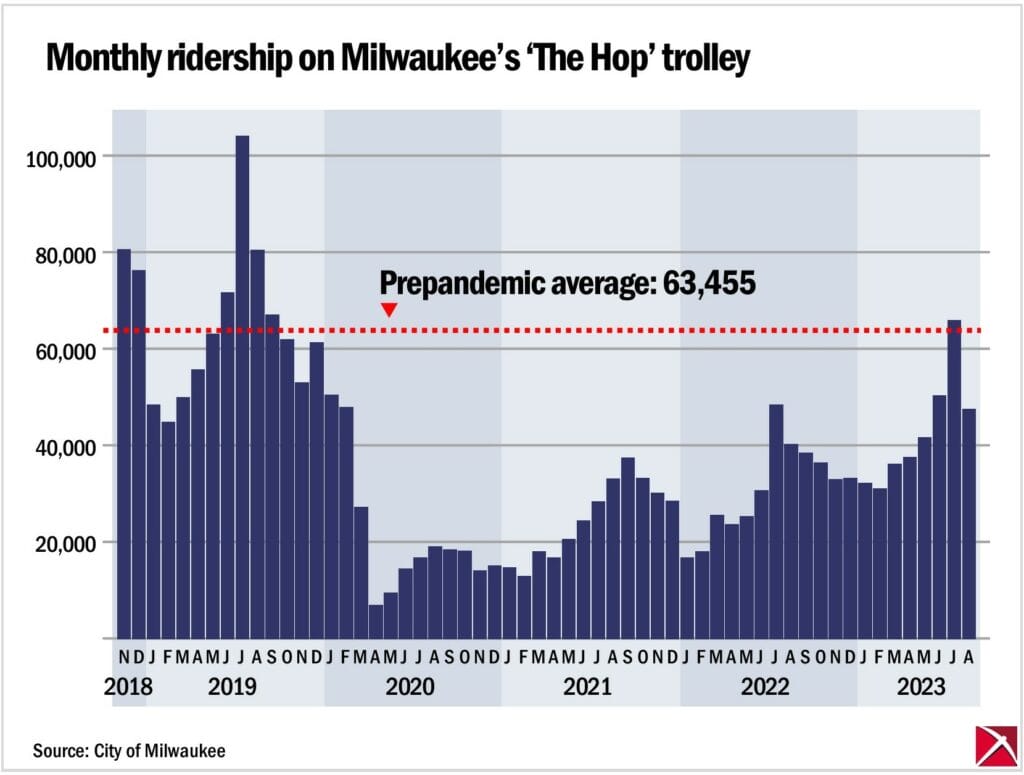 Another way of viewing ridership is to compare the average monthly number of passenger trips by year:
| | |
| --- | --- |
| 2018 | 78,246 |
| 2019 | 63,360 |
| 2020 | 21,775 |
| 2021 | 25,098 |
| 2022 | 31,009 |
| 2023 | 42,867 |
Another way of looking at it is to see how much those annual figures for average monthly ridership have changed from 2018. Since average monthly ridership figures also are available over the same period for the Milwaukee County Transit System, we can compare how The Hop ridership has fared over the course of the pandemic to the change in ridership in a much larger and more usual transit system: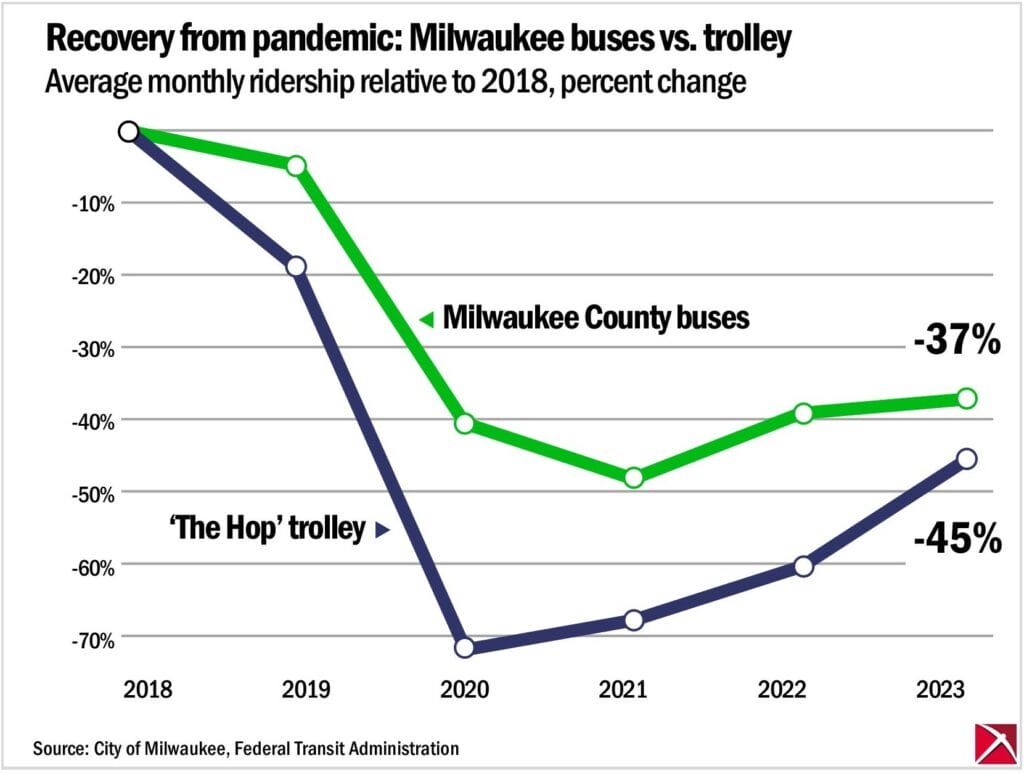 For reference, while The Hop's monthly ridership in 2023 to date has averaged 42,867 passenger trips, the figure for the Milwaukee County Transit System, the largest bus system in Wisconsin, is 1,591,560.
Published in the Oct. 20 issue of Top Picks.