As sovereign nations, tribes are not subject to state open records and open meetings laws as are Wisconsin's municipal governments, school boards and other boards.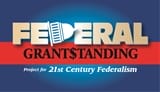 The way the St. Croix Chippewa Tribal Council operates in secrecy has gone largely unnoticed by federal watchdogs, but not by tribal members who have complained loudly about the practice for decades.
In election after election, reform candidates have called for more openness from the Tribal Council, including opening council meetings to the general membership and making the northwestern Wisconsin tribe's financial and deliberation records available for inspection.
Reformers occasionally oust a longtime council member but, so far, have not won enough seats on the five-member council to push through transparency reforms. One reformer, given a top job by the tribe, is now declining to comment, and a second, also back on the tribe's payroll, could not be reached for comment.
As sovereign nations, tribes are not subject to state open records and open meetings laws as are Wisconsin's municipal governments, school boards and other boards. Documents required by the federal government, such as annual federal audits of how tribes spend federal grants, are available through the U.S. Freedom of Information Act. However, tribes are not required by federal law to publish meeting agendas, keep minutes, hold open meetings or make available any documents for which they are the custodian, even if they discuss federal funding or make decisions on how those funds are disbursed.
A 2014 audit of the St. Croix Chippewa Housing Authority recommended that the council do just that, but the recommendation was ignored by both the tribe and the U.S. Department of Housing and Urban Development and was not addressed in the 2015 audit.
One of the sharpest critics over the years had been Michael Decorah, a St. Croix member who called himself and other dissidents "the whistleblowers" because of their efforts to expose the truth about council actions and make the council more accountable.
"We cannot leave it (decisions on housing) to five people," Decorah was quoted as saying in Burnett County's weekly Inter-County Leader newspaper in 2007, when he and others ran for the council as a reform slate.
Candidate Patti Edwards complained that year about the lack of affordable housing, despite the tribe receiving millions in HUD funds, saying the waiting list topped 100 people, with some having waited for years.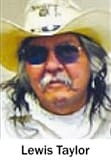 Lewis Taylor, who has headed the council for the better part of a quarter-century, and most of the old Tribal Council were ousted that year. It was "the start of a new era," new Tribal Chair Hazel Hindsley declared as she promised open meetings. "We want government by the people of the tribe," Hindsley said. "You are all going to have a voice."
But two years later, in 2009, all of that changed. Four of the five reform members lost re-election, and Taylor not only was voted back onto the council but regained his tribal chairman job. Within a year, the defeated reform council members found themselves in tribal court, accused of misappropriating tribal funds.
The four, led by Decorah, complained of being "railroaded" but were found ineligible to run again.
That same year, as an economic recession swept the country, the St. Croix cut the monthly payment to both elders and regular members to just $400 from $1,000, sparking an outcry. Reformers were able to get council members to a public meeting at the St. Croix Tribal Center that was attended by an Inter-County Leader reporter, offering a rare peek inside tribal operations.
Members expressed frustration at how leaders were managing the tribe's finances and called for more open meetings and an independent inspection of financial records. With the reporter present, the council assured members they would provide more details on finances later.
In the 2011 election, reformers accused the council of blacklisting members who spoke out. Decorah and other reformers also ripped what they called out-of-control salaries and perks for council members, which they said approached $200,000 annually. The reform slate defeated three council members, but Taylor survived.
The back and forth between the old guard on the Tribal Council and the reformers continues.
One of the winners in the 2013 tribal elections was Aimee Awonohopay, a newcomer who campaigned on "honesty and accountability." She was quoted on Indianz.com as saying, "I represent part of our tribal population who will no longer tolerate wasteful spending and unsuccessful business ventures."
Awonohopay, who lost her re-election bid in 2015 and now lives in Albuquerque, N.M., could not be reached for comment.
Decorah, the reformer who in 2011 said he was fired from a tribal job for signing a petition that would have diluted the council's powers, is back on the payroll as the tribe's senior intergovernmental affairs specialist.
Contacted by telephone, Decorah declined to discuss the tribe's housing programs or other tribal operations, saying he needed to check with the Tribal Council before making any comment. Taylor, who remains chairman, could not be reached for comment.
Dave Daley is the reporter for the Wisconsin Policy Research Institute's Project for 21st Century Federalism (wpri.org), of which "Federal Grant$tanding" is a part. A journalist for 30 years, Daley covered the statehouse in Madison for The Milwaukee Journal and the Milwaukee Journal Sentinel.
Read related stories in this series:
▪ While poverty persists for St. Croix Chippewa, tribe officials misuse federal funds, audit shows
▪ Tribes in Wisconsin and across the U.S. misusing millions in federal housing funds