In recent years, more than a dozen Indian tribes from North Carolina to Wisconsin to California have come under fire for using federal housing funds to treat tribal officials to lavish vacations, gifts and cash advances for personal expenses, a WPRI review has found.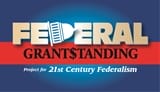 In recent years, more than a dozen Indian tribes from North Carolina to Wisconsin to California have come under fire for using federal housing funds to treat tribal officials to lavish vacations, gifts for themselves and family members and cash advances for personal expenses, a review by the Wisconsin Policy Research Institute has found.
The U.S. Department of Housing and Urban Development, which manages those funds, is itself fending off accusations of mismanagement and being too lax in its oversight of the $660 million it awards to 587 tribes each year, ostensibly to help low-income tribal members find affordable housing — despite tribes taking in more than $28.5 billion in casino revenues in 2015.
Recent abuse of Indian housing funds include:
• In the Southwest, the Navajo lost nearly $11 million in federal funds through bad management by 23 of the tribe's 110 chapters, the tribe's own auditors reported in January.
• In Sacramento, Calif., the former administrator of the United Auburn Indian Community quit his job in December 2015 and pleaded guilty to stealing more than $17 million through kickbacks and inflated invoices from a contractor in a huge building project financed by the government for the community.
• In South Dakota, federal investigators launched a probe in fall 2015 of nearly $20 million in grants to the Lower Brule Sioux Tribe after allegations of financial mismanagement and diversion of funds by the tribe's longtime leader, now deceased.
• In Montana, federal auditors in June 2015 widened their probe of how the Chippewa Cree Tribe spent $31.6 million in federal disaster aid and recommended that the Federal Emergency Management Agency label the tribe high-risk, a designation that restricts future federal outlays.
• In North Carolina, HUD in 2015 ordered the Lumbee Indian Tribe to repay $225,000 meant for low-cost housing after the money was spent on a banquet and a fishing trip.
Meanwhile, the Office of Native American Programs, the HUD section responsible for monitoring Indian housing grants, suffered major embarrassment itself in 2014 when former HUD loan guarantee specialist Brian Thompson pleaded guilty to stealing nearly $850,000, largely by skimming money when HUD properties were sold.
Thompson's lawyer minimized the crimes, arguing that he did not steal from "innocent people — he stole from the United States government" and that the nearly $850,000 he stole was only 0.0017 percent of HUD's nearly $50 billion in grant disbursements. The embezzlement investigation also found that a HUD background check performed before Thompson was hired failed to reveal that he had been convicted of crimes from 1980 to 2008, including theft, larceny, armed robbery and receiving stolen property.
HUD's Native American programs have been dogged in recent years by critical reports from the agency's own inspector general's office.
• In 2015, an inspector general's audit found more than $700 million in loans for Indian housing was not properly underwritten, putting the HUD funds at a higher risk of loss.
• In 2014, the inspector general ripped the lack of monitoring of $13.1 million in grants from the agency's Indian Community Development Block Grant Program.
• In 2013, the inspector general found that HUD's Office of Public and Indian Housing failed to require more than 1,500 housing authorities around the country to show compliance with HUD rules in awarding contracts for government construction jobs.
Closer to home, the managers of the Housing Authority for northeastern Wisconsin's Oneida tribe in 2008 used tens of thousands of dollars in grants as a personal ATM, according to investigators, paying for airfare for family members, gifts to themselves and staff, and on personal credit cards. Tribal leaders referred that alleged misuse of funds to the U.S. attorney's office in Green Bay. Nathan King, the tribe's director of intergovernmental affairs and communications, could not be reached for comment.
Abuses alleged in a tribal audit included:
• Four housing contracts were overpaid by $95,000 to relatives of two Oneida Housing Authority commissioners, and no orders were found for any of the purchases over two and a half years.
• Almost $14,000 from the petty cash fund went for gifts, parties, food and other items not allowed under federal grant guidelines.
• Commissioners paid themselves $200 in per diems for meals and incidental expenses during a training trip to Hawaii, twice the federal rate allowed, and six commissioners stayed an extra three days when no training took place, charging the costs to the Housing Authority.
• The eight Housing Authority commissioners ran up almost $33,000 in personal expenses on credit cards issued by the authority for items that included skin care products, gift shop merchandise, clothing, hotel rooms for family members and entertainment.
• Four of the commissioners used those credit cards for nearly $10,000 in cash advances.
"The commissioners utilized the charge cards issued to them … as their personal credit cards, without restraint or regard for controls," a tribal audit said. In effect, the commissioners used the housing funds as if it were "their personal bank," the audit concluded.
Assistant U.S. Attorney William J. Roach reviewed the audit and other evidence tribal authorities had assembled on its own housing commissioners. "The targets of the investigation were interviewed by the FBI," Roach said in a telephone interview in August. "That was weighed, too, in our decision."
In a Sept. 4, 2008, letter to the tribe, Roach said the housing commissioners' actions seemed "reprehensible" and were "a blatant violation of the procedures in place for proper use of Tribally issued credit cards." But in the end, Roach dropped the investigation, saying he did not believe he could prove beyond a reasonable doubt in court that the commissioners intended to "permanently" deprive the tribe of federal funds since they had repaid the monies.
Dave Daley is the reporter for the Wisconsin Policy Research Institute's Project for 21st Century Federalism (wpri.org), of which "Federal Grant$tanding" is a part. A journalist for 30 years, Daley covered the statehouse in Madison for The Milwaukee Journal and the Milwaukee Journal Sentinel.
Read related stories in this series:
▪ While poverty persists for St. Croix Chippewa, tribe officials misuse federal funds, audit shows
▪ St. Croix Chippewa members have decried council secrecy for years