Wisconsin's deal should be scrapped for reasons far beyond the possible switch from factory jobs to research jobs
Amazon's recent announcement that it would no longer locate part of its new East Coast headquarters in New York City may be a shot across the bow for similar government tax incentive plans such as Wisconsin's agreement with Foxconn Technology Group. But a note of caution is in order before we alter or eliminate that deal.
The city and state of New York promised Amazon up to $3 billion in tax credits, infrastructure upgrades and other investments in return for the company locating 25,000 jobs at its Long Island City location.
Many members of the New York City Council objected to the deal, both for its price and because the jobs created mainly would be for educated, white-collar workers. They failed to see the benefits for their working-class constituents.
Many Wisconsin residents can empathize with the New York politicians who opposed the Amazon deal: The Badger State's Foxconn incentive package dwarfed what New York promised Amazon, and the arithmetic offered by then-Gov. Scott Walker to justify the deal never quite added up.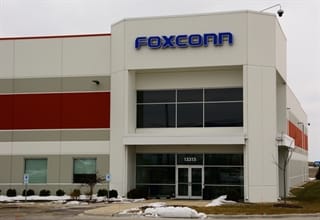 Foxconn, the Taiwanese electronics manufacturing contractor, recently suggested that it would like to modify the deal and essentially eliminate most of the manufacturing jobs originally promised in Mount Pleasant in Racine County and instead locate a research hub there instead. As someone who opposed the original Foxconn package, I can empathize with those who feel that such a change is unacceptable and the entire deal should be canceled.
However, the notion that the arrival of a company that will employ only educated, white-collar workers would offer nothing to the rest of the state's workers is flawed. If we do withdraw the incentives, this should not be the reason for doing so. Attracting more high-skilled workers to Wisconsin would benefit the entire populace and should be a goal of any sensible economic reform.
In the 1990s, the state had a very active, interventionist industrial policy redolent of something from Walter Mondale's presidential campaign platform: The state spent billions of dollars to maintain existing jobs or attract jobs to the state. These jobs were overwhelmingly manufacturing jobs, and the companies receiving the breaks were typically large, mature companies — that is, ones that could not be expected to grow all that much: Harley-Davidson, Chrysler and Miller Brewing Co. were emblematic of this policy.
The people advising then-Gov. Tommy Thompson and his staff insisted that if they just had better data, they could precisely target government subsidies and be sure that these would produce copious new jobs and investment in the state.
The notion was, of course, hubristic. Most of the tax breaks came nowhere near to paying for themselves, and each of those three companies has a greatly reduced presence in the state today. The state's employment and economic growth lagged the rest of the country during the 1990s and 2000s.
The problem is that employment in the manufacturing sector has fallen greatly across the country, mostly due to productivity gains as well as international trade. And even if President Donald Trump manages to impose high tariffs across a broad swath of the economy, there is little reason to think that would create lots of new jobs in Wisconsin.
In fact, many of the state's manufacturers, which rely on imports for a large chunk of their sales, undoubtedly would be left worse off. Targeting manufacturing jobs was a costly and ineffective strategy for every state that did so.
Occupations by educated workers, however, tend to be less subject to the vicissitudes of trade and productivity gains, and data suggests that productivity gains increase employment and wages for skilled workers.
What's more, the fact that such jobs tend to pay better means that the potential for ancillary job creation is better than for manufacturing jobs. If Foxconn did hire 10,000 new engineers, they would buy houses and send their kids to school and pay taxes and dine at restaurants and do various other things that create jobs for other Wisconsinites.
I don't think there is any way to fix the Foxconn deal, and ending it is probably the expedient path at this point. But the broader lesson we should take from this is that the state should eschew all such firm-specific incentives and instead think about what else can be done to make the state amenable to business.
A good place to start would be to think about how to make the state a more appealing place altogether — especially for the entrepreneurial folk who are likely to begin or grow new businesses.
That would entail improving schools, tackling traffic and helping to expand the state's workforce — both skilled and unskilled workers. Combined with the state's central location and natural beauty, such improvements could make Wisconsin a magnet for new businesses.
Such changes are easier said than done, of course, but they have much more promise of improving the state's economy than cutting a check to a particular business for a vague promise to create jobs.
Ike Brannon is a visiting fellow with the Badger Institute.