Badger State stuck in never-ending federal program
Every year, more than 600,000 Wisconsin vehicle owners in seven counties dutifully — if not happily — trudge out for their mandatory biennial emissions test.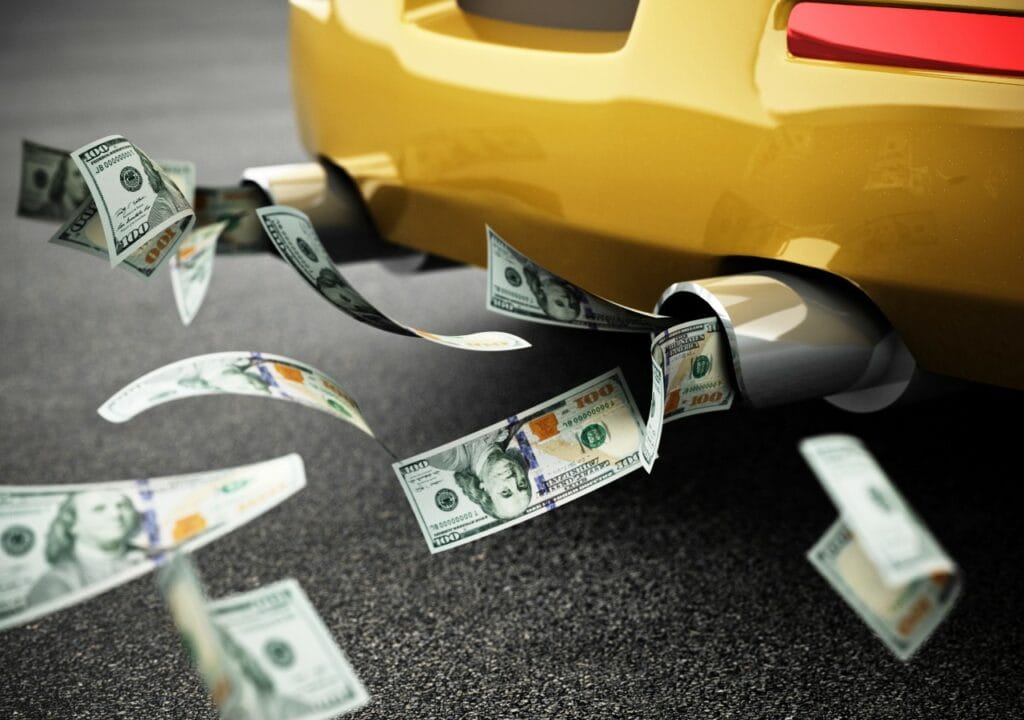 They're not the only ones with cause to complain. From its start in April 1984 through the 2022-2023 fiscal year, the program has cost taxpayers approximately $271.4 million, according to the state's Legislative Fiscal Bureau (LFB).
Yet, for all of the millions of dollars, time spent and inconveniences imposed, it's nearly impossible to determine if the program meaningfully decreases exhaust emissions that form ozone and damage air quality.
A Badger Institute investigation found that the program has been audited just once in nearly four decades, by the Fiscal Bureau back in 2002. The state Legislature has not seriously attempted to eliminate or reform the emissions program, in large part because states cannot unilaterally eliminate emission-testing programs without obtaining a waiver from the EPA.
Given a chance to respond to questions about the program, DOT officials made no attempt to defend the emissions program's overall effectiveness or explain the methodology it uses to contend that the program reduces certain emissions.
The Badger Institute filed a formal public-records request, but so far has not received a reply.
Effectiveness questioned
In 2017, state Sen. Chris Kapenga (R-Delafield) sponsored Senate Bill 457 that would've altered the emission-testing parameters, but it died in committee.
Still, Kapenga would like to see the program eliminated. "Spending taxpayers' money should provide a public benefit," Kapenga says. "And there's no evidence of public benefit here. So why are we spending the money?"
Emission tests are "essentially a tax" on lower-income people who often can't afford to make repairs when the cars they drive fail an emissions test, Kapenga says.
"I've also heard from people who own, say, a $2,000 car because their check-engine light is on, they need to make repairs that might cost more than what the car is worth, just so they can take the test.
"People who are trying to get ahead and work their way up are getting pushed back down by public tax dollars spent on a program with no public benefit," he continues. "The program has become this bureaucracy that has ripple effects beyond just emissions.
"It has become a kind of religion for the environmental unreasonables."
State Sen. Duey Stroebel (R-Saukville) agrees. "There's very little in the way of hard data to assess the efficacy of Wisconsin's vehicle inspection program," Stroebel says. "The hard data that does exist suggests that we have reached the point of diminishing returns in reducing ozone precursors through ever-stricter regulations."
Vastly improved air quality
The program, implemented in 1984, is mandatory in areas of 23 states that the federal government has long said have substandard air quality.
Air quality today — aside from naturally occurring wildfires like those in Canada this summer — is significantly better than it was decades ago. Emission-reduction technology on today's vehicles is substantially improved. Millions of older, emission-belching vehicles that were the original target of emissions regulators have been off the road for decades.
From 1970 to 2022, levels of carbon monoxide, nitrogen oxide and volatile organic compound (VOC) emissions from highway vehicles nationally have plummeted by 91%, 83% and 94% respectively, EPA emissions data shows.
Those reductions occurred even as the United States' population, gross domestic product and vehicle miles traveled all increased exponentially.
The same trends — pollutant reductions in the face of dramatic increases in vehicle traffic — occurred in Wisconsin from 1970 to 2018, according to Wisconsin Department of Natural Resources (DNR) data.
Roughly 94% of the state's population now lives in areas that meet even the increasingly stringent federal standards for air quality. By comparison, more than half of Wisconsinites in 1980 lived in areas with at least one air-quality violation, the website says.
Diminishing returns
According to the DOT's 2021 Wisconsin Vehicle Inspection Program Annual Report, just 3.1% of vehicles tested — or 19,673 out of 629,364 vehicles — failed to pass.
Furthermore, from March through June 2020, during the early months of the pandemic with an arguably unprecedented drop in the number of cars on the road, DNR air-quality monitoring revealed only a "slight drop" in nitrogen oxide and carbon dioxide levels, according to a 2022 Wisconsin Air Quality Trends Report.
Even back in 2010, a DOT Wisconsin Vehicle Inspection Program Annual Report conceded that a small number of vehicles in southeastern Wisconsin, so‐called "gross polluters," were producing most of the vehicle pollution in the region.
Difficult to pinpoint emission sources
In its 2021 annual report, the DOT contends the emission-testing program is the state's "most significant vehicle emission reduction program and one that contributes to improved air quality in the entire upper Midwest."
The report said the program was responsible for an 11.6% reduction in carbon dioxide emissions, a 6.9% drop in nitrogen oxide emissions and a 5.6% dip in VOC emissions. The data refers to emissions from light-duty vehicles measured on a typical summer weekday.
The DOT arrived at those figures using an EPA modeling program, the report says.
But a report published in 2018 by the EPA's Office of the Inspector General notes that modeling "does not establish actual emission reductions achieved from inspection and maintenance programs" and cannot be used as an evaluation tool to determine reductions in emissions and demonstrate compliance with EPA guidelines.
Stroebel made a similar point, noting that DOT's "underlying methodology has serious flaws." In particular, the agency does a "poor job" of differentiating where ozone originates, be it vehicles, industrial plants or out-of-state pollution that drifts into Wisconsin.
"In 2018, the DNR — under (former governor) Scott Walker's administration — noted in exhaustive detail to the EPA that 'the state's elevated ozone concentrations are the result of factors beyond the state's control, such as out-of-state emissions, geography and meteorology.'
"Simply put, I believe the proponents of the program conflate correlation with causation when it comes to attributing air quality improvements to the federal vehicle inspection mandate for ozone 'non-attainment' area," he says.
Little support data
The EPA itself finds it difficult to determine the effectiveness of emission testing. The report from the EPA's Office of the Inspector General noted that nine of the 23 states running emission-testing programs in 2018 did not conduct mandated biennial program evaluations aimed at assessing how well the programs reduced vehicle emissions.
Another four states didn't conduct mandated, so-called on-road testing to evaluate emissions. And three other states failed to conduct required reviews and tests because of "a lack of clarity in the EPA's guidance on program evaluation and on-road testing methodologies."
The report doesn't name the states, so it's not known if Wisconsin was among those studied.
"As a result of states failing to meet the program evaluation and/or on-road testing requirements, the EPA lacks data to determine the effectiveness of enhanced vehicle inspection and maintenance programs," the report said.
Objective studies also indicate it's difficult to determine just how much of overall emissions come from vehicles.
"Human behavior and lack of complete evidence confound the estimation of emissions reductions at every turn," the non-government, non-profit National Research Council (NRC) Committee on Vehicle Emission Inspection and Maintenance Programs stated in a report as far back as 2001. "The components of emissions reductions arising from an I/M (inspection and maintenance) program…are very difficult to estimate."
"It's very difficult to figure out if emission tests make a difference," says Nicholas J. Sanders, director of graduate studies at Cornell University's Brooks School of Public Policy. Sanders is the co-author of a 2018 study.
"If you test a vehicle once, do a repair if needed and then test it again, in theory it shows the problem has been fixed," Sanders says. "But there are a lot of reasons why that may not translate into big or noticeable differences when we talk about air quality."
Shift focus to older vehicles
Vehicles older than 15 years emit most of the bad emissions and vehicles older than 10 make up for most of the rest, even though these older cars represent a small percentage of all vehicles on the road, the report says.
"Importantly, they (emission-testing programs) fail to target the substantial pollution from older vehicles," the report notes. "This raises an important question: should we complement exhaust standards with other policies that could prove more effective at reducing transport emissions, especially by encouraging the early retirement of the oldest, dirtiest cars?"
In Wisconsin, an average of 8.2% of the cars from model years 1996 through 2009 failed an emission test in 2021in the state, according to a Badger Institute analysis of the data from the DOT's 2021 emission program annual report.
But an average of only 1.6% of the cars from model years 2010 through 2019 failed and from the model years 2016 through 2019, the failure rate was below 1%, according to the report.
No end in sight
The state, unfortunately, is at the mercy of the EPA, which continues to make its clean-air regulations more stringent, Stroebel says.
"It's frustrating to have to explain to constituents who complain about the program that our hands are tied at the state level and that it will take an act of Congress — and a willing state and federal executive branch — to release the Clean Air Act's unjustified stranglehold on the seven-county area," he says.
"This problem is exacerbated each time the EPA decides to tighten the national air quality standards, which are set without regard for cost or feasibility — it's a prime example of federal coercion in action," Stroebel says.
"We were going to try to get a waiver from the EPA, but as we worked through the process, Tony Evers was elected as governor and went off-the-charts crazy about environmental concerns," Kapenga says. "So, there was a zero-percent chance we could get a waiver approved.
"So now we just have to kind of hang tight and wait until we can get a Republican-controlled state and a Washington controlled by Republicans that hopefully can get the waiver through."
A vehicle emission test primer
The state Department of Transportation implemented emission-testing program in April 1984, for seven counties where ozone levels still don't meet standards set by the federal Clean Air Act, enacted in 1970.
The affected counties were Kenosha, Milwaukee, Ozaukee, Racine, Washington and Waukesha. Sheboygan County was added in 1993.
A one-cent-per-gallon tax on petroleum product sales, called the Petroleum Inspection Fund (PIF), pays for the emissions program.
The state currently pays Opus Inspection Inc. about $2.6 million a year to manage about 200 private testing facilities and train technicians to perform the tests. The Department of Motor Vehicles audits test equipment to assure accuracy.
Emission tests are required every other year; vehicles must pass in order for owners to renew their license-plate registrations. Vehicles from model years 1996 through 2006 and with a gross vehicle weight of 8,501 pounds or less must get tested. Vehicles from model years 2007 and newer and weighing up to 14,000 pounds also must get tested.
Vehicles that don't pass must be repaired and get retested. Vehicle owners are responsible for the cost of emission-related repairs, up to $1,053 as of July, 2023. That figure is adjusted annually and car owners can apply for a repair waiver if the cost of repairs exceeds the limit.
Emission tests originally were available at 12 state-owned testing centers. But in 2012, officials decided it was more cost-effective to have individual facilities — such as car dealerships, independent repair shops and other facilities — perform the tests. This was good news for those facilities, which could offer to repair vehicles that didn't pass an emission test.
At the time, the state said that closing the testing centers would save about $600,000 annually.
Ken Wysocky is a Milwaukee-area freelance journalist and editor with more than 40 years of journalism experience.
Submit a comment
"*" indicates required fields