The fight over right-to-work has lots of subplots – but a big one involves the role some unions play in training workers.
The International Union of Operating Engineers Local 139 acts "almost like a staffing agency" for contractors, and provides training at its Joseph J. Goetz Jr. Training Center in Coloma, Wis., says John Gard, a lobbyist for the union.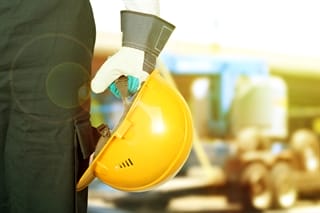 If younger workers in the future walk away from the union under right-to-work legislation, he argues, the training costs will be "dumped on the backs of taxpayers." Finding skilled labor, he says, will become more difficult. The contractors themselves – many of whom are against right-to-work, according to Gard – will not fund that sort of training because they don't want to pay for programs that will be used by their competitors, he insists.
Scott Manley, vice president of government relations at Wisconsin Manufacturers & Commerce, disputes that. All sorts of businesses provide training. And, in fact, it is not the Operating Engineers union that funds the training center, he says. It is the Operating Engineers Skill Improvement and Apprenticeship Fund, an affiliated, Pewaukee-based 501(c)3 that is funded largely by employer contributions. The group's 990 tax filing, he points out, states that 95% of its $4.7 million in revenue comes from employers of union members.
"The idea that if they lose union dues that will impact training is nonsense," says Manley, adding that, at any rate, there are many other types of worker training programs.
Terry McGowan, who serves as both the IUOE Local's president and the chairman of the Improvement and Apprenticeship Fund, responds, in turn, that although employers technically make the contribution, it actually comes from union members who could choose to take that money from employers in their paychecks instead.
"My members are the ones who fund that training, and they do that voluntarily right now," says McGowan. "If their wages start rolling back, they will take the (training) money back."
Gard suggests that part of the tab would shift to technical colleges that are funded, at least in part, by tax dollars.
They are, of course, also funded by tuition.
Mike Nichols is president of the Wisconsin Policy Research Institute.