Milwaukee public high schools next in line
Progressive city councils across the country are being forced by violence in and near their public schools to rethink their bans on stationing police officers on those campuses.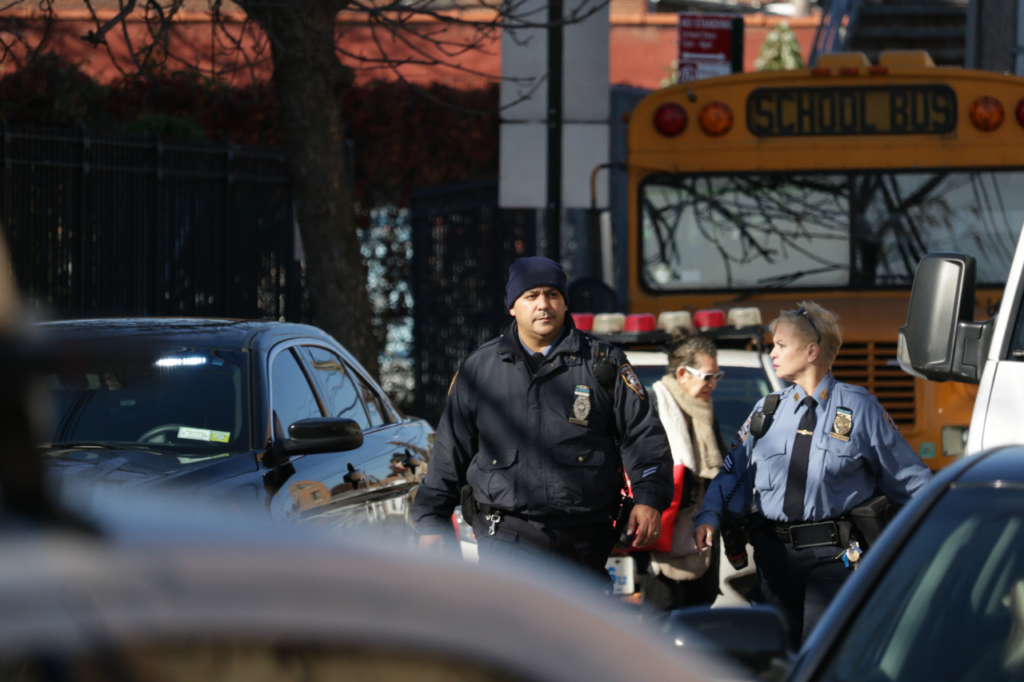 Sworn officers returned to Denver schools in March, one day after a high school student shot and wounded two administrators and killed himself. Progressive bastion Portland, after shootings near at least three high schools, began earlier this month considering a $3 million plan for armed patrols around high school campuses beginning next fall.
In Boston, reacting to an assault on a high school principal and a serious school stabbing among other violent acts, 75% of public school parents in a poll in late April, said they want officers back in schools.
Schools in Montgomery County, MD and Alexandria, VA approved restoring patrols after violent incidents. Debate has heated up in progressive Seattle, Pasadena, CA and East Lansing, MI. In Washington, D.C., the progressive council is rethinking its decision to sunset the Metropolitan Police Department's School Safety Division by July 2025.
Milwaukee Public Schools, which did away with armed officers in schools in 2016, is having the same debate, prompted by a steep increase in the number of calls for police service to Milwaukee high schools. As first reported by the Badger Institute, Milwaukee Mayor Cavalier Johnson said he thought it "likely" officers would return to schools before the end of this year.
While Johnson disclosed that discussions were going on between city, MPS and Milwaukee Police Department officials, state Assembly Republicans have made putting officers back in schools part of a state shared revenue package.
The proposal is built on the framework of an amended Assembly Bill 69, passed overwhelmingly in mid-March. The bill originally called for requiring MPS to deploy 25 officers, at least one of them in every high school reporting at least 100 serious crimes, at least 25 of them resulting in an arrest in any five-month period during a school term.
However, as the Badger Institute reported last August, no Milwaukee public high school would meet that threshold. In data we collected, Marshall High School officials made 140 calls for service and Washington, Madison and Riverside University high schools made 91, 90 and 89 calls, respectively.
But as we reported, at least 70% of those calls resulted in a report being filed and nothing more, no complainant found by police, an advisory given to school officials or the filing of a report that said, "assignment completed."
Assembly members have told the Badger Institute that while they are optimistic officers will be coming back to MPS high schools, the final number of officers, a budget estimate and how those costs would be shared by MPS and the state have yet to be hammered out.
As we have reported, the Assembly push is being resisted by the same progressive activist groups and local Democratic Party leadership that successfully lobbied the Milwaukee City Council to remove officers from the schools in 2016 and bar them from patrols around the schools in June 2020, just weeks after the death of George Floyd in Minneapolis.
The same progressive coalitions ousted officers from more than 50 cities, large and small, after the death of Floyd at the hands of Minneapolis police officers, according to Education Week, which tracked the decisions though June 2022.
By then, school districts began facing pressure from parents and some school officials whose classrooms and public spaces had become noticeably more violent. The Denver Public Schools board, which voted unanimously to remove officers in 2020 were unanimous in putting them back after the shootings and suicide.
"I can no longer stand on the sidelines," Superintendent Alex Marrero wrote in a letter to the Denver board asking them to reverse the prohibition on officers. "I am willing to accept the consequences of my actions."
After months of sessions with students, their parents and their teachers and staff, the city of Portland, the Portland Police Bureau and the school board agreed to a plan to have armed police officers on school grounds and available by invitation to enter schools.
The city council and the school board have yet to settle on how the $3 million cost for the program will be decided.
And while some of the objection to officers in schools was to unfair or excessive enforcement for minority students, it was black, Latino and Asian parents responding to the poll in Boston who were more "somewhat or extremely worried" about school safety than white parents.
City Council President Kim Janey, a black community organizer and activist, presided over a progressive city council that removed officers altogether from Boston public schools in the summer of 2021.
Less than two years later, City Council President Ed Flynn, who is white, and four of the 13 councilors, signed a letter urging BPS Superintendent Mary Skipper to bring the officers back.
"The safety of our children must be a top priority," Flynn wrote. "We need to reconsider our public safety plan as it relates to our community, and there is a role for police in our schools."
Mark Lisheron is the Managing Editor of the Badger Institute. Permission to reprint is granted as long as the author and Badger Institute are properly cited.