"Our philosophy used to be procure (funding) and then figure out how to use (the money)," Director of Business Services Andy Chromy said.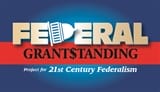 After years of chasing federal grant money — and quite literally paying the price for not tracking it the way Washington wanted them to — West Allis-West Milwaukee School District officials are determined to no longer allow the lure of federal grants to steer spending decisions.
"Our philosophy used to be procure (funding) and then figure out how to use (the money)," Director of Business Services Andy Chromy said. "Now our plan is to develop our strategic plan and figure out what we want to accomplish and see if we can get funding to help out. We want to flip the process, use a totally different mindset."
As a result, the district is cutting back on the number of after-school learning centers, from eight to five, because meeting the federal requirements for managing that many sites was too burdensome, Chromy said. Having fewer centers gives the district greater flexibility and still meets parents' needs, he said.
The decision means the district is leaving $600,000 of federal money on the table.
The shift comes after state Department of Public Instruction auditors visited district offices in the spring after an annual audit of the district's books found an array of problems with how the district managed and tracked its grant expenditures. The problems had mostly to do with the district not keeping records the way federal regulators required, leaving the district on the hook for paying back up to $3.5 million in federal grant money. However, DPI auditors found paperwork accounting for all but $209,000 of the spending.
"We felt very good that we didn't have to pay back" the $3.5 million, Chromy said. "That would have been catastrophic."
The district has an annual operating budget of about $123 million and received approximately $10.75 million in federal grant money in the 2014-'15 school year — the eighth most of any school district in the state. A look at the bookkeeping errors found in the audit offers a glimpse into the paperwork storm and regulatory hoops educators must negotiate when managing federal grant funds. Among the "errors" discovered by the audit:
$2,419,102 was charged for staff time spent on three separate federal programs, but no time sheets were kept by staff, as required.
$200,000 worth of textbooks were purchased for the 2015-'16 school year using 2014-'15 funds. Federal rules require that money acquired in one year must be spent that year.
The district failed to record an in-kind match by the school district of $156,000 required for a physical education program.
About $53,000 was incorrectly billed to Medicaid.
$31,000 worth of books were charged to a federal fund meant for retaining educators.
The district spent $5,884 less than required for buying books. District officials said they were trying to be frugal, but the penalty for not spending their allotment could mean reducing the next year's amount.
A special education worker was paid $4,400 but was not properly licensed, which district officials said was due to a delay at the state level.
The district bought $3,300 in library equipment and charged it to a fund used for buying books.
Another $2,200 was billed to the wrong grant program.
The district repaid $209,000 in unaccounted-for grant money.
Dan Benson is 21st Century Federalism Project editor for the Wisconsin Policy Research Institute (wpri.org).
Read related story: Analysis: Cash-strapped school districts burdened by federal grant regulations