Legislative reforms mesh with recommendations in Badger Institute paper
Sometimes, the most helpful thing a government can do is to stop being "helpful."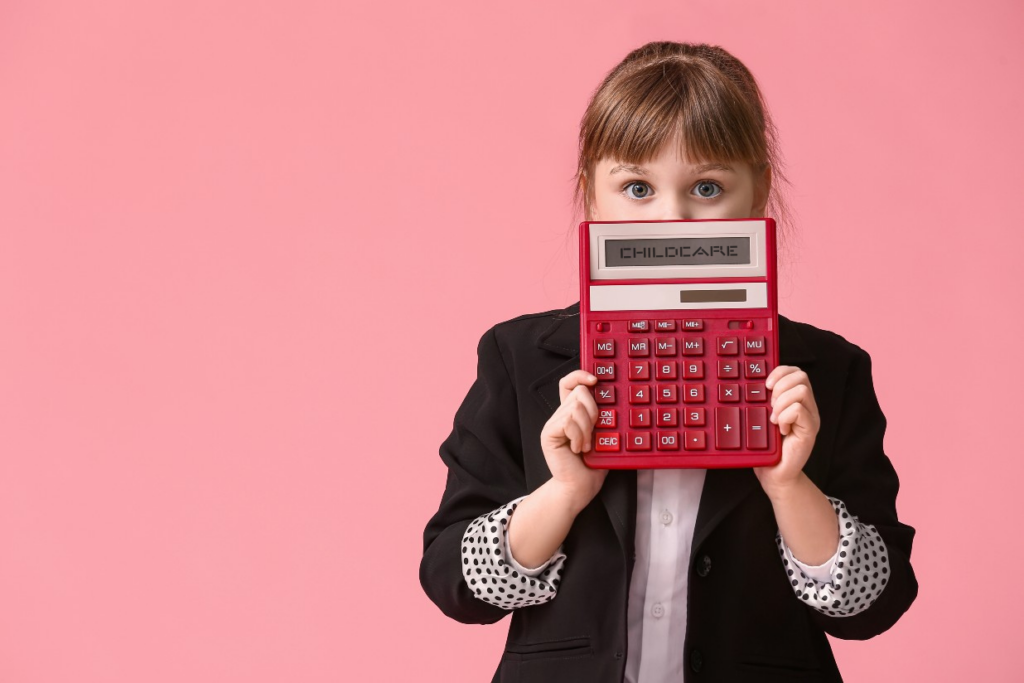 Gov. Tony Evers may not get this, so he griped Thursday about how the Legislature didn't heed his summons to show up in a special session and approve his idea to pour fuel onto the bonfire that is childcare costs.
Instead, the Legislature came, refused to make the problem worse, then went back to considering better ideas.
The argument between the Democrat governor and the Republican majorities in the Legislature isn't over whether parents need some help with costly childcare — which, if you use center-based care, can be more expensive than college tuition, a report noted Thursday.
Rather, it's how to help, and over the meaning of "temporary."
Atop its usual childcare subsidies given to parents, Wisconsin's government for three years passed along $600 million in grants to childcare providers under the "Child Care Counts" program, a federal dollar-gusher meant to keep childcare centers afloat as pandemic lockdowns kept parents at home. The pandemic is past, and the temporary aid is reaching its expected end — after not merely keeping providers afloat but allowing wages in the industry to rise.
Evers insists that Wisconsin taxpayers need to take over, turning the temporary surge into a permanently higher baseline. Over the three years in which flowed those $600 million in extra federal subsidies, Wisconsin's existing childcare subsidies to parents amounted to $871 million: This was not just a little extra help.
Fueling the fire
Evers' answer to costly childcare, in other words, is for taxpayers to cover much more. It's a traditional progressive answer on any question other than police, meaning we can ask how it's worked out in other matters.
College tuition, even in the 1960s, was a considerable expense, so the federal government embarked on a half-century spiral of ever rising federal attempts to ease the burden. Even by the 1980s it was clear that putting more cash on the table might have been fueling colleges' spending, as then-secretary of education William Bennett hypothesized. Research since has made clear that this "Bennett hypothesis" — more federal money fuels higher prices — is behind much of the outsized rise in tuition.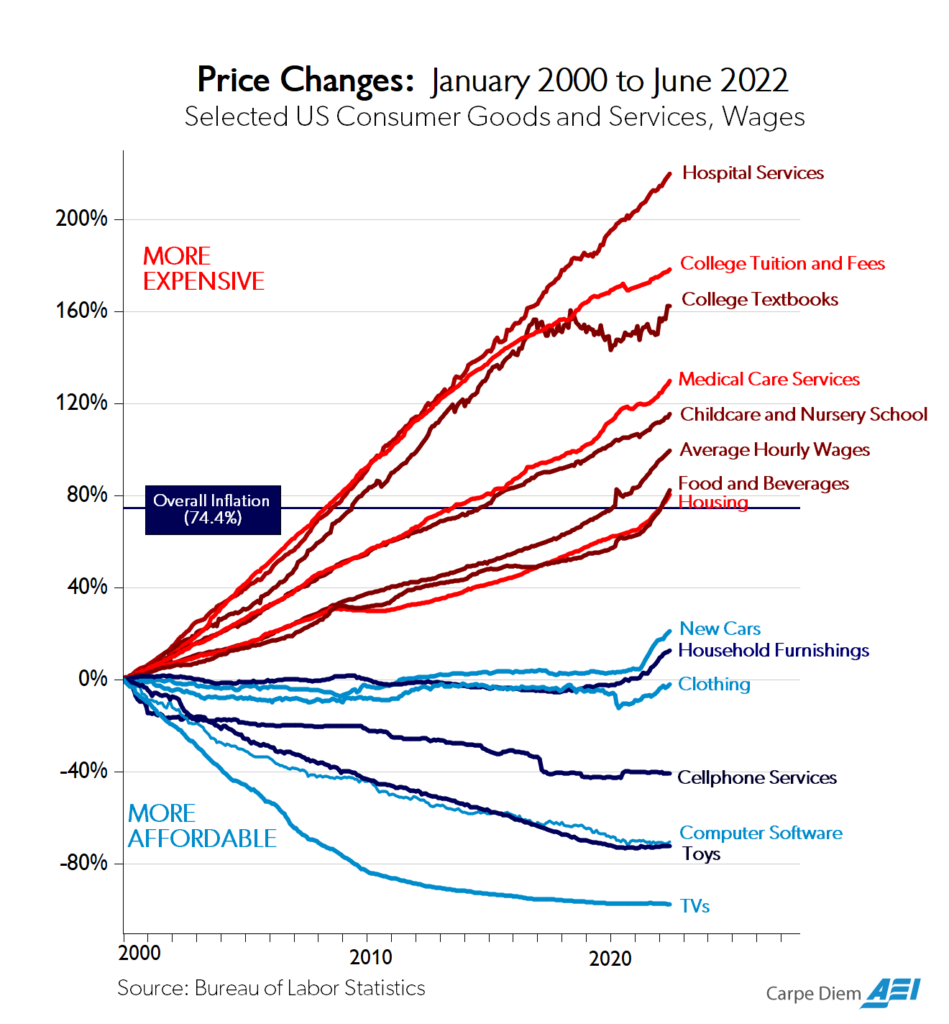 Hospital care, too, has seen both an extraordinary increase in the share of costs paid by governments and a subsequent increase in costs. As phrased by economist Mark J. Perry, creator of a famous graph showing the remarkable divergence in prices between different goods and services, "Almost every line that went up has had some type of government involvement."
The alternative, seen in a series of reform bills authored by Rep. Joy Goeben, a Hobart Republican who used to run a childcare center, is for the state to stop making childcare pointlessly overpriced. Goeben's measures, which the Senate plans to take up now that they passed the Assembly, came out of conversations with providers.
The bills do three basic things: offer no-interest loans to cover childcare provider renovation costs, create a pre-tax reimbursement program to help cover childcare costs, and change staff-to-child ratio requirements and other licensing rules to lower operating costs.
She doesn't say they alone will solve the crisis, but she did tell a reporter that "we have already put a great amount of money into child care, and centers are still closing. We need to identify the root causes."
Flexible, reasonable, affordable
The idea comports with research that a prominent national expert, Angela Rachidi, did for the Badger Institute, where she is a visiting fellow. Rachidi's new paper, "Overregulated Childcare," points out that while some level of regulation in childcare is warranted, research doesn't support many of Wisconsin's cost-inducing measures. The micromanagement — inspectors must count art materials and try to rate staff interactions with children — provides no perceptible improvement in quality but contributes to spiraling costs.
Rachidi recommends reforms aimed at lowering costs, which would help not just unsubsidized parents but those whose bills are covered by the state — and the taxpayers covering them. If taxpayers go on paying $290 million a year via the pre-pandemic subsidy program, and they will, we ought not spend it on pointless costs.
Besides, a less prescriptive approach lets childcare providers offer a wider array of options — unlike a higher-subsidy, higher-regulation approach. In stumping for more subsidies, Evers has been showing up at high-priced childcare centers, the kind with splendidly credentialed staff and a formal approach. Indeed, many of those arguing for continuing the pandemic-level subsidies premise their case on getting more children into situations that are less like childcare and more like a very early start to schooling.
This is often sold as "high-quality" childcare. Is it high quality? Parents don't necessarily say so. Polling regularly finds families split — some preferring center-based care, some wanting informal "family" childcare, others wanting flexible work arrangements that let a parent do the caring.
Who am I to say what they should choose? More relevantly, who is Evers to say so? A more sensibly regulated market will mean not only a more affordable one but a more flexible one. Accomplish that, and it really will help families.
Patrick McIlheran is the Director of Policy at the Badger Institute. Permission to reprint is granted as long as the author and Badger Institute are properly cited.
Submit a comment
"*" indicates required fields