Don't start school unless you plan to finish
Wisconsin has more than 727,000 student loan borrowers, holding more than $23 billion in debt, who will need to begin making their payments again this fall.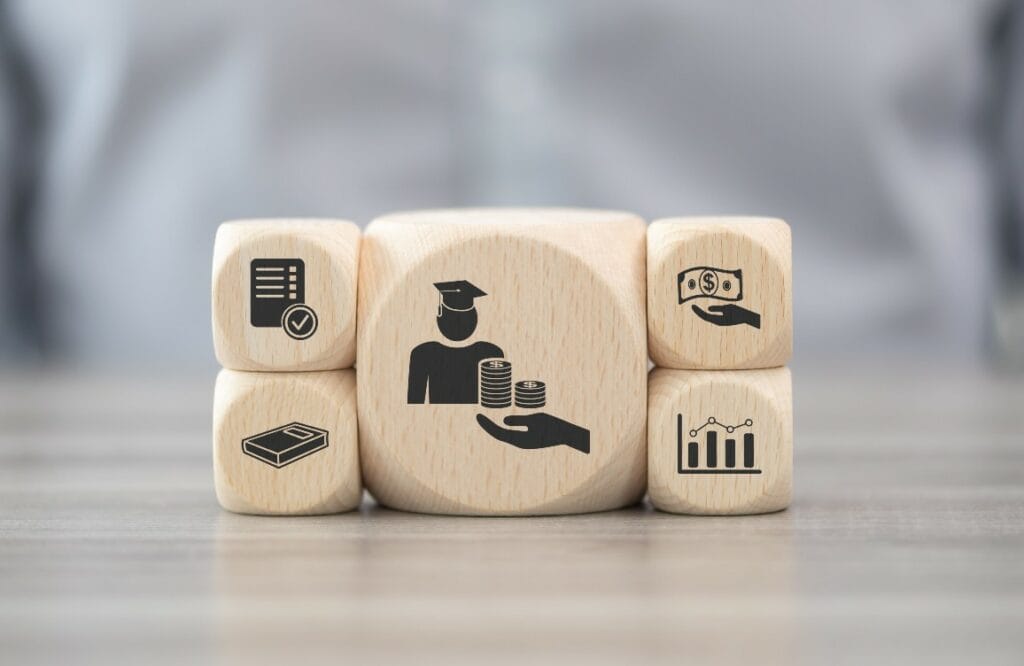 Data from the White House indicates that more than 300,000 of them were approved for up to $20,000 in forgiveness under the program struck down by the Supreme Court, so for some, at least, monthly payments will severely constrain how they spend and live.
This is particularly so for those who don't earn much money because they started college but never earned a degree.
Estimates vary, but about 40 percent of student loan debt holders didn't receive a four-year degree. They have the financial burden of debt but not the earnings boost that would come from graduating.
The boost for those who persevere to earning a degree is significant. Data from the Bureau of Labor Statistics reveals a $525 per week premium in earnings for bachelor's degree holders over those with only a high school diploma. Student debt holders who earn degrees should remember that their student loans are a relatively good deal because they borrowed to finance an asset that will pay off (with good choice of college major and completing their university degree program).
For student debt holders who don't graduate, on the other hand, those loans are a boat anchor on building lifetime wealth.
There are countless Wisconsinites in that position. Across the University of Wisconsin System's main campuses, 65.5% of students who started as first-time, full-time, freshman in 2016 graduated within six years. For those who received Pell grants, this percentage falls to 52.5%. Only 42.1% of new African-American students who began in 2016's fall cohort graduated in six years. These same numbers, focusing on just UW-Milwaukee, are 47.1%, 41.8%, and 33.3%.
A poor solution
Outright loan forgiveness was never a good solution. In a May 2022 Badger Institute Policy Brief, I argued that President Biden's proposed student debt forgiveness scheme was both inefficient and unfair as a policy for helping low-income families. That is because the majority of student debt — both nationally and in Wisconsin — is held by those in the top 40 percent of the income distribution, so Biden's plan would have benefited the wealthy most. Taxpayers who would foot the bill, moreover, include all those Wisconsinites who never went to college at all.
Biden indicated that he now plans to pursue loan forgiveness using a different legal authority, the 1956 Higher Education Act. This pathway also is likely to encounter significant legal challenges, so most financial experts advise that student debt holders should prepare to pay off their loans.
In addition to the Supreme Court ruling, the bipartisan debt-ceiling deal passed into law last month by Congress and signed by Biden mandates that student loan payments — paused during the COVID-19 health emergency — resume by Aug. 30.
Most federal student loan interest rates are set by Congress, and they will reset to their normal level on Sept. 1. This means that borrowers with outstanding student loan balances will see interest on those loans resume on Sept. 1. Most borrowers' first payment will occur on Oct. 1.
What next?
Here are some important steps for Wisconsin student loan debt holders as they move toward repayment:
Examine your monthly cash flow and discretionary spending to prepare for new monthly loan expense. According to a report by Wells Fargo, the typical student loan repayment will be between $210 and $314 per month. It's time to determine where that money will come from.
Don't forget about the opportunities for public service workers. The Public Service Loan Forgiveness program allows borrowers in professions such as teaching, nursing and public-interest law to get debt relief after 10 years of monthly payments. These opportunities date from before the proposed forgiveness plan and were unaffected when it was overturned.
Be aware of income-based repayment plans, which can be a great deal for those in some less well-paid occupations. The Biden administration announced more generous income-based terms right after the Supreme Court ruling that blocked the larger loan forgiveness program. The new terms, Saving on a Valuable Education (SAVE), will go into effect in July 2024, cutting the monthly payments of millions of borrowers. As an example, single people earning less than $32,805 ($67,500 for a family of four) won't have to make payments on their loans at all.
Keep in mind that when income-based repayers get within sight of the finish line, there's still another subsidy. The program eliminates remaining debt after 10 years for borrowers with balances under $12,000. In other words, keep paying and, if you get your debt below $12,000 within 10 years, the rest vanishes.
Now that the short-term arguments about student loan forgiveness are fading, Wisconsin policymakers can step back and consider the larger issue: how to promote economic mobility through the education system. It starts with improving K-12 education and continues through improved efficiency in higher education, ultimately restraining tuition increases in the future. These systemwide improvements are all the more important for students at risk of starting but not finishing college.
Simply adding loan forgiveness onto other loan subsidies in an inflated system of higher education was never going to be a winning strategy for making college education affordable. In this light, the Supreme Court's decision was not so much an ending as it is a new beginning with opportunities to improve the efficiency and equity of higher education.
Scott Niederjohn is a professor of economics and director of the Free Enterprise Center at Concordia University Wisconsin in Mequon and a Badger Institute visiting fellow.