By Charles J. Sykes
As summer turned to fall, most of Wisconsin turned from the perfervid frenzy of the recall season to the more traditional delights of watching the Green Bay Packers and the remarkable Milwaukee Brewers. The nation was thus introduced to the "beast mode," yet another contribution to the nation's sporting culture from the not-so-frozen tundra of the upper Midwest.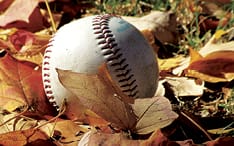 We say "most of Wisconsin" because in the midst of a thrilling National League Championship game, Mike Tate, chair of the state Democratic Party, announced that Democrats had become so addicted to perpetual campaigning that they were launching a recall of Gov. Scott Walker on Nov. 15.
Most Wisconsinites may have thought that spending $44 million on a failed state Senate recall campaign would have sated the appetites of even the most unhinged activists and ambitious pols, but the new recall effort guarantees that the airwaves will be filled with tens of millions of new ads. The campaign also means that the Capitol will be gripped by another six months of prolonged paralysis. Meanwhile, the Occupy Something or Other Movement brought its "Eat the Rich" campaign to Wisconsin, even though we have been there, done that.
The goal: paralysis
Why does the left think that paralysis and chaos are a winning political strategy? A savvy observer explains:
"As we enter the Big Labor and White House coordinated recall of our governor, keep in mind that the majority of people in our state laid the blame for the actions of the protesters this spring at Scott Walker's feet.
"It was common knowledge that union protesters were trucked in from states across the country. They didn't have a stake in our economy; they don't pay taxes here and couldn't care less if our budget is balanced. Yet regardless of how outrageous their words, or no matter how many guys in dresses pour beers on elected representatives, many people even today blame Gov. Walker for their actions.
"In other words, the greater the chaos the more the general public blamed Scott Walker. … That being said, do you have any reason to believe we will see anything short of organized chaos over the next several months? They don't need to have an issue; they don't need to try to make a point. They just need chaos."
'You're on your own'
Fortunately for the acolytes of chaos, Madison remains a sympathetic venue for their political theater. Most of the citations issued to repeat offenders at the Capitol were thoughtfully dismissed by Dane County officials, who have made an art form out of looking the other way when it comes to the disruptions.
In September, a protestor best known for wearing a pink dress while protesting budget cuts, poured a beer over the head of state Rep. Robin Vos. Madison Police Chief Noble Wray responded by writing a letter to legislators, advising them to "maintain situational awareness" and to keep their cell phones charged. The chief also helpfully suggested that harassed legislators identify places "where you could retreat … or secure yourself. (Typically called safe rooms or hide-in-place rooms.)"
Lawmakers correctly interpreted the chief's advice as: "You're on your own, good luck." But all was not kid gloves in our Capitol. A state employee who popped a protester's balloon with a knife faced jail time for his actions. Even in Madison, lines must be drawn.
The two Wisconsins
Even as state employees continue to lament the brutality of having to contribute to their own pensions, the MacIver Institute reported that state employees who retired in the first nine months of the year banked more than $340 million of unused sick leave, which they can use to purchase retirement health care. The think tank found that the roughly 2,700 retirees had banked an average of 43 weeks of sick hours, a benefit rarely if ever enjoyed by private-sector employees.
Meanwhile, teachers and administrators across the state have discovered the joys and rewards of double-dipping, drawing both a salary and a pension at the same time. Perhaps the sweetest deal was given to a UW-Green Bay vice chancellor, Tom Maki, who "retired' in March, only to be rehired for the same $131,000-a-year job weeks later. Documents unearthed by state Rep. Steve Nass found that university officials knew they were rehiring Maki within days of his "retirement."
"The records my office obtained leave little doubt that discussions were under way for Tom Maki's return prior to his retirement," said Nass, who chairs the Assembly Colleges and Universities Committee. "In fact, he drafted his own re-employment contract prior to his retirement."
Nice work, if you can get it.
Boondoggle update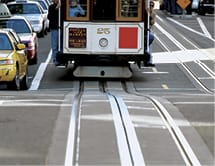 A year ago, high-speed trains were the desiderata of progressives from the White House to the governor's mansion. Transportation Secretary Ray LaHood brashly declared the train was unstoppable, and editorialists urged officials to ram the contracts through before newly elected Scott Walker could derail the train of their dreams. It was all for naught, as the train for nowhere ended up going nowhere.
Now Congress is shutting down what remains of the Pork Express. The House has appropriated nothing for the projects, and even Senate Democrats were willing to pony up a mere $100 million, a tiny fraction of the amount envisioned by President Obama.
Meanwhile, high-speed projects in states like California are hemorrhaging red ink. One 160-mile segment in California linking two tiny cities is expected to cost at least $10 billion. The bill for high-speed trains in California has exploded to as much as $67 billion, just as the flow of "free" federal money dried up.
A streetcar named Boondoggle
Undeterred by such cautionary tales, Milwaukee Mayor Tom Barrett pressed ahead with plans to build a 2.1-mile downtown streetcar, even though project costs may double before construction even begins.
The project carries an advertised sticker price of $64 million, but in September the state's Public Service Commission said that the city might also be on the hook for an additional $70 million for the cost of moving utility lines under the proposed route.
Wrote the PSC: "At this time, it does not appear that the city has identified an 'adequate health, safety or public welfare justification' for the Streetcar Project and therefore the utility (and its ratepayers) would not be obligated to pay for it."
Memo to Barrett: next time call Diggers Hotline.
Irony alert
Across the state, local government officials used the Walker union reforms to balance their budgets and even cut taxes. Among the most prominent was Milwaukee's mayor, despite being among the most vocal critics of the collective bargaining law. The Milwaukee Journal Sentinel reported this delicious moment of political irony:
"City worker Brian Stafford … said Barrett is using that law against city employees. 'In Webster's dictionary, there's a word for that,' Stafford said. 'That word is 'hypocrite' — or maybe just 'politician.'"
"Veteran city employee Robert Hajny echoed those sentiments. Recalling how labor backers chanted, 'Shame, shame, shame' at Republican lawmakers who passed the bargaining law, Hajny added, 'Shame on you, Tom Barrett…'"
If Barrett has written an apology (or thank you) note to his former adversary, Gov. Walker, it has apparently been lost in the mail.
Charles J. Sykes, the WI editor, is the author of six books and hosts a daily radio show on AM620 WTMJ in Milwaukee.