Dispatch: Dane County
Have Voters Grown Weary of Kathleen Falk?
By David Blaska

In many respects, Dane County Executive Kathleen Falk's run for re-election this spring is not so much against conservative Nancy Mistele but the ghost of a 21-year-old University of Wisconsin-Madison student.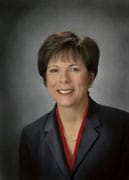 Brittany Zimmermann, who was engaged to be married and was studying to be a doctor, was stabbed and strangled in her locked apartment on April 2, in the middle of the day, only six blocks from Falk's office, the Madison Police Department and Falk's 911 emergency communications center.
The 911 Center bungled Zimmermann's plea for help, failed to call her back and sent police on a wild goose chase by misidentifying the source of the dropped call.
Falk might have chalked up the horrifying mistake to human error or bad luck, save for a little history. In April 2004, a consultant recommended that Dane County immediately hire eight additional dispatchers. Instead, the exec tried to cut three existing dispatchers. It didn't help that the 911 Center manager she hired was the only one of four applicants with no pertinent experience.
The ghost of Brittany Zimmermann isn't the only problem haunting Falk as she seeks a fourth term. She irritated Dane County progressives by bumping off Attorney General Peg Lautenschlager in the Democratic primary last fall. A weakened Falk (Lautenschlager actually outpolled her in Dane County) then lost the November election to Republican J.B. Van Hollen.
We got a big clue to Falk's re-election strategy at a debate at the Fitchburg City Hall. The key question, directed at Mistele, could have been a plant. For whom did she vote for president?
This was another way of pinning a big red "R" for Republican on Mistele, as if she were Hester Prynne's twin sister, in Wisconsin's most liberal county.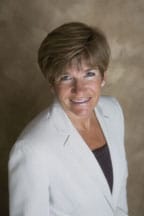 Mistele, a former Madison school board member, ran twice for State Senate as a Republican. This being Dane County, she lost.
Party ID is surely Falk's trump card. Her campaign website features a photograph of her sandwiched between Gov. Jim Doyle and one Barack Obama. Dane County voted Obama/Biden over McCain/Palin by almost a 3-to-1 margin.
Still, after 12 years in office, after failed runs for governor in 2002 and attorney general in 2006, Falk fatigue has set in even among her liberal true believers.
Milwaukee County Executive Scott Walker proved six years ago that a Republican can win in a normally Democratic county if the Republican wields a big enough broom after a big enough scandal.
The election April 6 in Dane County, then, is a test as to whether Mistele can sweep aside party ideology by casting herself as a believable reformer and Falk as a fatally flawed manager. Perhaps a fatality-flawed manager is a truer representation of Falk.
David Blaska blogs at TheDailyPage.com., where he regularly torments Madison liberals.