Conservative hopes brighten with the new season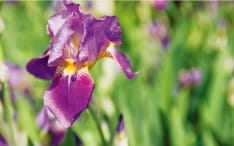 "You can cut all the flowers," observed Pablo Neruda, "but you cannot keep spring from coming." Spring brings us many gifts this year, including a relatively lengthy hiatus from our endless round of elections. April's election was by our standards a tepid affair, with the left more or less going through the motions in its attempts to flip control of the state Supreme Court. It lost. Again. But liberals were able salvage some solace from the re-election of state Superintendent of Public Instruction Tony Evers, yet another cautionary tale of the price of running flaky candidates on the right.
Breaking their hearts
The year is yet young, but Gov. Scott Walker appears to be on something of a roll. The endless John Doe investigation ended with a whimper, breaking liberal hearts across our fair state.
"It's hard for most people to imagine just how much the left in this state had invested in this John Doe investigation," wrote columnist James Wigderson. "To Wisconsin left-wingers, this was Watergate and the Dreyfus affair all rolled into one. They counted on the investigation to defeat Walker in two elections, and they were hoping that the investigation would make a third election unnecessary. Now all they have left is praying to St. Russ to come and rescue them in 2014."
Democratic Party spokesman Graeme Zielinski was so distraught that he tweeted comparisons of Walker to mass murderer Jeffrey Dahmer, which turned out to be a smear too far. Although he remained on the payroll, Zielinski was stripped of his role as spokesperson and banned from social media.
Meanwhile, Walker announced that he's writing a book, Unintimidated: A Governor's Story and a Nation's Challenge, which served to further juice up the presidential buzz. Given the profile of his recall campaign, there is probably no big-dollar GOP donor in the country who is not familiar with and/or a supporter of Walker's campaign. But, of course, he has to win re-election next year first.
Fear the nuggets
The great Sequester Freak Out failed to freak out the public, but Rep. Gwen Moore certainly did her part to stir up fear over the modest budget cuts. In February, Moore warned that "when you're a mom putting chicken nuggets on the table you wouldn't be able to be sure they were inspected by FDA agents."
It would be nitpicking to point out that the Food and Drug Administration does not inspect nuggets, but we were still puzzled why the good congresswoman was willing to embrace a food that is undoubtedly under the interdict of our nanny-in-chief, the first lady.
Yeah, it's still the law
Let's see if we can provide a bit of clarification here. Even though a Dane County judge has ruled that Act 10 is unconstitutional, the collective bargaining law is still in force for the rest of the state. After an appeals court denied a motion to stay that ruling, Atty. Gen. J.B. Van Hollen said that "it also was very clear that Judge Colas' order does not have statewide application and does not apply to any nonparties."
Wisconsin's choice
Walker has a major fight on his hands over his proposal to expand school choice. The idea is opposed by the usual suspects, of course. But Walker also faces opposition from some fellow Republicans.
The Wall Street Journal noted that state Sen. Mike Ellis has promised to block the expansion of choice:
"'This is phase one of a wide-open school voucher program for the state,' Mr. Ellis moans.
"But what would be wrong with that? According to the School Choice Demonstration Project, 94 percent of students who have received vouchers in Milwaukee graduate from high school, compared to 75 percent from the Milwaukee public schools. They're also more likely to go to college."
Meanwhile, a Marquette University Law School Poll found that a majority of Wisconsinites favor a major expansion of choice.
Moocher update
We heard a lot about "makers vs. takers" last year. So how's that working out for us?
Over the last five years, the number of nonworkers in the U.S. economy has risen by 14.3 million, while the number of duly employed workers has fallen by 5.3 million. This means that about 142 million workers somehow have to support about 102 million nonworkers. This doesn't imply that all of those not in the labor force are moochers, but it does give a quick snapshot of the ratio of those employed versus those supported by the efforts of others.
As analyst Tim Wallace notes, the demographic numbers are sobering: "In the year 2000, there were 1.78 workers for every nonworker. Now there are only 1.39 workers for every nonworker. Meanwhile, food stamp usage is up from 17.2 million to 46.6 million, and medical costs are soaring."
Free money
For the second time in his tenure, Walker defied conventional political wisdom by turning down "free" federal money. In 2010, Walker rejected cash for the high-speed train boondoggle; this year he turned down "free" Medicaid money. Reactions were predictable. Left-wing activists warned that people would die because of Walker's move. The editorial board of the Milwaukee Journal Sentinel opined:
"The governor's plan would force about 87,000 adults now in the Medicaid program onto the new federal insurance exchanges. That will make way for about 82,000 additional people to receive Medicaid who do not now qualify. Walker claims his plan will allow 224,600 more people to receive coverage.…"
Wait.
Walker's plan will add 82,000 to Medicaid who don't qualify now?
Since his plan limits Medicaid to people who are below the poverty line, this suggests that there were 82,000 poor people who were denied Medicaid… by whom?
As it turns out, Jim Doyle. The former governor tried to expand the state's medical assistance programs. But Doyle imposed enrollment caps on the Badger Care Core Plan because he didn't have enough money to meet faster-than-expected enrollment.
Walker's plan eliminates those caps, allowing thousands of poor individuals who had been blocked by the Doyle caps to receive health coverage under Medicaid.
Our Google search engine is apparently not powerful enough to find any prominent liberals suggesting that Doyle's artificial cap would result in any deaths. But we'll keep looking.
Speaking of boondoggles
A new study by the Wisconsin Policy Research Institute found that the state law requiring more renewable energy like wind and solar will cost Wisconsinites $788 million between now and 2017.
"Legislators might want to pause and consider the economic impact the RPS [Renewable Portfolio Standard] is already having on homeowners and businesses before moving any further down the road," said WPRI President George Lightbourn. "Renewables significantly increase electricity costs, and that has a real impact on individual Wisconsinites' pocketbooks and the overall economy."
Unexpectedly
Finally, a national group of actuaries issued a report in March suggesting that Obamacare could cause health care insurance claims to jump by 80 percent in Wisconsin by 2017.
As surely as June follows our wet, chilly spring, we can look forward to a steady flow of similar consequences from the health care reform law. And, of course, all of them will be "unexpected."
The always-busy Charles J. Sykes is editor of this magazine, author of A Nation of Moochers: America's Addiction to Getting Something for Nothing (St. Martin's Griffin), talk show host on AM-620 WTMJ in Milwaukee, and founder of the Right Wisconsin web site.