Who Cares About Voter Fraud?
Milwaukee police uncovered a problem, but politicians chose to ignore it.
John Fund is a columnist for the Wall Street Journal's Website and writes for its daily "Political Diary." This column is excerpted from his book "Stealing Elections: How Voter Fraud Threatens Democracy," New York, 2008, Encounter Books, and from his reporting for The Journal.
In February 2008, the Milwaukee Police Department's Special Investigation Unit released a stunning report that should silence skeptics who say vote fraud is not an issue in Wisconsin. The investigators found after an 18-month probe that in 2004 there had been an "illegal organized attempt to influence the outcome of an election in the state of Wisconsin."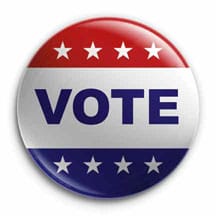 Among the problems cited were ineligible voters casting ballots, felons not only voting but working at the polls, transient college students casting improper votes, and homeless voters possibly voting more than once. The report said the problem was compounded by incompetence resulting from abysmal record-keeping and inadequately trained poll workers.
One investigator, after examining Milwaukee's election system, was quoted as saying: "I know I voted in the election, but I can't be certain it counted."
Examples of incompetence included the fact that between 4,600 and 5,300 more ballots were cast than actual voters recorded as having shown up at the polls. Election officials declared more than 1,300 registration cards filled out at the polls were "un-enterable" or invalid.
The sloppiness was so bad it hampered and often prevented efforts to prosecute wrongdoers. The report cited statements by jurors in federal court trials of two men accused of double voting. Despite apparent evidence of fraud, one trial produced a "not guilty" verdict and the other a hung jury. Jurors complained that because of mismanagement of voting records by the Election Commission they could not find guilt "beyond a reasonable doubt."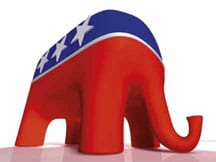 The Milwaukee Police Department's report minced no words about what should be done to prevent future scandals: The state should end its policy of allowing people to show up at the polls on Election Day, register to vote and then immediately cast a ballot.
Naturally, the Milwaukee Police Department's report was met with mixed reactions. Attorney General J.B. Van Hollen, a Republican, called the findings "extraordinarily troublesome" and embraced many of the report's recommendations. But Gov. Jim Doyle, a Democrat, questioned the authority of the investigators to suggest reforms. Liberal pundits were even more scathing.
"We understand the sleazy, political reasons Republicans want to make voting more difficult for anyone not wealthy or white," wrote columnist Joel McNally.
Only weeks after the report was released, Sen. Russ Feingold joined with fellow Democratic lawmakers from Minnesota to introduce federal legislation to require states to have same-day voter registration, arguing that the system had worked well in Wisconsin.
Given such efforts, the Milwaukee report was a fire bell in the night to both federal and state lawmakers. But in Milwaukee, the alarm continues to go unheeded.
A week before the 2008 election, Mike Sandvick, head of the MPD's Special Investigative Unit, was told by superiors to not send anyone to polling places on Election Day. He was also told his unit – which wrote the book on how fraud could subvert the vote in his hometown – would be disbanded.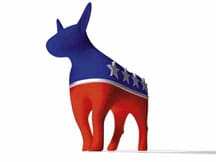 "We know what to look for," he told me, "and that scares some people." In disgust, Sandvick retired. (A police spokeswoman and the chief insisted that the unit isn't being disbanded and that any changes to the unit "aren't significant.")
Sandvick said the problems his unit found in 2004 are "only the tip of the iceberg" of potential voter fraud. "The time to stop voter fraud is prior to when the questionable ballot is mixed in with all the valid votes," he says.
Former MPD Capt. Glenn Frankovis agreed: "This issue could be solved if [the police chief] would assign police officers to the polling locations as was customary about 20 years ago." But election monitors are now viewed as "intimidating" in minority precincts and were reportedly withdrawn.
"They say voter fraud isn't a problem," noted Sandvick, "but after this election it may be all too clear it is." Now that Sandvick has resigned from the force after a long, honorable career, let's hope someone else is allowed to follow up on his spadework.