Growing our reach and influence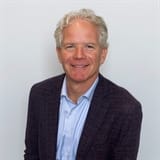 This printed magazine — which we're exceedingly proud of — has remained the same size for years.
If it's all you get from us, you might not realize how much the Institute itself and everything else we do has grown.
We've added five new staff members in the past year, including a new policy director, a new lobbyist and education consultant, a new digital marketing manager, a new office manager and a new vice president of development, marketing and operations.
We've launched our most ambitious policy research project ever — a multifaceted set of recommendations for our elected leaders that we will be rolling out over the rest of 2022 and 2023. (Read more about what we call our Mandate for Madison)
We've launched a new podcast, Free Exchange.
Our new policy director, Patrick McIlheran (former deputy chief of staff to Sen. Ron Johnson), and I are now penning columns that run every Friday in what we call Top Picks. (You can find all of our past scribblings, supplements to our fact-based policy work under Viewpoints)
We're reaching more people in more ways than ever before through email and social media. Diggings, of course, is sent via good, old-fashioned snail mail. It's expensive, but people love it and we will continue to send it through USPS. But I want to reiterate that it's just a tiny sliver of what we do.
Please read to the end of this issue. You'll see an infographic there that says we've hosted or spoke at no less than 10 events around the state over the past year, testified 17 times before Assembly and Senate committees, supported innumerable pieces of legislation and — as adherents of small government — opposed a few as well.
As most of you know, the Institute is a 501(c)(3). We're not partisans. We call out Republicans as well as Democrats when
they act in their own interest and against the principles of free markets and individual liberty that guide our work. But we do have a bias. We believe the best things in life come through civil society and the private sector, through family and community. We have never taken government money and never will.
So finally, if you get to the end of this magazine and are as pleased with it as we are, please sign up to receive via email everything else we do. And please, if you are interested, read about how you can invest in the prosperity of our state — and us.
Thanks to those of you who have helped us grow over the years. Please let us know how we can do better, and please, if you appreciate our work, spread the word.
Appreciatively,
Mike@BadgerInstitute.org