Wisconsin's 'arbitrary' exam scores fencing out many young professionals
Editor's Note: On April 16, 2018, Gov. Scott Walker signed into law licensure reforms that allow aspiring chiropractors who pass the national board exam to secure a license in Wisconsin without having to attain an arbitrarily higher score set by the state.
Amanda Berkley is something of chiropractic royalty in the Badger State, but the aspiring young chiropractor can't practice here.
Berkley, who will graduate Friday from Palmer College of Chiropractic in Davenport, Iowa, missed Wisconsin's minimum score on one portion of the national chiropractic exam by five points. Yet she well-surpassed the minimum score recognized by the National Board of Chiropractic Examiners.
Her score put her at the top of the class in all but two other states.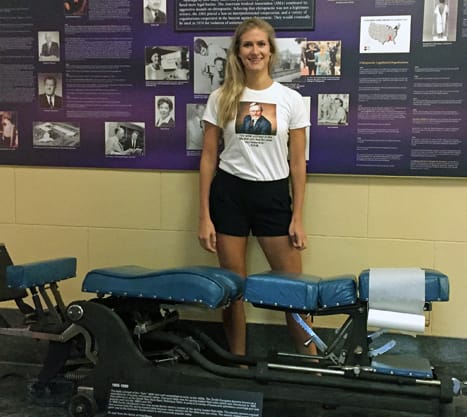 Berkley's fate could change this week as the state Assembly is scheduled to vote Tuesday on a licensure reform bill that would bring Wisconsin's score requirements in line with the national standard. The Senate could take up the bill soon after.
If the reform becomes law, the La Crosse-area native could begin practicing her profession in her home state, following in the footsteps of her great-grandfather, her grandfather and her parents. Members of her family have been practicing in western Wisconsin for nearly a century.
Berkley's maternal grandfather, Fred Barge, was an internationally known chiropractor who lectured worldwide and wrote many books on chiropractic philosophy.
"It's been a lifelong dream to go back and practice with my family," Berkley says, noting that her hopes were dashed when she passed three parts of the national chiropractic exam but missed Wisconsin's higher required score on the fourth part by five points.
The national examining board considers 375 to be a passing score on both Parts III and IV of the national exam. In 2013, Wisconsin increased its minimum scores on the national exam to 438 on Part III and 475 on Part IV.
Other aspiring chiropractors have found themselves in Berkley's shoes.
At a hearing last month before the Assembly Committee on Regulatory Licensing Reform, chiropractors, recent graduates of chiropractic schools and the executive vice president of the national examiners board testified that Wisconsin's higher standard fences people out of the profession while doing nothing to improve public health or safety.
Michael Berkley, Amanda's father, read a letter from her to the committee describing her frustration. "I could practice in virtually every state in the country except for my home state where my family has practiced for over 90 years. Needless to say I was crushed," she wrote.
'Arbitrary' higher requirements
"The (higher) scores were just arbitrary," says Steve Conway, a Wisconsin chiropractor and vice president and at-large director of the national examiners board. Conway, also an attorney, represents health care and other clients with legislative and state agency regulatory issues.
A former member of the Wisconsin Chiropractic Examining Board, Conway works with the Chiropractic Society of Wisconsin, formed in 2012 by a group of chiropractors whose priority, he says, was to "help these young doctors" have better access to practicing in the state.
The Wisconsin Chiropractic Association, in existence since 1911, pushed for the higher scores in 2013. But today, the trade association is taking a "non-opposing" stance on the legislation proposed by state Rep. Dale Kooyenga (R-Brookfield).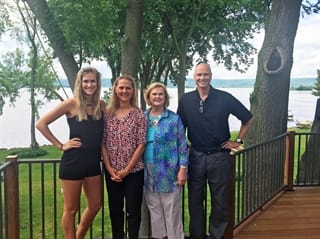 The WCA's board of directors recently surveyed its members, finding that they were almost evenly split on retaining the higher scores or lowering them to the national standard, according to WCA Executive Director John Murray.
"The response was almost 50-50," Murray says. "Almost half of our members said keep the higher scores, Wisconsin should have a higher standard. Half said get rid of them, they're really not a measure of a better chiropractor."
Some chiropractors indicated that Wisconsin's higher requirement was "affecting their ability to hire associates and sell their practices," he says.
"Absent some evidence that having a higher test score results in better chiropractors in this state, the board decided we should not oppose the legislation," Murray says.
Kooyenga says the legislation is directly aimed at what he calls "social injustice" and economic issues. The higher standards serve to keep competitors out and prices higher, he says.
"I'm doing everything in my power to fight for these young students that simply want to move to Wisconsin or be employed in the health care industry in Wisconsin," Kooyenga says. "It's just nonsensical that we have (regulatory and licensing) policies that keep out trained professionals that are able to practice in nearly every single state but the state of Wisconsin."
Wisconsin's higher score requirement "has, unfortunately, affected a lot of people," Berkley says.
Many of Wisconsin's regulatory policies are "anti-free-market" initiatives driven by "big business groups and industries that want to scope other people out of the practice so they have the whole market to themselves," Kooyenga says.
"It really doesn't serve their practice in the long term, I would argue, because they're limiting the number of people that can buy their practices, and it also hurts the market by raising prices," he says.
Kooyenga expects the Legislature to pass the bill and Gov. Scott Walker to sign it into law. If that happens, Berkley and others who scored at least 375 on Parts III and IV of the national exam since the state minimums were raised will be retroactively credited with passing scores.
Betsy Thatcher of Menomonee Falls is a freelance writer and a former Milwaukee Journal Sentinel reporter.
► Related story: Wisconsin's chiropractic requirements need adjustment