When Jalisa Hawkins decided to transfer her daughter from one Beloit public school to another, the state cut the sum taxpayers spend on the child's education by about 40% for no good reason.
Yet it's true, of Hawkins' daughter, her kindergartener brother, and the 519 others attending The Lincoln Academy, now in its second year.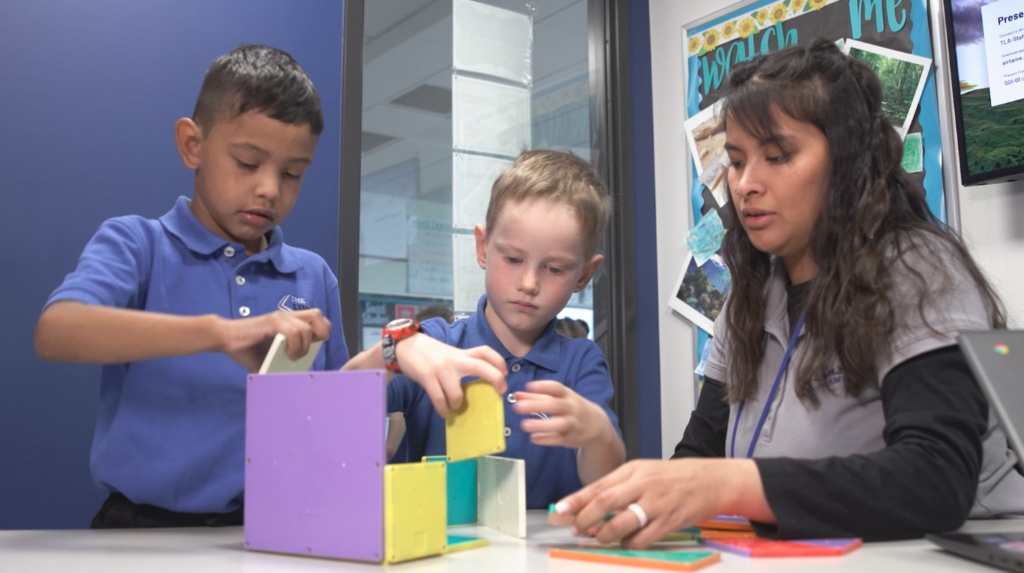 Every one of the children will be there because his or her parents chose the school. But because they chose the independent public charter school, instead of defaulting to the local school district, the state will provide about $9,300 per child in base funding. The Beloit Public Schools, by contrast, last year spent about $15,000 per child in what the state calls "current education costs."
Does the state pay less because The Lincoln Academy isn't really a public school? No. The state says it is, and it's answerable to the University of Wisconsin.
"All children are welcome," said Kristi Cole, the school's president, and indeed state law requires nonselectivity. The school's charter specifies it should reflect Beloit's demographics, said Cole: "It was very purposeful. We went and knocked on doors," sometimes with interpreters, since a nearly a third of their scholars are learning English.
"We have children that are at the lower socioeconomic status, the higher socioeconomic status, children that represent this beautiful, diverse city," she said.
Is the funding gap due to special education? No: About 14% of the scholars need a special-education plan, same as the Beloit district.
It isn't because the school wasn't needed. It has a waiting list. Its new building already is being expanded.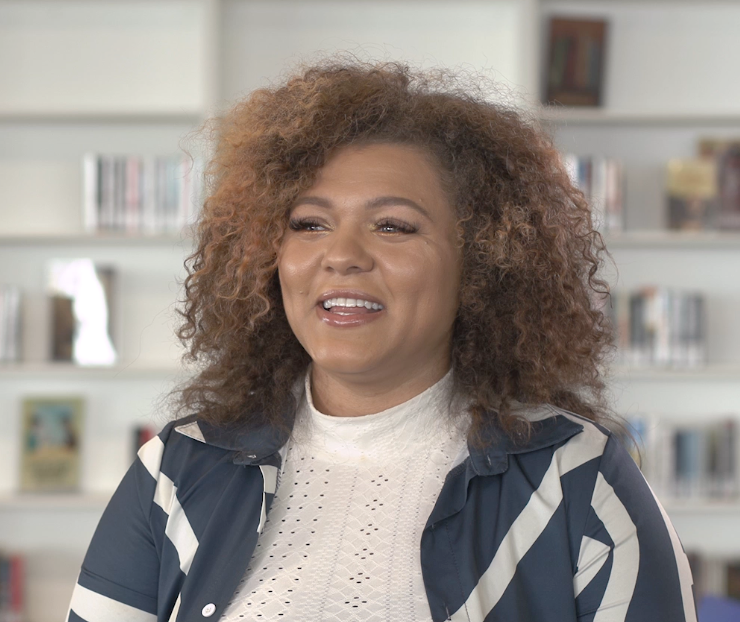 Hawkins' daughter, 13, started last year as a sixth-grader. She'd endured some bullying at a public school, so "I took the tour," Hawkins said.
She was impressed with how the school focuses its scholars on exploring options for adult life. She saw the machining lab and the pottery studio, learned about the visits to workplaces. "And I'm like, 'Yes. This is the option. This is what we're going to do,' and my daughter was completely on board." Result: "It's just fantastic. It's a complete turnaround from two years ago."
Turnaround is what the school's founders had in mind, said Cole. The Beloit school district has no schools meeting expectations, according to state data. Last year, 10.4% of its eighth-graders were proficient in reading; 49.9% were "below basic."
"We wanted to see greater results," Cole said. As one man told her during a community meeting to plan the school, "Our children are not learning."
Cole was struck by survey data showing that in Beloit, "less than 40% of the children that were graduating high school really had a goal in mind about what they would do once they leave, once they graduate." Not knowing options, they had no dreams.
So The Lincoln Academy pushes exploration relentlessly, from apprenticeships for high schoolers to the Naval ROTC program to the way the utilities rooms have glass walls so children can see plumbing and data lines, can see that "these are jobs," said Cole. "People do this."
"One of our scholars never experienced welding, and he was sharing with me last week that now he knows he wants to be a welder," said Cole. In class, the boy found it "interesting and intriguing, and so that's his pathway."
Maybe you could do this in a district school, but Beloit parents weren't finding it. Cole, who previously led charter and traditional district schools in Milwaukee, said independence gives the school agility to adapt its curriculum on Monday to results that come in over the weekend. They've done that.
Not on $9,300 per child, though. The school spends about $14,000 a scholar to operate, said Cole, making up the difference with donations. The donor list's breadth of people and businesses shows the school really is a community effort. That the school uses a $38 million new building shows the generosity of one particular donor, Beloit building supplies magnate Diane Hendricks. Cole notes, though, that another $250,000 for the building was donated by the Beloit tradesmen who built it.
Nothing the school does can't be done elsewhere, but it's hard to launch such an effort, even with such unusual generosity. It is unjust to children and communities to say it can be sustained only if they do enough fundraising.
"Every child in this state deserves the same opportunity," said Cole. Their parents "should be able to choose what they want for their children," and there is no reason that their choice of a publicly funded, parentally accountable school should lead to their children's funding getting knocked down to 60% of their neighbors'.
"All children deserve a quality education," she said, "and that gap needs to be decreased."
Patrick McIlheran is the Director of Policy at the Badger Institute. Permission to reprint is granted as long as the author and Badger Institute are properly cited.