Over 180 credit unions and banks across Wisconsin already offer student loan refinancing products and/or student loans
Editor's note: "The natural progress of things is for liberty to yield, and government to gain ground," Thomas Jefferson famously wrote in 1788. "As yet," he added, "our spirits are free." Some 231 years later, they might not be much longer if government leaders and bureaucrats continue trying to take over traditional private-sector enterprises like housing development, retirement planning and lending. Our package of stories looks at how government is trying to insert itself into these arenas.
Wisconsin state government is looking to insert itself into another arena where the private sector already functions: the refinancing of student loans.
Gov. Tony Evers included a provision in his proposed budget earlier this year to fund a $50,000 study committee on the issue. Despite the fact that the Legislature's Joint Finance Committee knocked out that funding from the final budget, the Evers administration remains undaunted. State Treasurer Sarah Godlewski is leading the Student Loan Refinancing Task Force that has begun touring the state "to identify problems associated with student loan debt."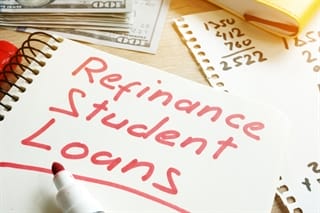 That the task force will indeed identify problems and then seek to impose solutions — one of which could be a state-run refinancing authority — seems preordained. Godlewski, in an interview with Wisconsin Public Radio, warned that the current situation is "unjust and something we have to address." By "we," she presumably means the State of Wisconsin.
To be sure, student loan debt is a problem. The average Wisconsin college graduate carries around $30,000 in debt. As with saving for retirement, however, it begs the question whether government involvement is the solution given that private-sector options already exist.
Over 180 credit unions and banks from Marinette to Menomonie to Muskego offer student loan refinancing products and/or student loans, according to the Look Forward to Your Future project of the Wisconsin Department of Financial Institutions.
While those institutions may ask for four years of credit history, which could pose a problem for a just-out-of-college customer, options are available. For example, the UW Credit Union website notes that a "cosigner may also help you obtain a better interest rate, if you don't have credit history."
So what else can be done?
Educating students and their families on the consequences of taking out these loans — that is, financial literacy — is a "key, missing component" of the student debt problem, Sherry Peplinski, educational lending product manager of the UW Credit Union, told the Badger Institute.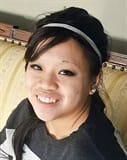 A recent University of Wisconsin-Madison graduate agrees that students need to be aware of those consequences.
At the end of the day, the student took out the loan. The student is responsible for paying the loan. It is completely in their right for the federal government and private companies to expect the money back," says Lianna Schwalenberg, 23, who graduated in December with a degree in communication arts.
"I don't think the government ought to be involved in helping people who bit off more than they could chew," she says, adding that "the federal government ultimately started this problem when they made student loans incredibly easy to get."
Schwalenberg, who received some financial assistance from her family, says she paid off her Federal Stafford Loan within six months of graduating. She was able to keep her loan manageable "by working 30 hours a week and making frequent payments — all while attending school full time. I never let interest accrue and just worked on chipping away at the principal."
She believes that student loan refinancing is not the role of state government, pointing out that "the state doesn't refinance auto loans or mortgages."
"The state does not need to take part … because the federal government and private companies already do it. … If the private sector isn't handling student loan refinancing adequately, who's to say the (state) government would do it any better?" Schwalenberg says.
Jay Miller of Whitefish Bay is tax attorney and a visiting fellow at the Badger Institute.
Related stories:
► The perils of state-run retirement plans
► The limited role for government in easing retirement-savings problem
► Government's unfair housing foray
► Opportunity Zones stray from original intent
► A Housing Authority subsidiary with a social mission