Badger Institute backs universal licensure bill
Amid a sustained outcry from frustrated occupational license seekers and a statewide worker shortage, Wisconsin lawmakers are advancing a universal recognition licensure bill and nearly a dozen more narrowly targeted reforms that would finally help remedy longtime bureaucratic dysfunction and over-regulation.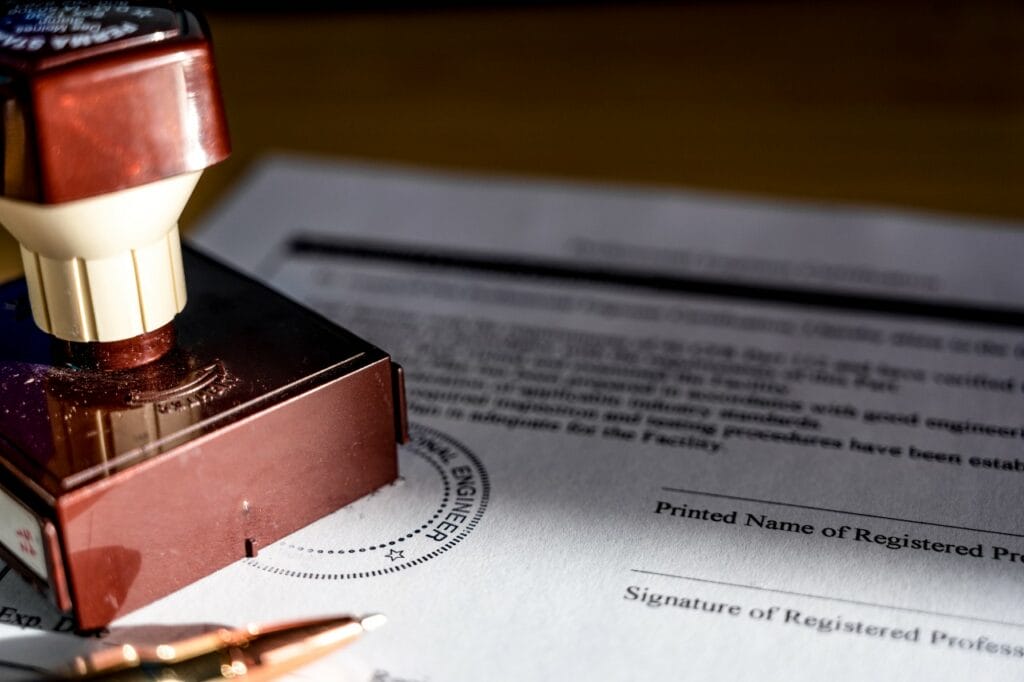 Wisconsin has lagged other states in adopting meaningful licensure reform despite chronic backlogs at the Department of Safety and Professional Services (DSPS).
"Over the last couple of years, I have heard from many frustrated constituents that are dealing with unnecessary delays, confusion and lack of communication while attempting to get an occupational license from DSPS," said Sen. Rob Stafsholt (R-New Richmond), author of the universal measure that would grant a credential to an applicant who holds one in another state.
"These unnecessary delays cause individuals to postpone starting their careers or stop them from entering the workforce," he said. "Wisconsin businesses are struggling to find qualified workers, so we need to ensure our licensure process is streamlined and functions efficiently. We cannot afford to fall behind other states in attracting skilled individuals."
Both Wisconsin and out-of-state applicants for licenses — particularly those in health care professions — have found themselves waiting weeks or months for credentials required to work in their professions. Many have complained that they go long periods without even a response from the DSPS.
"Wisconsin is definitely overdue for reform," said Rep. Nate Gustafson (R-Neenah), co-author of the universal licensing bill. "Under the current laws, it is easier for workers from pharmacists to architects to leave Wisconsin and start working elsewhere than it is for the reverse. That has to stop."
In March, acting DSPS Secretary Dan Hereth told the legislative Joint Finance Committee that the agency has been working on the backlog and had reduced the average license processing time from 45 days to 38 days. Over the past year, the DSPS has gone from a 37% response rate to calls to its service line to a 97% response rate, he told the committee.
Neither the DSPS nor Gov. Tony Evers' office responded to requests for comment.
Nicole Boyington, president of the Wisconsin Occupational Therapy Association, said her members have seen some improvement in recent months, but not across the board.
"We have been hearing a few weeks to eight months" as wait times for occupational therapy license approvals, she said. "It is still very inconsistent. We have lost (occupational therapists and occupational therapist assistants) to other states or they decide to leave OT."
Among the bills the Badger Institute is supporting are two that would give the Wisconsin Occupational Therapy Association more latitude to review license applications and also limit the DSPS's ability to require so-called statutes and rules examinations.
The universal licensure bill is modeled after a 2020 law that allows Wisconsin to accept occupational licenses from other states when they are held by current or former military members or their spouses.
Once an individual applies for a reciprocal credential, the credential is considered provisionally granted on that date, and the individual may immediately practice, subject to a final decision from the DSPS.
Since 2019, 20 states have adopted similar bills with bipartisan support.
"The recognition bill is a positive step forward," said Meagan Forbes, director of legislation and senior legislative counsel at the Institute for Justice, adding that it includes some of the best practices adopted by other states.
"People don't lose their skills or experience when they cross state lines, but licensing laws often treat them as if they do," she said.
Stafsholt and Gustafson have been soliciting co-sponsors and expect the bill to be introduced this month.
"It is of the utmost importance that Wisconsin is not only able to have a highly qualified and effective workforce, but also for Wisconsin to be a state that people can and want to move to," said Gustafson. "Currently, many professionals in desirable industries are required to reside in the state before they can apply for a license."
Sen. Andre Jacque (R-De Pere), chairman of the Committee on Licensing, Constitution and Federalism, said his committee plans to hold a hearing on the reciprocity bill soon after it is introduced, calling it "critically important" to "eliminate superfluous and cumbersome barriers to workforce entry."
Other bills under consideration were produced by the 2022 Legislative Council Study Committee on Occupational Licensing, consisting of legislators and practitioners who examined the DSPS backlogs and drafted efficiency reforms. Stafsholt and Rep. Shae Sortwell (R-Two Rivers), chairman of the Assembly Committee on Regulatory Licensing Reform, jointly chaired the committee. At times, the Badger Institute provided testimony, recommendations and feedback to the study committee.
The bills increase transparency and reporting requirements for the DSPS, clarify license renewal dates, and take other steps to streamline the process for certain occupations.
The transparency requirements are critical, according to Sortwell.
"One of the greatest challenges facing the (study) committee was the lack of data from the department," he said.
Sortwell's committee has already held a hearing on four of the Study Committee bills — two addressing DSPS transparency, one relating to criminal convictions, and one dealing with eligibility criteria for issuing a reciprocal credential. Three more will be reviewed by the Assembly licensing committee on Wednesday:
Assembly Bill 203 clarifies current law so someone renewing a license can continue to practice even if the DSPS is delayed in saying that renewal has been completed.
Assembly Bill 204 shifts two-year renewal cycles to four years, a move that should reduce the workload of both the DSPS and license holders.
Assembly Bill 205 extends to out-of-state individuals with business licenses a provision that already allows out-of-state individuals with health care licenses. They will be able to apply for a preliminary credential to provide services for an employer while an application for a permanent credential is pending.
Forbes said that while these reforms are important, policymakers need to keep their eye on the bigger picture. More than 1 million Wisconsinites are required to get a government credential before they can work in their chosen occupation.
"While universal licensing recognition has proven to be an effective policy, it only addresses a symptom of the problem … which is unnecessary occupational licensing," she said. "The most portable license is no license at all, and it's important that Wisconsin continue to examine all occupational licenses to make sure that the state is only blocking entry into occupations when it is absolutely necessary to do so to prevent actual and significant harm."
Michael Jahr is a Milwaukee-area freelance communications consultant with more than 30 years of journalism and public policy experience.
Submit a comment
"*" indicates required fields